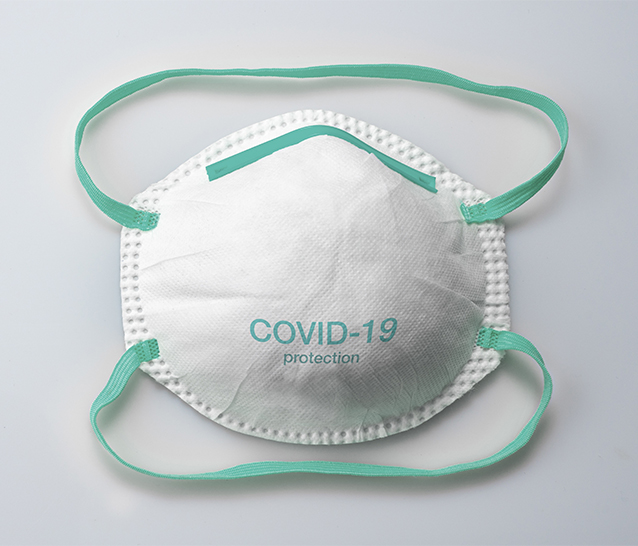 Yes, possibly. But there's a lot more you need to know about coronavirus and life insurance coverage.
"Lockdown" may be a good name for the movie it feels like we're all living in, but the coronavirus has some real world implications for us. As the number of cases begins to rise, so do the numbers of questions. How could COVID-19 affect my life insurance? What about my disability cover? And what does 'COVID' stand for, anyway?
We've got some answers.
The rules for life cover
Many people are wondering if their life insurance will still pay out if they die from COVID-19. Yes, most of them will pay out. While the mortality rate is high at this stage (7.2% in Italy, 2.3% in China), most insurers regard COVID-19 as a natural cause of death and would cover it under normal life cover (it's usually not included under Accidental Death cover, though).
The thing about COVID-19 (which means 'novel coronavirus disease 2019') is that it could happen to anybody – it doesn't matter if you're Tom Hanks, Idris Elba, or even Prince Charles.
For your life insurer, the location someone contracts the infection usually doesn't matter, so you should be covered regardless of whether you contracted the disease at your local supermarket or on an overseas skiing trip.
If you're wanting to take out life cover insurance, most South African insurers won't require COVID-19 testing before they accept you as many direct insurers don't require medical testing before instating your life cover. If you've already been tested for COVID-19, though, some insurers will defer your cover until the results come out.
The business impact
Some insurers will let you claim income replacement benefits if you're booked off work for more than seven days – but only, obviously, if you actually test positive for COVID-19. Other insurers are extending their assessment of 'being unable to work' to include things like medical quarantine or enforced lockdowns. It's always best to discuss this directly with your insurer to make sure you have all the necessary information.
If you catch the coronavirus at work, the Department of Labour says it will support you through UIF, and you'll still be eligible to apply for unemployment insurance benefits. Phew.
Bad new for travelers
Finally, if COVID-19 means you're losing out on a long-awaited holiday, bear in mind that while most travel insurance policies will cover unforeseen events, many exclude coverage for pandemics and epidemics. So if you're cancelling your trip, you might not get the insurance payout you're hoping for. Speak to your insurance provider directly to check which rules apply to you.
While this whole pandemic might feel surreal to us, it's important to act knowing that what we do can have real-life consequences. But, we can all have the chance to be heroes, just by listening to our government, washing our hands, and doing the elbow sneezing thing.
If you have more questions about COVID-19 refer to the following resources:
The information in this article is provided for informational purposes only and should not be construed as financial, legal, or medical advice.