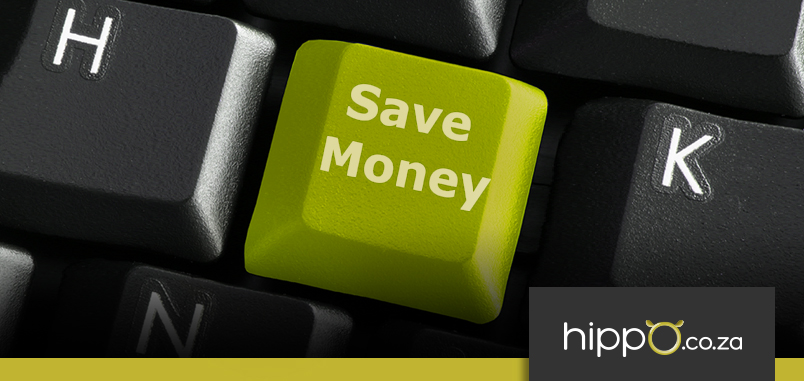 In November last year Antoinette Slabbert published an article on Moneyweb called Five million South Africans drowning in debt. Whilst it was informative, it highlighted just how many South Africans live on credit every month. We're nearly half way through 2014 – now's a good time to reassess your budget especially when millions of South Africans are struggling to get ahead. Here are 30 ways to help get on top of your bottom line.

1. Make a shopping list
When you don't take inventory first at home regarding everything you really need, you end up buying a lot of things you simply want. You're just more vulnerable to impulse buying. How often do you grab a chocolate while waiting in the check-out queue?

2. Groupon.co.za
Though buying things just because there's a special on them isn't a good saving strategy, you'll often find valuable deals on this site that do apply to your specific needs.

3. Drop the heat
If you're big on heaters, but even bigger on wanting to eat steak occasionally, then you may need to drop the heat and grab a blanket this winter. Or, to avoid hefty electricity bills, opt for a pay-as-you-go approach to keeping warm and invest in a gas heater.

4. Meal planning
A great way to avoid impulse buying at the supermarket is to plan out your meals for the week. Be firm and strict by adopting a 'buy what we need' approach to grocery shopping.

5. Comparison shopping
If you've never really paid much attention to the brand of rice or cereal that you're buying then now is the time to start. Pick n Pay, for example, has a great selection of no-name or home branded products of the same quality for a rand or two less.

6. Buy big at the right time
Eventually toilet rolls are going to go on sale and that's when you strike and strike big. The same goes for cereal, black bags, coffee and a dozen other things. Take full advantage of these offers so long as the items don't have an expiry date, and include items that you know you'll eventually use.

7. Inventory your storage
Over the years we store away all kinds of things and eventually forget we ever had them. From last winter's clothing to tool sets and crockery you may have accumulated a treasure trove of items. Instead of buying new ones, have a jumble sale or donate the items to charity.

8. Buy a two-year-old second-hand car
The vast majority of new cars decrease in value at a rate of between 25% - 40% over the first two years of ownership. If you can snap up a second-hand car after this depreciation occurs then the other guy made that loss while you got a car still in near perfect condition (as long as mileage is low).

9. Cancel unused memberships
What about that gym contract you never use? Or the pile of magazines that collect dust in a corner? You may say to yourself, "but I'll get there eventually" – but, to save money in the short-term, cancel the membership/subscription and renew when things aren't so tight.

10. Loyalty cards
Many companies use loyalty programmes to inspire brand loyalty and increase repeat business. Most of these don't have a lifespan on them so, even if you only eat at a restaurant occasionally, it will still pay off eventually. The same goes for clothes and groceries.

11. Grand-dining.co.za
This niche discount site offers its members access to unlimited 2-for-1 dining deals at selected restaurants. We all need to grab a meal out every once in a while and this system helps you save money even then.

12. Forget gym, go outside!
If you're spending nearly R1 000 each month on a gym membership or personal trainer then you'll be delighted to know running around your own block is as free as doing lifts with a kitchen bucket full of sand.

13. DIY latte
This brand new coffee type is trending with aficionados everywhere. Coffee is hugely overcharged at fast food and restaurant outlets. Making it yourself, whether at home or in the office, will save you a lot of money every week.

14. Don't overspend on perishables
A lot of people buy too much milk, for example, at once and end up losing a litre or two to the ravages of time. You don't want to make unnecessary (last-minute) trips to the garage, so track your family's perishable consumption rate and buy on demand.

15. Cancel that vacation
"But this is cruel and other guides just say I should watch my spending but still go" – remember, you're trying to save money to service your debts to prevent interest.

16. Boil thy kettle once!
It's human nature to boil the kettle, get distracted and then have to boil it again. Anything that uses electricity to generate heat uses a lot of electricity. If you're boiling the kettle unnecessarily a few times each week then you're burning cash.

17. Had to see Captain America 2 in the cinema
If you absolutely have to go watch a movie then go for it (you need a treat every once in a while!) but try to go during the week rather than on a Saturday (it's cheaper!).

18. Carpool or use public transport
If you live along a colleague's route to work then arrange a carpool with them (by splitting costs you both save!). Or why not challenge yourself to take the bus every once in a while!

19. Keep up with vehicle maintenance
Don't worry too much about superficial body stuff (unless it's rust which spreads), just focus on ensuring that your car is tip-top mechanically. An annual check-up should be enough. If your car falls apart because you were too busy for regular maintenance, it's going to cost you a fortune later.

20. Get vehicle insurance
You simply can't afford to be on the road without it. If you can't afford anything more comprehensive then at least ensure your 3rd party, fire and theft is in place.

21. Bring bottled water from home
South Africa has a decent supply of good quality water so don't waste money on the shop-bought, bottled stuff. If you need a squeezy of H2O on the go then make sure you stock up at home or at the office water cooler.

22. Compare stuff
If you're buying anything with a larger than normal price tag then take the time to check out comparative quotes online. Visit Hippo.co.za or run a Google search but employ patience and research.

23. Cancel your landline
If you're not a big desk top internet user then cancel the landline. You'll find that you can easily survive with your mobile phone if you use a platform like Whatsapp.

24. Stick to your own bank's ATMs
Some banks will charge you more if you withdraw money from another bank's ATM machine. Check with your bank what the particulars are but it's cheaper to walk to the next block and keep your transactions local!

25. Be withdrawal savvy
Draw enough money to last you the week. Again, some banks charge after a certain amount of ATM withdrawals so find out what the number is and try to stay below it.

26. Avoid late fees
Whether it's credit card charges or household bills there are always late fees involved when you miss a deadline – so don't. If you're no good at keeping track then arrange a debit order or stick a payment schedule on your fridge.

27. Turn it off when you leave
Room lights and appliances don't usually come with a sleep mode. If you're not using something powered by electricity then switch it off when you head out. Those costs accumulate every day.

28. Don't replace, repair
Soles of your boots damaged? Lost a few buttons off your suit? Ripped your coat? These aren't reasons to buy new ones - the cost of repairs (especially with clothing) are a fraction of the cost to replace.

29. Pack your own lunch occasionally
This is especially important if you're spending more than say R25 on lunch at the office every day. Work out how much it costs to make your own lunch and don't forget to pack it before you head out in the morning.

30. HotSADeals.co.za
The in-house staff go to great lengths so they can be among the first to list a great deal. They also encourage their regulars to keep them posted on deals they personally found to be of great value.

And there we go. Try applying a few new tips from the list each week until you've mastered the lot. Also, remember that policies like vehicle insurance and travel insurance save you a lot of money in the long-term so look into those as well.