The car insurance landscape is a tricky one at best. Insurance providers use company-specific metrics to calculate an individual or a business' risk profile. When it comes to insuring your car, it's more complicated than "comprehensive versus basic" - since it's cheaper to insure a vehicle that is manufactured locally and with parts which are readily available. Car brands such as Cherry, GWM and Renault don't count in the list.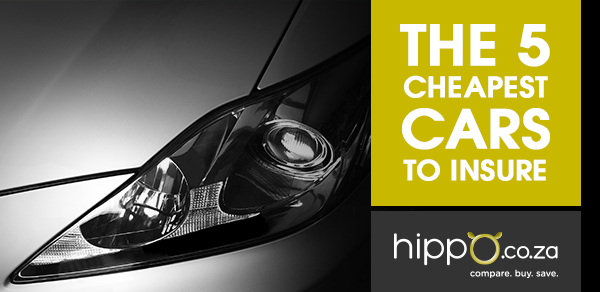 Conventional wisdom tells us to look at vehicles that are hits with middle-aged soccer-moms and dads because their car insurance covers everyday vehicles such as the Toyota Yaris, Tazz and Corolla, Volkswagen Polo or Ford Focus. Also, utility cars such as bakkies and SUVs are considered high risk because they have large black market presences in South Africa's neighbouring countries, so they are also out of the running.
According to statistics by Youth Village, the most stolen cars in South Africa are:
Toyota Hilux
Toyota Venture
Isuzu KB280
Mitsubishi Colt
Nissan Hardbody
Nissan 1400 bakkie
Isuzu KB250
Toyota Quantum
Toyota Corolla
Volkswagen CitiGolf
As you can see the list is predominately Nissan and Toyota and most of the cars stolen are either a van or utility vehicle – only the Toyota Corolla and Volkswagen CitiGolf are exempt from the pattern. But, in terms of which cars are the most popular before any crime, second-hand and new car sales differ. The vast majority of South Africans buy used cars because financing a new car is expensive. On average, a price comparison of new and used cars shows that even the most economical of new cars is expensive. As such, there is less value for money, even though the insurance hassles could be nearly equivalent to that of insuring a much more luxurious car if that car is second-hand. For example, an AutoDealer price comparison for various cars shows that a person wanting to buy a Chevy Spark will pay approximately R104 120; a Ford Figo retails for an average of R141 900; and a Toyota Etios is R130 950. And these are all cars on the cheap side of the scale.
This means that a calculation of which cars are the cheapest to insure necessarily has to be used cars because the new ones are priced out of the range of most people. The cars are similar and much loved by students and parents alike. Depending on how close to being new the car is it will also mean a higher insurance premium, due to its higher replacement value. So, trying to find the car which presents the best car insurance deal means that certain things have to be consistent, namely:
the car is less than five years old (so five years ago it was brand new)
the car is easily available in South Africa
the manufacturer of the car has a South African factory for access to parts and servicing
none of the premiums calculated are quoted for drivers older than 40 or younger than 30
The regular driver who purchases the car has previously been insured for at least 5 years
The driver is a South African citizen who has had his or her licence issued no later than January 2004
The vehicle is parked inside either in a secure facility or inside a yard with locked gates (best case scenario)
The driver will purchase comprehensive vehicle insurance
Top Five Vehicles for Insurance
5. Coming in fifth place is the 2009 Volkswagen Polo. The car of many students and new homemakers alike, this sturdy 'people wagon' comes in a range from 1.2L to 1.6L engine. It even supports a diesel version. A second-hand polo averages R80 000 – R85 000 for the 1.4L ComfortLine 5-door. The cheapest premium [*] would be R437.99 per month with an excess of R5 500. This amount covers you for roadside assistance, towing and storage in the case of an emergency, windscreen protection and most importantly of all, given South Africa's erratic weather, hail damage.
4. A Toyota Yaris comes in at a close second to the Polo. Being more compact than that car, you would expect the insurance quote to be less because not only is its manoeuvrability much easier than you would expect from a Polo, it's probably much easier to park, reducing risk. Insurance is relative but it is interesting to note that the insurance premium for a 2009 Yaris would be R388.03, while the excess remains at R5 500. This includes all of the same cover benefits as the Polo.
3. A Toyota Tazz would be another logical choice but the insurance excess is much more than the other two, since they are recent cars. The last Toyota Tazz was made in 2006 and because it's a little older, the premiums per month are quite low with R193.85 being a potential figure. The excess is R6 770.00, meaning most of the risk is placed on the driver. That's actually the tricky part about most insurance; a higher premium reduces the excess. An excess is the amount of money you have to pay in the event of an insurance claim. It is the uninsured portion of your loss.
2. A 2009 Corsa Lite would hit your pocket with a R357.61 per month premium and a linked excess of R6 770.00. What you need to consider about excesses is that insurance doesn't normally pay out until the portion of the bill for repairs or replacement which is the excess has been paid. So, if the excess amount is purposefully high but the premium per month is low, it means that there is a high chance that you may have hoops to jump through during your insurance claim.
1. A Volkswagen Golf is the cheapest car to insure in general. If you look at the excess amount and the actual premiums per month, it is the cheapest relative to all of the other small and easy to repair cars. The premium for a 2009 VW Golf such as the CitiRox would be R381.41 per month, while the excess is R5 500.
That's the best value for your money and arguably the best car insurance deal.
---
[*] Quoted prices are correct at time of publication and are specifically quoted for a male driver who has had his licence for 15 years and is 33 years old.