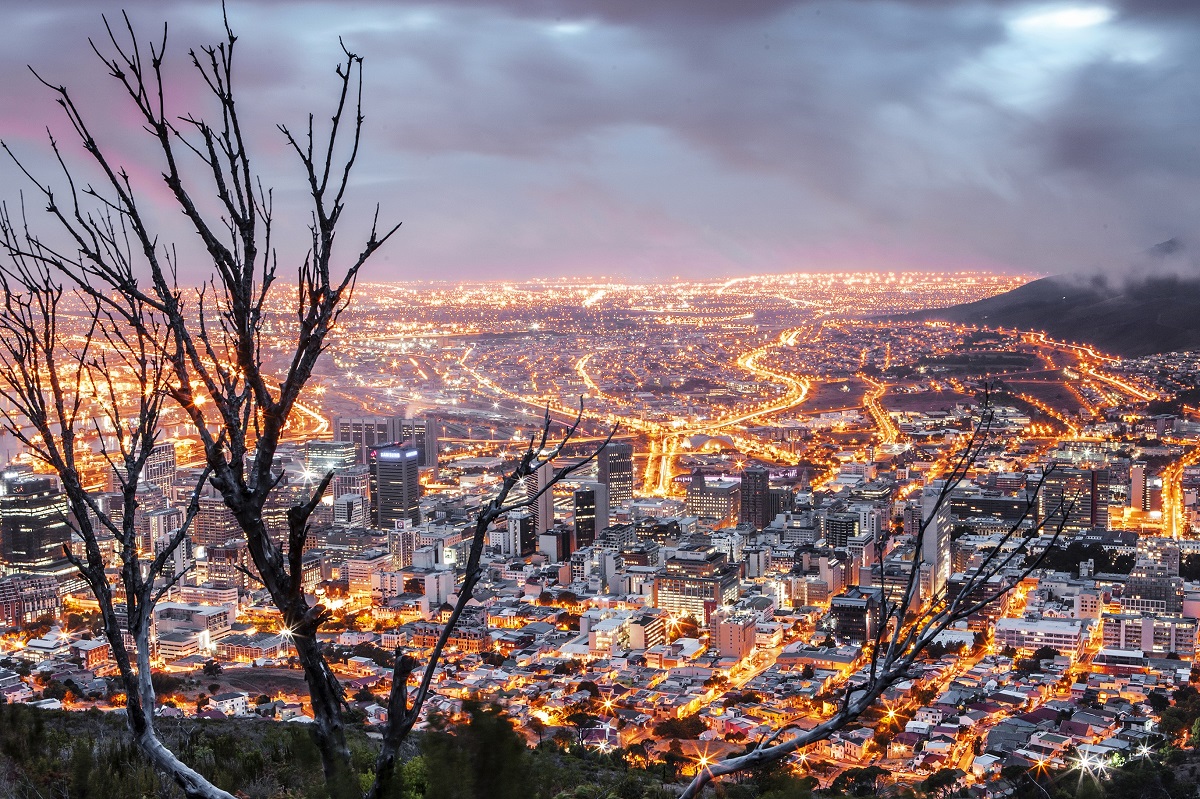 Over the years, Cape Town has managed to scrape in on a few international rankings, from the Most Beautiful City and Best Foreign City to Global Sustainable City and World's Best City. Now, it is also one of the cities where you're most likely to sit in gridlock during peak hours according to Navigation Company Tom Tom.
TomTom released the latest edition of the global Traffic Index, and Cape Town motorists who think that their daily commute to work is the worst, may not be surprised to see the Mother City in the 48th position among the most congested cities in the world. Cape Town ranks one spot ahead of New York Metro while Johannesburg – once the most congested city in South Africa – has taken the 70th spot on the list.
The latest traffic index is based primarily on 2016 statistics but 19 trillion data points from 390 cities gathered over the last nine years were also used in the compilation of the index. The intensity of each city's congestion was awarded a percentage score, with Mexico City's 66% as this year's highest score and Dayton's (USA) 9% as the lowest. Cape Town and Johannesburg are the only South African cities that have made it onto the international list. However, according to the South African TomTom survey, East London' Pretoria and Durban are the third, fourth and fifth most congested cities nationally.
This year, Johannesburg received special honours from an international panel of traffic experts for improving congestion through effective traffic management systems, together with Moscow, Stockholm and Rio de Janeiro. Johannesburg implemented the Gauteng Freeway Improvement Project (GFIP)' Open Road Tolling (ORT), the Gautrain and numerous intelligent transport system (ITS) applications along freeway corridors to address the transport needs of the city's commuters.
But, despite strategies to get their congestion levels under control, the City of Johannesburg experienced a 3% increase in traffic congestion since 2015, and currently, holds a congestion level of 30%.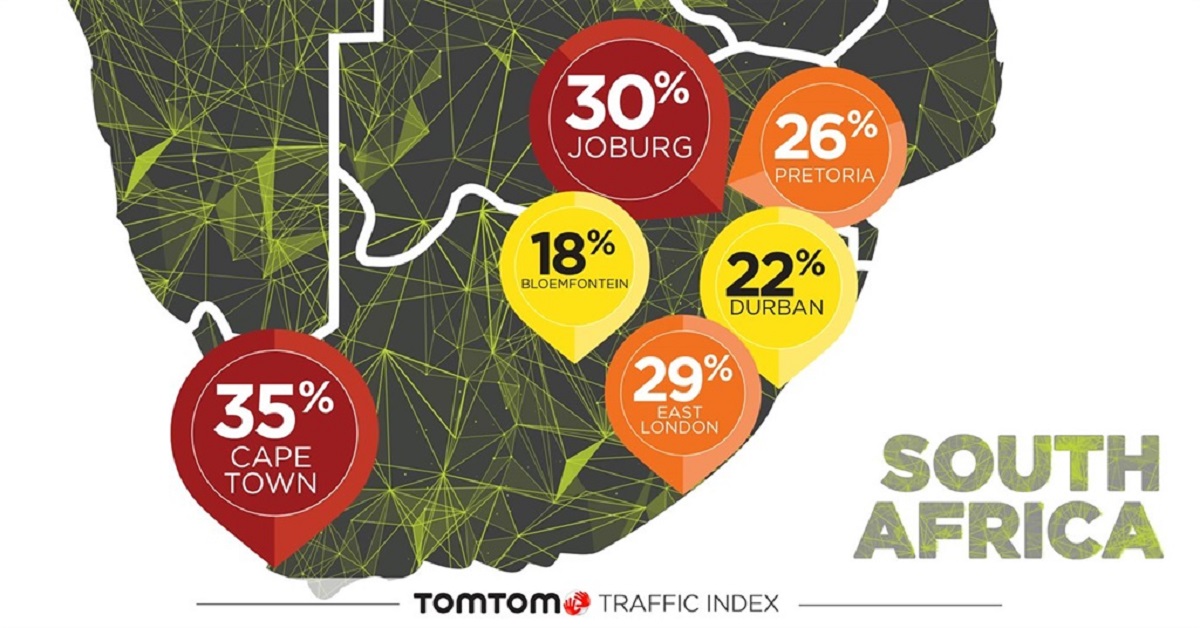 Last year's TomTom survey revealed that Capetonians can expect to spend an extra 40 minutes on the road as a result of congestion, and Johannesburg motorists around 35 minutes. Local experts have already offered reasons for Cape Town's traffic woes. "You have the mountain in the way, which limits the number of routes into and out of the city bowl, which is where most people travel to and from," DA spokesman on transport,Manny de Freitas has said. Dr. Lisa Kane from UCT's Centre for Transport Studies explained that Cape Town adhered to a US standard of investing in freeways rather than public transport systems and that Apartheid-era planning, placing poorer people at the outskirts of the city, increased this trend.
Some of the most congested roads in Cape Town were identified as:
Marine Drive (R27)
N1 from Marine Drive to N7, and between Durban Road and Okavango Road
N2 from Modderdam Road to Cape Town CBD, and between Borchard Quarry Road and R300
M5 from Racecourse Road to Koeberg Interchange
M3 from Wynberg Hill
N2 through to Somerset West
The Cape Town government admitted its congestion problems and plans to invest R750 million in traffic management strategies to ease up the city's traffic challenges. These solutions include extending dedicated lanes for busses and minibuses, park-and-ride systems, flexible working hours for the city's employees, and a special congestion tax.
TomTom also introduced a "manifesto" to alleviate pressure on roads internationally. TomTom CEO Harold Goddijn says: "if 10% of the TomTom userbase were to use HD traffic, it would reduce journey times for everyone" (via Arrive Alive).
HD traffic technology involves collecting traffic information from connected TomTom devices and apps such as Waze as well as anonymous mobile phone users on the road to deliver the most complete and reliable traffic information to road users. Motorists will be able to save time and fuel by avoiding these heavily congested areas.
As explained by Arrive Alive, long-distance transmission of computer-based information not only equips drivers with satellite navigation and wireless vehicle safety communications but also helps Car Insurance providers' measure driving behaviour.