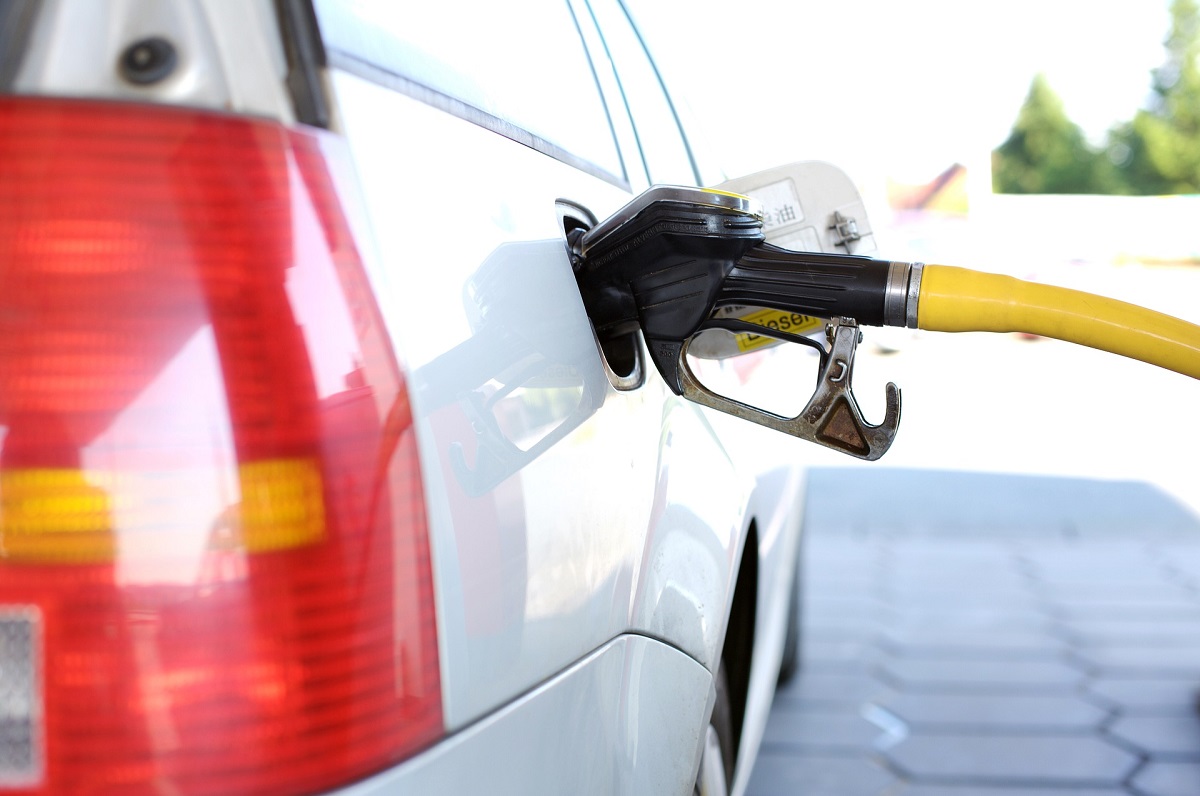 Ahead of former Finance Minister Malusi Gigaba's maiden budget speech, the Automobile Association (AA) appealed to government to rule out any increases above the average inflation of around 6% for the General Fuel Levy and Road Accident Fund levy.
However, when Gigaba headed to Parliament on 21 February 2018 to announce government's priorities for the next financial year, part of the plans outlined in the budget was indeed a rise in the General Fuel and Road Accident Fund levies. South Africans will be paying 52 cents more per litre for both petrol and diesel. This amounts to a total increase of 11% on the current levies from R4.78 to R5.30, which will come into effect on 1 April, along with other increases, such as the increase of VAT from 14% to 15%.
Revenue from the General Fuel Levy goes directly to the national fiscus, which Treasury can allocate to any government spending category, not necessarily transport and road-related expenditures. Money collected from the RAF levy flows into the Road Accident Fund, which compensates victims of car accidents whether or not the driver involved has Car Insurance.
According to the statement on the AA's website, an increase in these levies is imminent given that government had a revenue collection shortfall of around R50 billion in 2017 and needs additional revenue to recoup the losses. However, the organisation warns that higher levies could put even more pressure on households' finances. "It will impact the poorest of the poor hardest' as they mostly rely on public transport. Road users in general are already under enormous financial strain; a big increase to these levies will certainly place an even greater burden on them'" the AA said.
In 2017, the levies went up by almost 9% to the previous year's prices' soaring above November 2017's CPI inflation rate of 4.6%. The AA noted that the levies increases had been outpacing inflation since 2013.
"Clearly the rate of increases in the levies outstrips inflation considerably and motorists and road users may well feel aggrieved that they are seen as an easy source of revenue' at a time when they are having to tighten their belts. For this reason, we are advocating for increases to the levies which are in line with the average inflation of around 6%."
The below graph, taken from the AA's website, shows the combined historical increase of the General Fuel Levy and RAF levy between 2013 and 2017. Figures for 2018 are estimates based on a projected average inflation for the year of 6%.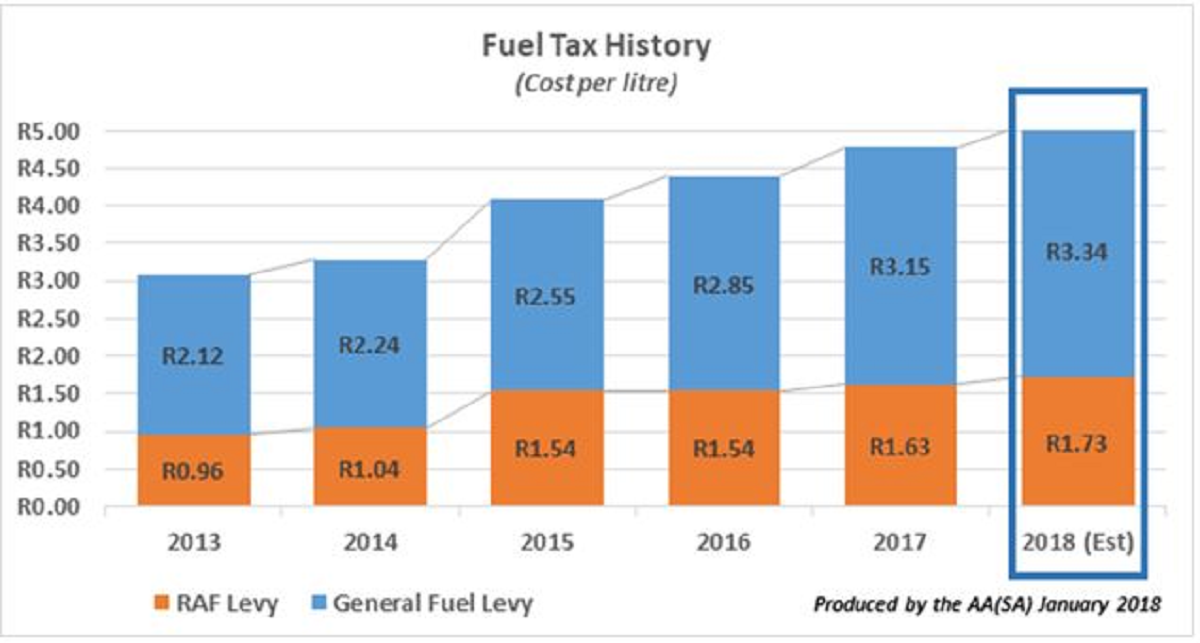 The way things are standing now, a litre of unleaded 93 octane fuel costing R13.90 inland will increase to R14.42, the AA notes. A litre of unleaded 93 octane at the coast currently costs R13.49 and will increase to R14.01. They have based these increases on February fuel prices, which may increase or decrease before the levy price increases are implemented in April.
DISCLAIMER: This article is intended for informational purposes only and should not be construed as financial advice. Prices quoted were correct at the time of publication.