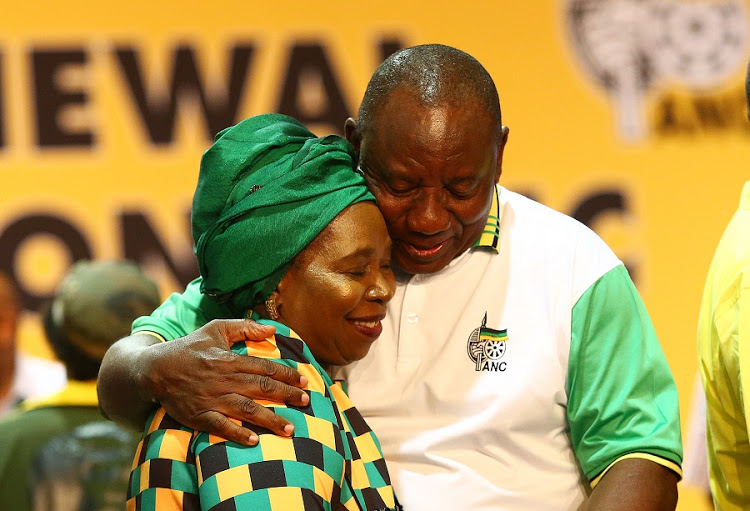 Image source: Business Day
The governing party's 54th elective conference took place in Johannesburg last month, where the party elected a new National Executive Committee (NEC). Apart from the newly elected top six officials of the party, the African National Congress (ANC) also elected 80 additional members to its new NEC. Here is a recap of the party's top six officials.
President: Cyril Ramaphosa
Votes received: 2 440 (Nkosazana Dlamini Zuma: 2 261)


Deputy President: David Mabuza
Votes received: 2 538 (Lindiwe Sisulu: 2 159)
National Chairperson: Gwede Mantashe
Votes received: 2 418 (Nathi Mthethwa: 2 269)
Secretary General: Ace Magashule
Votes received: 2 360 (Senzo Mchunu: 2 336)
Deputy Secretary General: Jessie Duarte
Votes received: 2 474 (Zingiswa Losi: 2 213)
Treasurer General: Paul Mashatile
Votes received: 2 517 (Maite Nkoana-Mashabane: 2 178)
The party's previous NEC was dissolved before the new top six officials were announced and nominations for the new 80 national executive committee (NEC) members were taken in the plenary session shortly after Cyril Ramaphosa delivered his first speech as ANC president, after defeating ANC MP Nkosazana Dlamini Zuma. The nominations revealed that the police minister and former NEC member Fikile Mbalula received the highest number of nominations from the branches.
The announcement of Cyril Ramaphosa as the new president of the ANC immediately delivered some positive outcomes for the country. According to an Eyewitness News report, the rand reached nine-month highs after the Deputy President of the country was announced as the new leader of the ANC, succeeding President Jacob Zuma.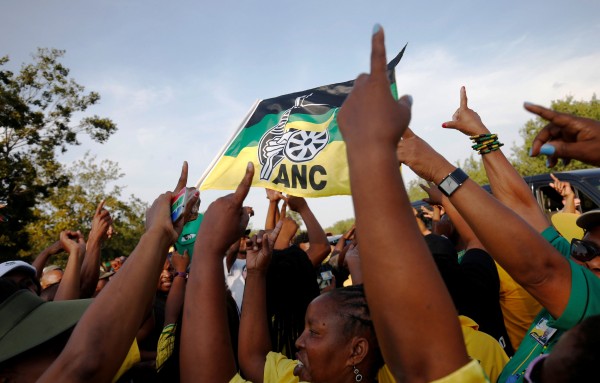 Image source: eNCA
"Markets are taking the view that rating downgrades in late February to early March, when the Moody's review is due, may not happen, at least at that review, and there is a greater chance of political reforms as Ramaphosa does have a strong market track record," said Manik Narain, a strategist at UBS in London. This gives South Africans hope that they won't have to pay higher interest rates, such as when acquiring a Personal Loan.
According to the report, the banking sector Strengthened by 5.21% as the market priced in a Ramaphosa win, with Standard Bank up 4.38% to R18.50, Firstrand 6.93% higher at R59.89 and Barclays Africa Group up 5.97% to R171.50. The market deems Ramaphosa as being capable of reviving business confidence, which went down after two sudden Government cabinet changes earlier in the year.
Disclaimer: This article is provided for informational purposes only.