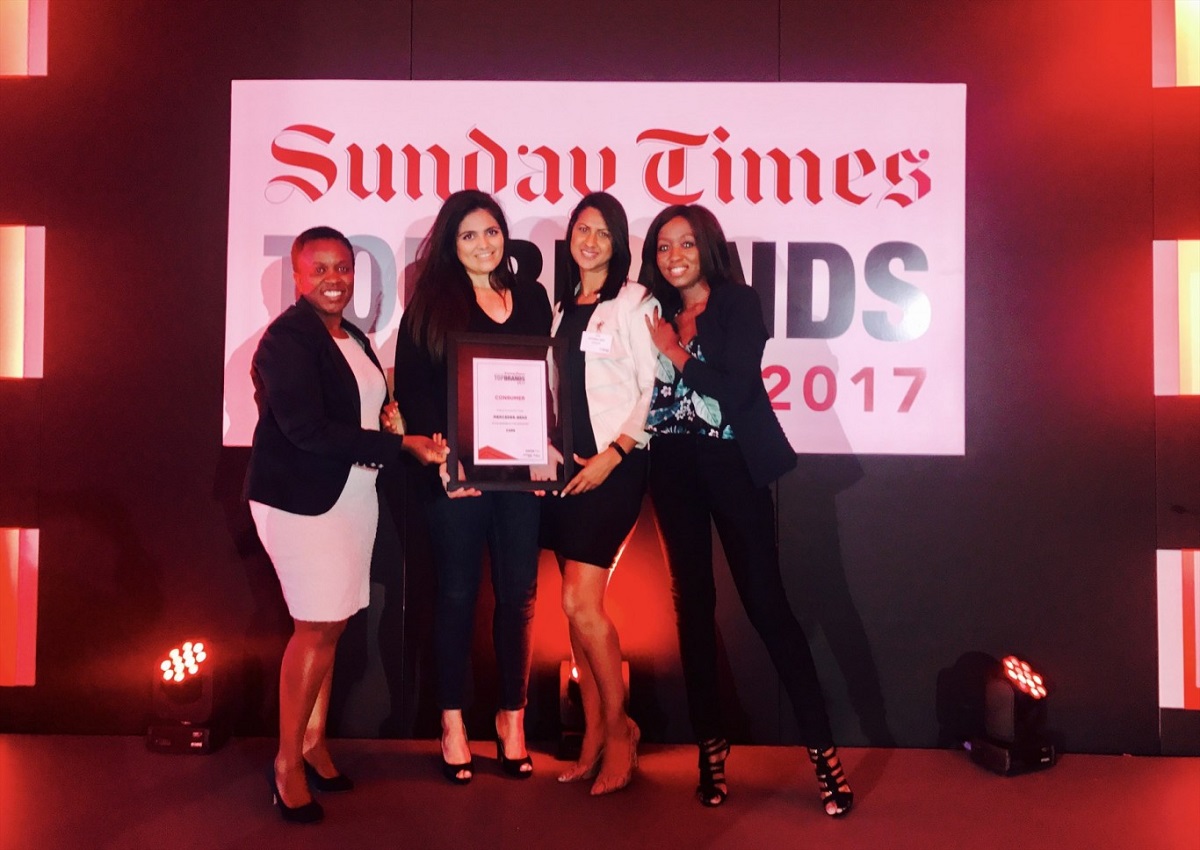 Image credit: Road Safety
Discovery Health Medical Scheme, Momentum Health and Fedhealth made the strongest impression in the Medical Aid category at this year's Sunday Times Top Brands Awards, which recognises the products and services South Africans are most satisfied with.
There were some big shuffles when the consumer long-term insurance awards were handed out. Alexander Forbes jumped from 10th place last year to 2nd place this year while Avbob went from 5th to 3rd place. Old Mutual retained the first spot. In the short-term insurance category, Outsurance took home first prize with Hollard coming in second and First For Women taking third position.
But, all sights were set on the top honours of the ceremony. The Consumer Overall Favourite Brand award was scooped up by KFC while Vodacom was the top choice for the Business Overall Favourite Brand. Vodacom's message for a greener South Africa has also made them a natural winner for the Business Green Award. Coca-Cola received the Consumer Green Award for its contribution to sustaining South Africa's environment and natural resources. The soft drink producer was also the recipient of the Consumer Social Investment award. Finally, the Robyn Putter Brand Agency award, appreciating outstanding ventures by digital agencies, went to Ogilvy & Mather.

According to IOL News, the methodology used to establish brand ranking and category winners is based on the concept of 'relative advantage'. This takes into account brand familiarity and awareness, the perceptions of users and non-users, as well as the size of brand presence in the market.
Commenting on the results, Nuala Harris-Morele of Kantar TNS (the company who conducted the survey on behalf of the Sunday Times) said: "While 2017 saw a downgrade of the South African economy and some pressure on food prices through Rand fluctuations, South Africans seem to have, through some dramatic spending changes last year, found a way to manage their budgets better and create space for some additional luxuries here and there" (via IOL News).
Harris-Morele revealed that beauty and cosmetics, electronic appliances and sit-down restaurants headlined consumers' spending habits but these do not indicate irresponsible spending as the survey results also pointed toward an increase in the uptake of both short-term and long-term insurance.
DISCLAIMER: Hippo.co.za claims no ownership of any of the copyrighted imagery featured in this article. Each image is the sole property of their owners and partners, respectively.