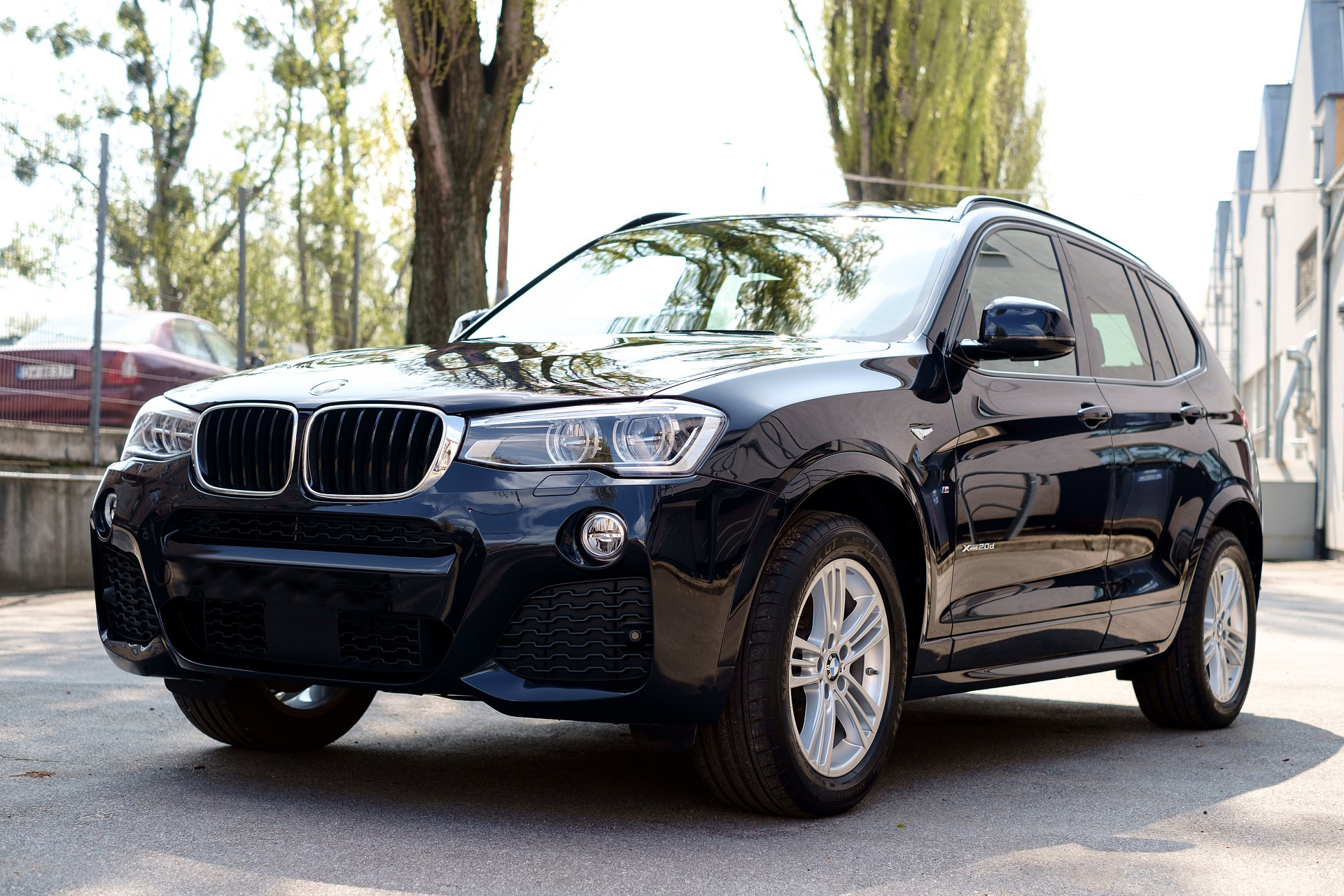 The new BMW X3 is of special significance to South Africa as it will be produced at BMW's local plant in Rosslyn, for both local consumption and export, while the 3 Series sedan range will in future be imported.
The BMW X3 is one of the biggest-selling crossover SUVs in the world, according to a Business Day report, and it's about to enter into its third generation. It will launch in South Africa towards the end of this year with three all-wheel drive versions. Although it looks similar in size to the previous version, the new X3 weighs up to 55 kg less, and it's larger than its predecessor because its wheelbase is about 50 mm longer than before.
With its exterior designed by BMW's Australian designer, Calvin Luk, the new X3 also features LED head and tail lights, an automatic-opening tailgate and bigger centre console storage areas. The designer was also responsible for the X1 and the facelift of the 1 Series.
This BMW model also enters the world of semi-automated driving with optional gadgets including the latest-generation Active Cruise Control that's able to bring the vehicle to a halt and to automatically pull off in heavy traffic. Furthermore, BMW claims that the new X3 will "seamlessly integrate into the owner's digital life" with a cloud-based system that can, for example, capture addresses from a driver's smartphone calendar entries and integrate them into the navigation system, before calculating the owner's ideal time of departure.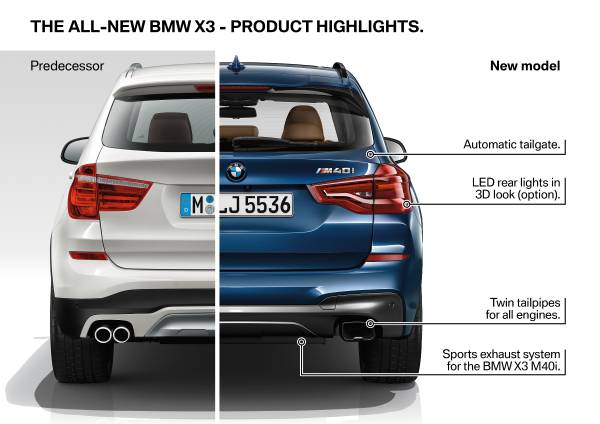 Owners will be able to order new gadgets from the 5 and 7 Series, which include BMW's Display Key, an upgraded infotainment system with gesture control and a new heads-up display system that's said to be unmatched in terms of graphics and resolution. BMW will make the X3 available with X-Line, Luxury Line and M Sport trim grades, along with a vast range of BMW individual features that can be selected separately.
In November 2015, BMW South Africa announced it would spend more than R6 billion turning itself into an X3 factory. After becoming the first plant outside Germany to build the 3 Series 34 years ago, the BMW Rosslyn plant, near Pretoria, has built more than 1 million units. Last year, it built about 72 000 cars, of which more than 80% were exported. The Rosslyn plant will now become only the second BMW plant to manufacture the X3. Off-road capable X-series vehicles, ranging from the X1 to X7, are all currently built in Spartanburg – the US state of South Carolina.
BMW South Africa was also preparing to spend a further R400 million to enlarge its Midrand head office and to develop a new South African parts distribution centre, which would ultimately take charge of all of sub-Saharan Africa, according to BMW South Africa MD, Tim Abbot.
What makes the imminent arrival of the new X3 big news for South Africa is that it's not just another new model, but from the first half of 2018 it will also be built at the Rosslyn plant. And who knows, this may be positive news regarding BMW Car Insurance costs, especially when it comes to replacing car parts. As the expected growth in crossovers and SUVs continues, South Africa is set to remain a significant part of the Munich company's global supply chain.
Disclaimer: This is provided for informational purposes only.