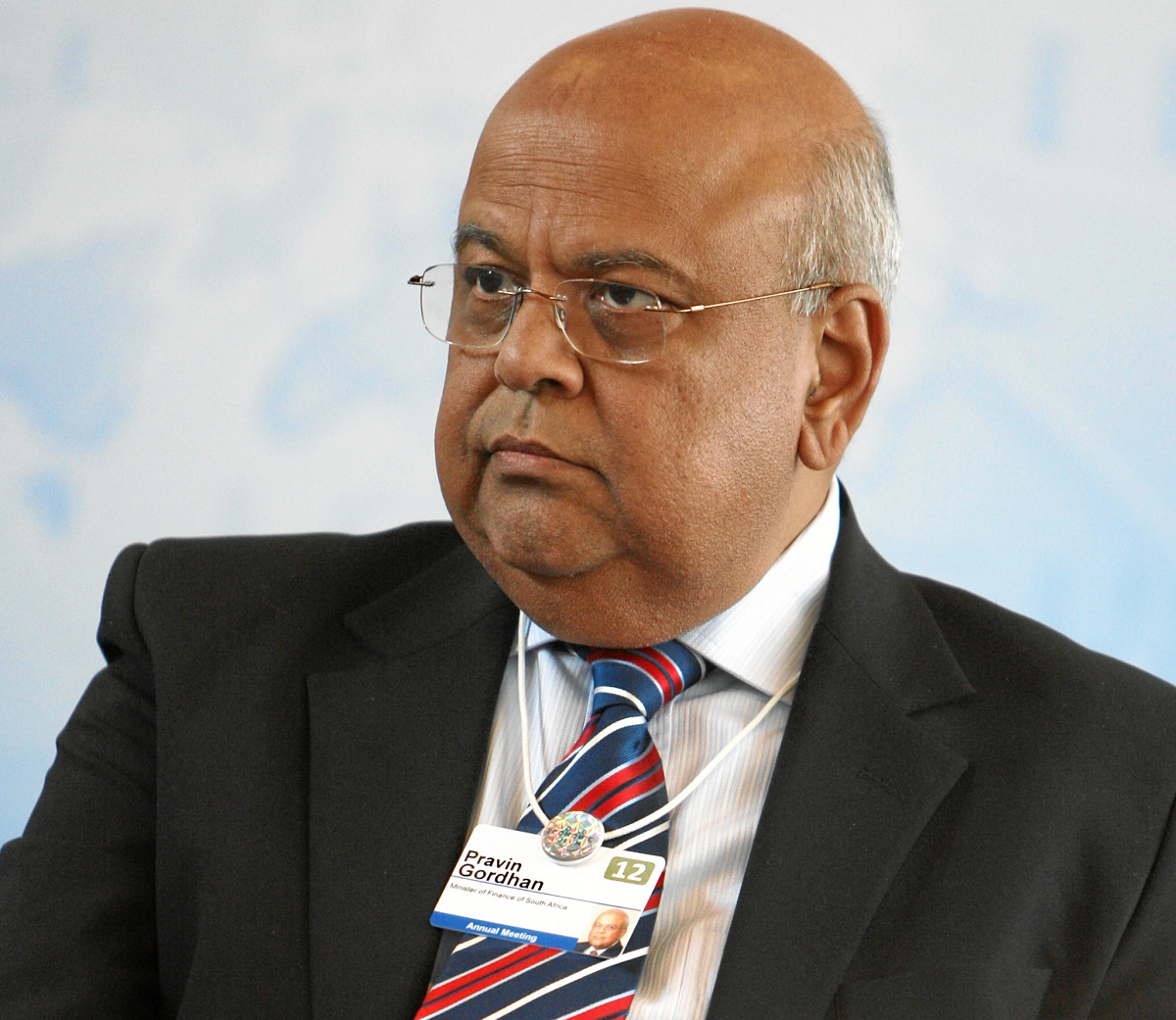 Finance Minister Pravin Gordhan is confident that his planned financial policies will prevent the downgrade of South Africa's investment status.
Why didn't Moody's downgrade South Africa?
Moody's, the independent investors service that was reviewing the creditworthiness of our country, finally released their report of findings on 8 May 2016. While they didn't bump down our credit grade, which is only two notches above junk status, they did conclude their review with a 'negative outlook'. This means that they consider our country a relatively safe place to invest in, but they predict that this might change for the worse. Rating outlooks aim to predict the direction the rating will take in future. Usually they are stable, but rating outlooks can also be positive or negative. While the outlook is not an inevitable conclusion, South Africa's status will be downgraded if economic growth and the currently unhealthy government bank balances don't improve soon.
Find out what 'junk status' is
A recap of South Africa's credit status dilemma
"An investment status downgrade makes the cost of borrowing [for government, businesses and individuals] more expensive," explains Adjunct Professor Mark Ellyne of the University of Cape Town's School of Economics. "Last December, when President Zuma replaced the Finance Minister Nhlanhla Nene with the controversial figure, David van Rooyen, and then again with Pravin Gordhan, all within four days, the cost of borrowing rose drastically. Because the cost of borrowing has already gone up, a certain amount of downgrading has already taken place. However, before ratings agencies can officially downgrade, they need certain evidence."
The finance minister situation caused international investors to worry, and this unease was heightened by the drop in economic growth in 2015. This trend will seemingly continue its downward spiral in 2016, mostly due to the drought the country has been experiencing. However, a country can only be officially downgraded if this downward trend is ongoing. Luckily, current Finance Minister Pravin Gordhan was able to regain some investor confidence with his promising Budget Speech in February 2016. "The ratings agencies need at least six months of data after the February Budget Speech to determine whether policies introduced in the budget are being implemented properly or not," Adjunct Professor Ellyne says. "If Gordhan can deliver on the budget, there's a good chance there won't be any downgrading."
That brings us to the original question: Why didn't Moody's decide to downgrade South Africa?
Moody's announced that while our economic growth has hit its lowest point since 2009, prospects for improvement are looking better due to three main factors:
Government has made a concerted effort to collaborate with business, labour and civil society, to improve chances of increased economic growth,
Gordhan's Budget Speech promises some aggressive budget policies that tighten the belt on government spending and stimulate economic growth, and
A crackdown on key government figures, such as the President after the Nkandla incident, by the judiciary during recent political turmoil has bolstered confidence in the strength of our institutions.
Can the South African economy be saved in time?
There is a lot of pressure on South Africa at the moment, and Gordhan especially, to implement these drastic changes to stimulate our country's economic growth. Standard & Poor's, another investors service, is set to publish their own review on 3 June 2016, while Fitch will also be releasing their review sometime in June. Both of these ratings agencies rate our creditworthiness only one notch above junk status, so there is more at stake if we are downgraded by them.
This means South Africa's investment status is not in the clear just yet, and we need to make good on our promises. "Unfortunately politics in South Africa are not very stable at the moment. So while I believe Gordhan's strict financial policies would work in bringing the economy around, it depends on if government and public sectors buy into these policies for them to work," argues Adjunct Professor Ellyne.
Gordhan seems to be very positive that government, the Treasury (the institution that makes financial decisions) and businesses can come together as 'Team SA' and prove to be a united force in implementing these promising policies. He announced at a public management conference on 9 May 2016, which saw businesses and labour meeting with Gordhan and Zuma: "I'm very optimistic that the Team SA approach is one that we can extend to the next two ratings agencies that are going to come and have a look at our economy and our management of the economy — and in particular the interaction between labour, government, and business". If the economy does improve before ratings agencies decide to declare our country as 'junk status', we could avoid rising interest rates, which affects inflation and interest rates on Personal Loans.
However, there has been speculation surrounding the lack of unity between government and the Treasury on tough decisions involving South African Airways (SAA) and the South African Revenue Services (SARS), as well as other state-owned companies. These decisions involve putting in place key financial policies that will cut back government spending.
There are also accusations that government is not fully focused on avoiding a ratings downgrade. "There is a perception that a ratings downgrade does not matter: the International Monetary Fund, the World Bank and ratings agencies, we are told, are imperialist institutions, and besides we've apparently got China waiting in the wings to bailout South Africa," complained Democratic Alliance MP, David Maynier, in Parliament on 4 May. "All this makes it almost impossible for the Finance Minister (Gordhan) to bring together an effective 'coalition for change'." This lack of unity doesn't bode well in promising an effective 'Team SA', which is crucial for these financial policies to be implemented efficiently.
All these factors seem to be working against giving the South African economy a chance to recover enough to ward out any further downgrades. Ultimately, it's up to government to support Gordhan's efforts to turn the economy around.