How much is enough?
The initiative taken with the purchasing of this cover is desirable, especially in the sense that more and more South Africans are taking ownership of their lives, as best as they can, by ensuring that they're protected in the event of an accident.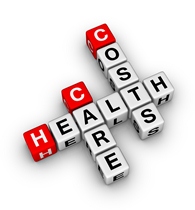 However, it's recommended that they take it upon themselves to understand the terms at which they purchase it, to avoid disappointment later. As more than 70 – 80% of hospital cover plans taken out can only cover R1 000 a day, you would be hard-pressed to find a private hospital to take you in at that rate. Hence you may not be purchasing enough cover.
Pitfalls
There are a number of pitfalls that go hand-in-hand with taking out hospital plans as opposed to getting comprehensive medical aid cover. From a broader spectrum of thinking, most of the individuals that opt
for this cover form part of the lower to middle income groups aged 20-40 years. Without the safety net that medical aid provides you with, in the cases where you need to see a doctor or dentist, this could really create havoc in planned budgets. Having, some kind of savings and an emergency fund of sorts will always be needed to avoid financial distress.
Opting for hospital cover if you have a family would be especially tricky, as you can't really make an estimate regarding how regularly your dependents may need to see the local GP or dentist. As we all know, kids love their candy and lots of candy will make many a cavity, and many a cavity will result in a number of trips to the dentist. This is really the kind of thinking that you need to incorporate into your decision-making. Your choice needs to be made from a broader perspective.
Planning ahead
Thinking long-term? How much money could you really anticipate spending in excess, should you only be covered with a hospital plan? If you had to compare the two healthcare options, looking at hospital cover and medical aid cover, thinking about the maximum amount of money you anticipate spending on trips to the doctor, dentist, getting the necessary medication and possible surgery - would you really be saving that much by only taking out a hospital plan, especially if you have a family?
The choice made will essentially depend on your family size and whether or not you have any dependents. From a financial perspective, if you have a family, it may be a more financially sound decision to get the comprehensive medical cover needed. We all know our own bodies and environment, and can anticipate illness at different times of the year. Whether you have chronic illness or not, or are genetically predisposed to a number of illnesses, more often than not, you have some kind of inkling as to your own health risk status. The same presumptions about health cannot be made when there's family planning involved. Let's say there's a new baby on the way - then it would be a really good time to investigate what exactly your insurance options are. Let the idea settle for a bit and, if you need quick quotes, compare health insurance at Hippo.co.za