Get free Medical Aid quotes
Tell us your family size and we'll find Medical Aids that fit your personal needs. To see Medical Aid schemes side-by-side, simply complete a few easy questions.
What size is your family?
👉 Why South Africans Are Loving Our Medical Aid Comparison
So, you've been scrolling through endless medical aid websites looking for affordable cover? Confused with the fancy jargon? With hippo, you get the straightforward low-down, no fluff on the best ways to save on medical aid.
Drowning in Medical Expenses? Unsure if you should change options on your current scheme or switch schemes? Hippo gives you instant comparisons based on your specific needs. Get the right medical cover for a lower monthly contribution. Medical Aid
Scared of Hospital Bills? Find affordable hospital plan options with the right cover and price here. Hospital Plans
Chronic Condition Acting Up? Compare the chronic benefits you could get from 10 top medical schemes for lasting health conditions and chronic medication.
Want More Than Just Hospital Cover? Learn more about your benefit options, from day-to-day benefits and wellness programmes to screening and prevention, oncology benefits, and more.
Eyeing That Gap? Firstly, you need to be aware of the shortfalls in your hospitalisation cover and then find the right gap cover for those over-the-top hospital accounts that even medical aid doesn't fully cover. Gap Cover
🎉 Why Hippo Your Medical Aid?
None of us should have to worry about the cost of that medical treatment or going to a private hospital when the pawpaw hits the fan. You deserve medical aid cover you can afford with enough cover for those scary medical moments. Choosing your medical aid also shouldn't be like shooting in the dark. With hippo, it isn't.
Here's why over 10 million South Africans use us.
🔥Savings that Speak.
You could save up to R590pm* when you compare multiple products with hippo. That's like R7,080 a year*!
💰 Best Price, No Compromise.
With hippo, you can find the best medical aid plan for you at the best price. It's as simple as that.
💫 Free & Fast.
We don't add commission. The prices you see come directly from the medical scheme. No fees, only savings!
👍 Clarity, Not Complexity.
We present your options clearly, cutting through the noise. No jargon. No fuss.
⏳ Real-Time Comparisons.
With hippo, you instantly source online medical aid quotes from 10 of South Africa's leading companies like Discovery Health, Bonitas, Momentum, Medihelp and Medshield.
🥰 Trusted & Loved.
We're not tooting our own horn here. Our users give us ⭐4.3/5 (based on 1,092 ratings). Read all reviews
*Based on customer feedback through independent research by Kaufman Levin & Associates, 2022.
What to Look at When Comparing Medical Aids in South Africa
In Mzansi, we know how to dance through our challenges, but when it comes to medical costs, even the best dance moves won't shake them off. Medical emergencies shouldn't be more stressful than deciding which moves to bust out on a Saturday night. That's why it's important to know what to look out for when you're comparing your options.
Get out a notepad. Write down your medical needs. Check your bank balance. Now you know what you need cover for and how much you can afford to pay for it.
If you find an option that fits, the next thing you can look at is exclusions and benefits. What's not covered and what extras you're getting.
Finally, check out the medical provider network of the medical scheme you're considering. Will you need to change doctors to get cover? Shake, and there you have it. Your perfect plan.
Why is Choosing the Right Medical Aid Such a Big Deal?
We get it, medical costs can be rough. That's why you need the right medical aid plan to have your back. Whether it's an emergency or just your annual check-up, you can ensure you're ready for it all at the right price.
When's the Best Time to Reevaluate My Medical Aid?
Every year, usually in the last quarter, your medical aid might send a not-so-subtle nudge about new rates and benefits. Consider it your annual health-check for your medical cover. It's a signal to review, reassess, and decide if you're still getting the best deal. This is the one time of year where you can change plans on your current medical scheme without getting penalties for it. Usually, medical aids allow you to downgrade but not upgrade during the year. You can also switch scheme's during the year but look out for waiting periods.
🚀 Quick Dive into Medical Aids
Alright, class is in session—and don't worry, there won't be a pop quiz after this. But did you know that waiting periods in the medical world don't refer to the time you spend in the doctor's waiting room flipping through old magazines? And saving on medical aid doesn't mean stocking up on plasters from the shops. Let's simplify it together, shall we?
1. What's a Hospital Plan?
Think of a hospital plan as your ticket to covering significant costs associated with hospital stays. It's a selective cover that mainly focuses on in-hospital expenses. All medical aids offer different types of options, a hospital plan usually being the most affordable one.
2. What Are Waiting Periods?
Waiting periods are the time between when you sign on the dotted line and when your cover actually kicks in. Find out how medical aids in South Africa set up their waiting periods
3. What's a Risk Premium?
This is the amount you pay to the medical aid every month that essentially covers your risk to them. It's an amount aside from the savings portion. If you have a basic hospital plan or traditional option, your risk premium will likely make up your total monthly debit order. If you have a medical aid plan with a savings account, you'll pay the risk premium and the medical savings premium, which, together, make up your total monthly fee. Dependants also each come with their own risk and savings premiums (if applicable). The savings benefit covers your day-to-day expenses and if it runs out during the year, you will need to pay for any future expenses from your own pocket.
4. On a Budget?
Here are a few ways you can save even more on your medical aid contributions.
If the annual increase feels too pricey, you can look at other cost-effective cover options like downgrading your plan.
Most cost-effective options provide cover at 100% tariff rate for in-hospital costs. If you're on a plan that covers you at more than 100% tariff, think about switching to a 100% tariff option, and supplement it with gap cover. Gap cover boosts your in-hospital shortfalls from as little as R99 per month.
Check out options with network hospitals that suit the area you live in. The cost of these options is less than having free choice of any private hospital for planned hospital procedures. Remember, the law says that you can go to any private hospital for life threatening emergencies regardless of whether you're on a network option or not.
And ask yourself: Are you not over-insured and not actually using all your benefits? Consider down-grading if you're over-spending.
Do you really need to pay that much more for the extra benefits and cover that comes with a comprehensive plan, or can you get away with only hospital cover? Check out this deep dive to find out which one's best for you.
🔍 Deep Dive into Benefits
Day-to-day benefits aren't about making your day 25 hours long (though wouldn't that be a treat? An extra hour of sleep... or watching videos). And maternity benefits aren't about shopping discounts for maternity jeans. Find out more about medical aid benefits:
1. What's a chronic illness benefit?
Chronic conditions are long-term and often incurable, like diabetes or asthma. Thankfully, medical aids are obligated to cover costs for specific chronic conditions. These are termed the Prescribed Minimum Benefit Conditions.
2. What's screening and prevention?
It's proactive healthcare. It's about catching potential issues before they escalate. These checks, like mammograms or cholesterol tests, aim to spot the warning signs early. Some medical aids even roll out the red carpet and cover these screenings at no extra cost.
3. A threshold benefit sounds fancy. What's it about?
On this type of option, all your day-to-day claims covered from the savings account or paid from your pocket (once your savings is finished), accumulate to a defined annual threshold limit. If your accumulated claims reach this limit during the year, then the scheme will pay for further day to day costs until the end of the year. If you don't or only reach the threshold limit towards the end of the year, you only have the benefit of threshold cover for the remainder of the year so it's not worth the additional cost of this type of option.
4. And this day-to-day benefit?
Day-to-day benefits provide cover for regular medical costs like going to a GP and getting medicine. Depending on the type of product you're on, these are either covered by your available savings or defined limits. The portion of your premium that goes towards a savings account is your money. If you leave your medical aid, any positive savings is paid back to you. If you're on a traditional medical aid with defined limits then you either use it or lose it.
5. Maternity benefits sound wholesome. Details?
It's all about making sure you, and possibly your incoming mini-you, are well taken care of through pregnancy and childbirth. Everything from doctor visits, to scans, delivery costs and even postnatal care might be covered. It's making sure both you and the new addition are well looked after. If you're delivering in-hospital, take note of the number of days you'll be covered for and whether your option covers elective caesarean sections or not.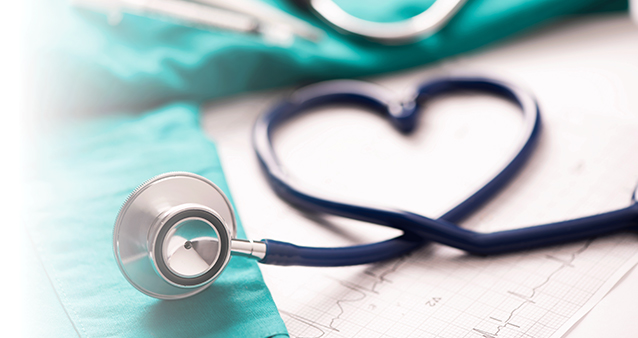 The Ultimate Medical Aid Guide
Picking a medical aid is a personal choice. From students pulling all-nighters to pensioners up at 5am for no apparent reason, everyone needs cover that suits their lifestyles. So, whether you're sipping rooibos or downing an energy drink, understanding how it works for every life stage is vital. In this guide, hippo breaks down medical aid schemes so you can make an informed choice. Dive deep into how medical aid in South Africa can keep you protected without causing a dent in your pocket.
Check Out the Ultimate Medical Aid Guide Now

Medical Aid for students offers financial cover for health-related expenses at an affordable price for those who have become too old to stay on their parents' policy but are still studying.

Medical schemes offer comprehensive or hospital plan cover to expecting moms. If you have comprehensive cover, your essential antenatal consultations and in-hospital childbirth are covered.

This is cover for those at the stage of retirement. Medical Aid schemes in South Africa don't have an age limit, but a fee does apply if you start your cover for the first time after 35.
Keen to Hippo-Compare More?
Remember, once you hippo it, those unexpected medical costs don't seem so scary. Dive in, compare, and start saving today!