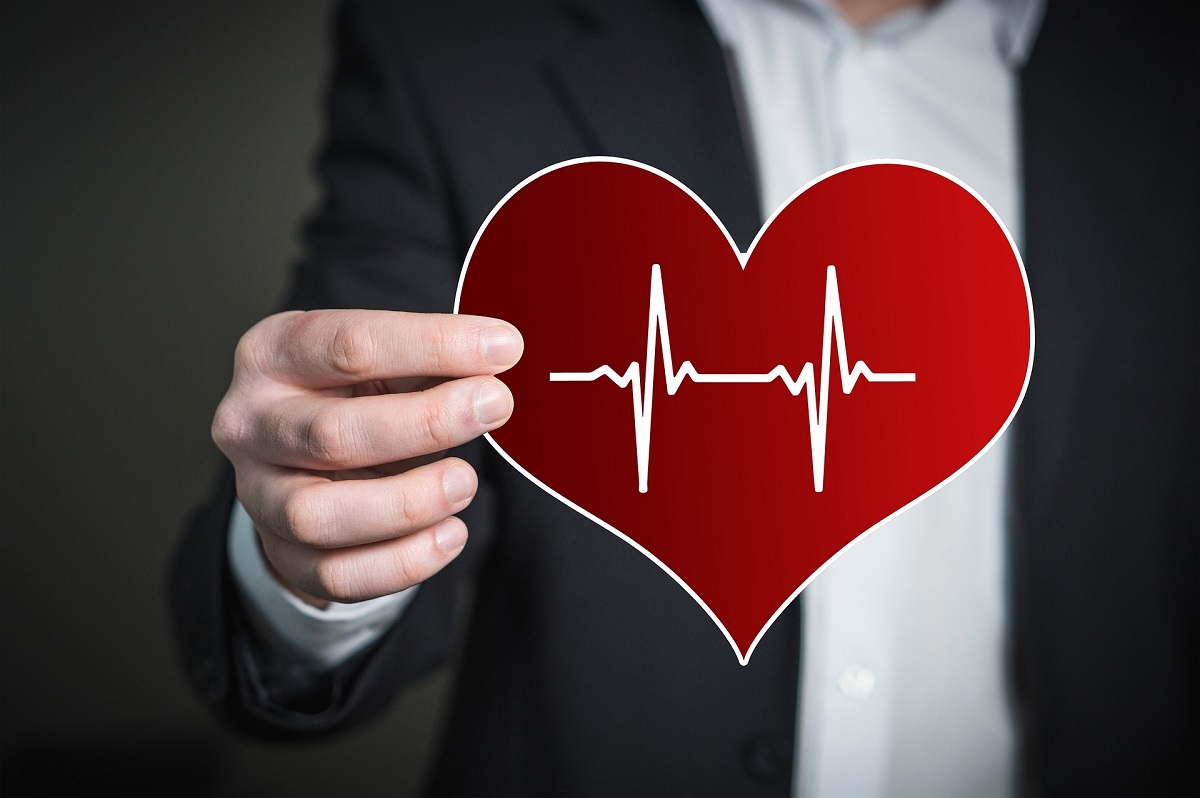 The varying degrees of life expectancy in South Africa is something Statistics South Africa has been studying for years. But, recently, Discovery Life published fresh insights on the country's mortality rates, based on Life Insurance claims for death and disability they received in 2016.
An interesting trend that emerged from the report, is how a person's cause of death appears influenced by where they spend their lives. Discovery Life, however, did not disclose why certain diseases were more prevalent in certain provinces or what the national average of claims statistics were.
According to the results, if you are in KwaZulu-Natal you are more likely to die of a heart attack, while cancer is more likely to kill you if you live in Cape Town.
The Western Cape had the highest incidence of cancer-related deaths. Life Insurance claims as a result of death by cancer were 22% higher than the national average. Cancer-related disability claims were 44% higher than the national average. Cancer was also a major cause of severe illness claims, which were 13% higher than the national average.
Gauteng citizens had a 25% higher risk of dying from conditions affecting the nervous system such as Alzheimer's' Parkinson's' stroke' multiple sclerosis' and motor neuron disease. Heart-related conditions were less likely to affect their lifespan, with the risk being 21% lower than the national average.
Kwazulu-Natal's statistics were more or less the opposite of Gauteng's. Nervous system conditions resulted in the fewest claims in Kwazulu-Natal, having been 23% lower than the national average. However, heart- and artery-related conditions made up the majority of deaths in the province. These diseases' death claims were 17% higher than the national average. Heart and artery-related conditions were also responsible for most severe illness claims, which were 38% higher than the national average.
An increase in deaths due to unnatural causes was observed in certain inland provinces. Unnatural deaths are those caused by traffic accidents and crime. Claims for unnatural deaths were 9% higher than the national average in each inland province, excluding Gauteng. With regards to natural conditions, musculoskeletal conditions - disorders that affect the muscles, tendons, ligaments, nerves, discs, blood vessels, etc - dominated the Life Insurance claims for disability in Mpumalanga' Limpopo' and Free State. Claims from these inland provinces were 40% higher than the national average.
Discovery Life also found that motor vehicle accidents accounted for the majority of deaths among clients under the age of 30 on a national scale, while cancer and heart-related conditions were the biggest killers among clients older than 30. There were also separate mortality and claims statistics for males and females, which are summarised in the infographic below.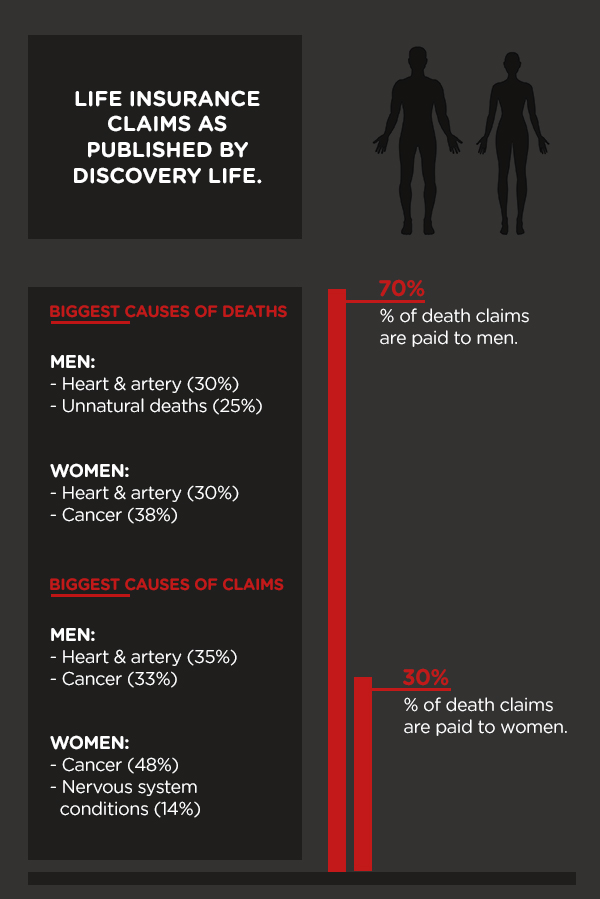 According to the media release, "More than one in five death claims were due to unnatural causes that can affect clients regardless of their age or underlying health. 42% of these deaths were as a result of motor vehicle accidents. This highlights the need for life cover' irrespective of health or age."
Discovery Life published the figures of their Life Insurance claims from January 2016 to December 2016. A total of 20 247 claims were paid over the period, amounting to R3.2 billion.
DISCLAIMER: This article was made available for informational purposes only and should not be construed as medical or financial advice. Hippo.co.za cannot accept responsibility for any damages that may arise as a result of this article, and encourages readers to seek advice from a qualified financial or medical advisor should they have any questions related to their physical or financial wellbeing.