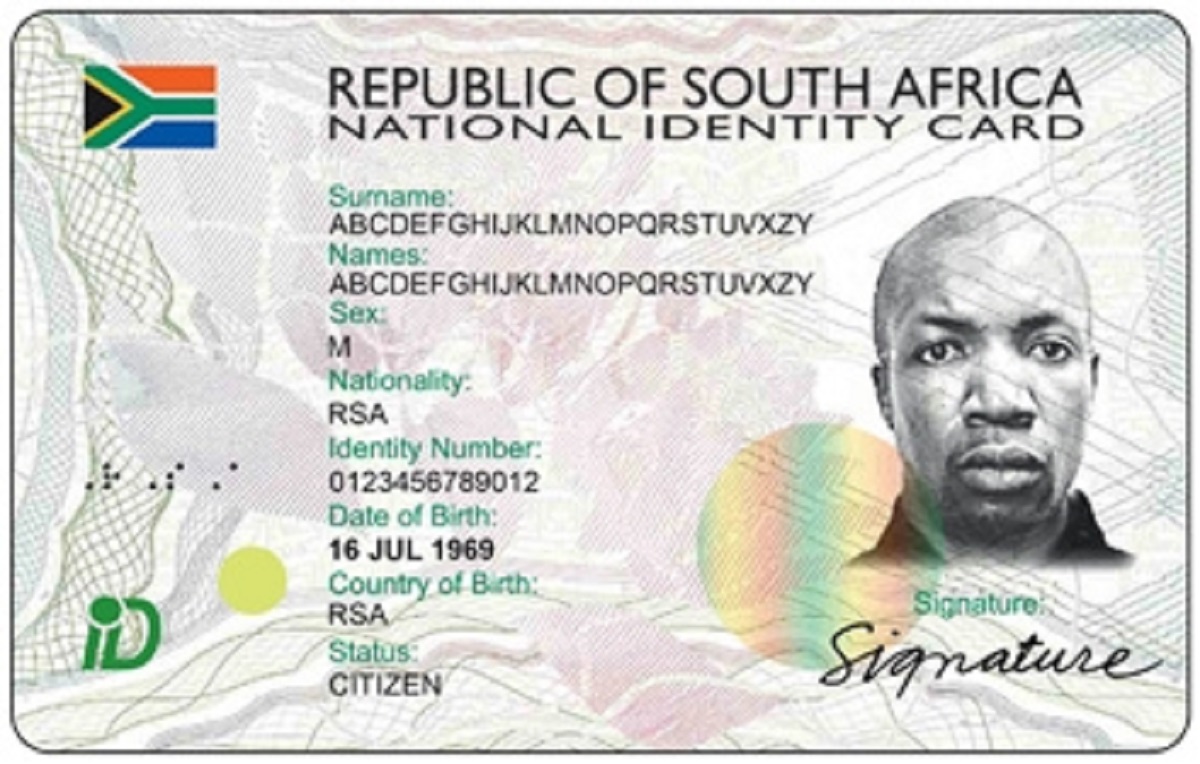 The Department of Home Affairs has widened the age limit for citizens who are eligible to apply for Smart IDs at four of the country's banks.
This comes after two successful trial runs by the Department of Home Affairs. The project was first launched at Standard Bank and FNB headquarters in Johannesburg last year. At the time, only bank employees received their Smart IDs and passports as a way to test the efficiency of the new system.
When introduced to the public in April 2016, the online Smart ID portal was only accessible to clients within the 30 – 35 age group in Gauteng and the Western Cape. Home Affairs is now collaborating with Absa, FNB, Nedbank and Standard Bank to offer the service to other age groups as well.
"This will add impetus to our resolve of replacing the green ID book with the Smart ID card," Home Affairs Minister Malusi Gigaba has said.
The Smart ID project is a step toward Home Affairs' modernisation initiative that aims to replace 38 million green barcoded IDs with Smart IDs. Not only is it more convenient to carry around, the Smart Card's strong security features will also help to prevent fraudulent activities connected to driver's licences, social grants, insurance, and financial institutions such as Personal Loan providers. So far, more than four million Smart ID cards have been issued, according to Home Affairs.
Banks that participate in Home Affairs' Smart ID project are: Absa Lifestyle in Centurion; Absa Towers North; Absa Ghandi Square; FNB Lifestyle Centurion; FNB Menlyn; FNB Merchant Place; Nedbank Rivonia; Nedbank Roodepoort; Standard Bank Centurion; Standard Bank Killarney, Rosebank; and Standard Bank Canal Walk in the Western Cape.
Home Affairs is working on launching the service at other banks throughout the country in the near future.
How to apply for a Smart ID online
If you wish to apply for a Smart ID through the eHome Affairs portal, here's what you need to do:
Type in your ID number to see if you are eligible for a Smart ID.
If you meet the requirements, you'll be directed to an account registration page where you must set up an account. Enter your personal details in the relevant fields.
Choose a password and answer three security questions. You will receive a one-time password (OTP) on your cellphone and you need to type this in along with a CAPTCHA. To complete the registration, you must also confirm your details by clicking on a confirmation link sent to your email address.
Your account is now set up. You will receive another OTP – use this to log into your new account. In order to open the Smart ID or passport application form you must have Adobe Flash Player installed.
Fill in your details including full names and surname, country of birth, residential address, marital status and which Home Affairs office or bank you'd like to collect from.
You can choose if you want to submit the relevant documents online or hand them in at your nearest Home Affairs office or participating bank. You can also choose to make an electronic payment for the application by entering your banking details and pay through your bank's website or app. Your Smart ID costs R140 and a passport R400.
Book your fingerprint scan and photo capture date to be completed within 60 days. Bookings are only done at certain banks and Home Affairs offices. Print your booking information and take it with you to your appointment.
At the bank or Home Affairs branch, you will have your photo taken and fingerprints scanned. If you did not make an electronic payment prior to the appointment, you will have to pay at the branch. Please note that you must be a customer at the bank to complete this process.
When the above is finalised, you will receive an SMS from Home Affairs, usually within ten working days, to collect your Smart ID at the branch you applied at.