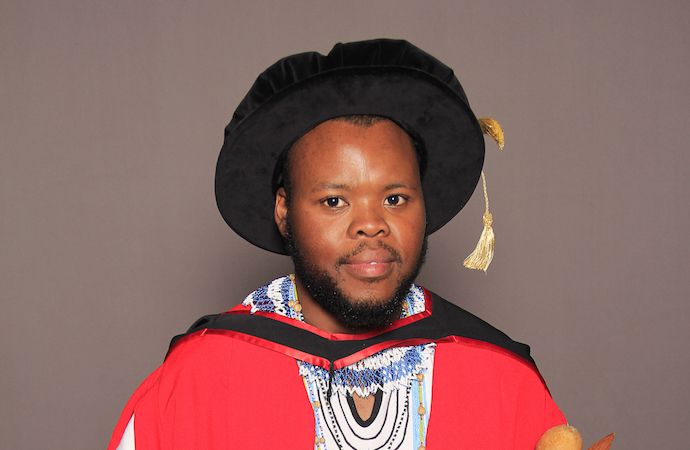 Image source: Destiny Connect
After Rhodes University drafted its new language policy, which allows students to use a mother tongue for learning, a South African music teacher was given the opportunity to conduct work in his vernacular language. A chance encounter between 31-year-old Dr Hleze Kunju and Xhosa-speaking students in Zimbabwe led to the first PhD thesis written in isiXhosa from Rhodes University.
Kunju's doctoral thesis explores the historical background of the Xhosa people living in Zimbabwe and how the language has managed to survive across borders and eventually be officially recognised as a language in the country. His thesis has been described as a "milestone for Xhosa academic writing and a glimmer of hope in the quest for a decolonised and transformed education system in the country".
Dr Kunju said his thesis, entitled IsiXhosa ultimo lwabantu abangesonininzi eZimbabwe: Ukuphila nokulondolozwa kwaso (IsiXhosa as a minority language in Zimbabwe: survival and maintenance), was inspired by the period he spent in Zimbabwe as a music and drama teacher, where he came across a large community of Xhosa people in the country.
"I was writing about the Xhosa people in Zimbabwe. Of course, there isn't much written about them, so this is the first thesis written about them. I also wanted to write my thesis in isiXhosa so they will be able to read it. After all, it was their stories I was telling so they needed to be able to access their stories in their own language," he said.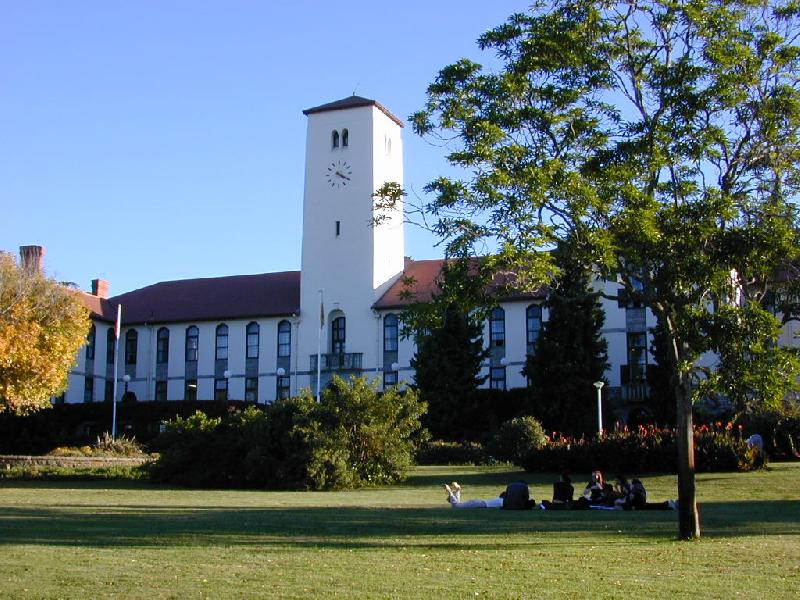 Kunju said writing in his mother tongue was a "beautiful" experience, one that left little room for self-doubt. His research reveals that the land, culture, songs, religion, literature, technology, and social media, as well as the 2013 Zimbabwean constitution, are factors that have had an impact on the survival and maintenance of Xhosa in Zimbabwe.
Kunju said he wanted to demonstrate that isiXhosa can do what other languages such as English can do. "As a language activist, I always try to elevate isiXhosa, but many people think to elevate isiXhosa is to suppress everything else and we might be getting it wrong that way," he said.
Kunju became passionate about the language at a young age, as a boy in his rural community of Mqanduli in the Eastern Cape. He said he was the kid who would bury himself in Xhosa literature, while his peers focused on the subjects that elders typically encouraged students to pursue. So when he began his studies at Rhodes University in 2005, he would sometimes find it hard to understand what was being taught in lectures, as they were not given in his mother tongue.
He said the main thing the Xhosa community in Zimbabwe wished for was for their children to have scholarships to further their education at tertiary institutions such as Rhodes University. This is another remarkable story, not only because of the first PhD written in isiXhosa, but also because it shows how education can break barriers. It's never too late to further your studies, and bursaries and other finance alternatives such as a Personal Loan can give more people the opportunity to follow in Dr Kunju's footsteps.