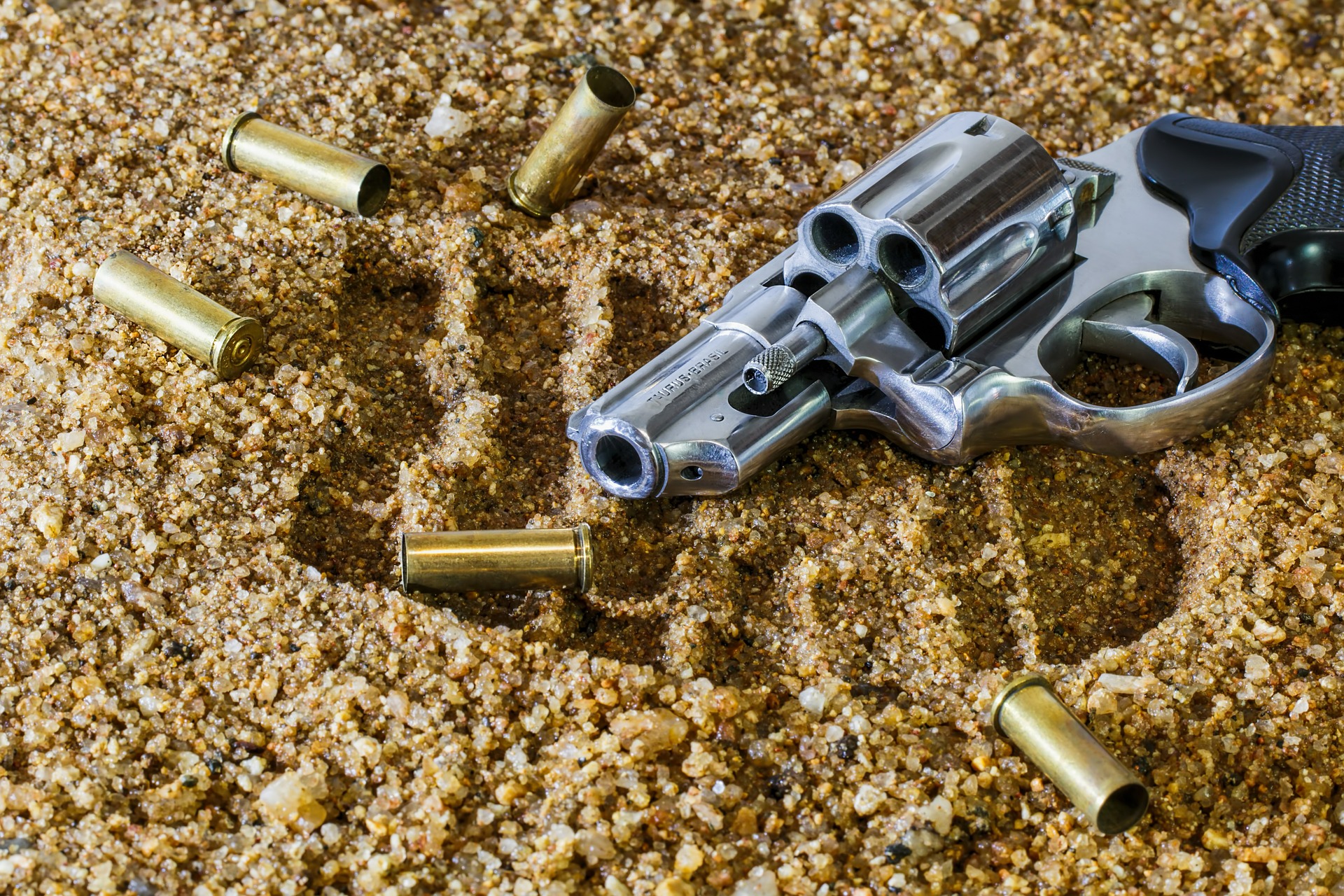 A recent report on car hijackings that was published on the Arrive Alive website revealed the highest hijacking hotspots in South Africa. The statistics showed the highest-risk areas and suburbs in the country and, perhaps as expected, Gauteng came up at the top.
The data compiled and released by C-Track, a vehicle tracking and fleet management company, showed that there are now, even more, hijacking incidents in South Africa, based on last year's crime statistics. C-Track collected the data in 2016, from January to December. In Gauteng, the highest-risk area for vehicle hijacking is Honeydew, and if you're in the Western Cape the area you need to be most cautious in is Bellville.
The information released by C-Track showed that Gauteng is still the car crime capital of the country by a huge margin, accounting for more than 60 percent of stolen vehicles and hijackings, followed by KwaZulu-Natal , Western Cape , Eastern Cape, and Mpumalanga. The statistics indicated that in Gauteng, 18:00 – 00:00 is the prime time for hijacking, with Honeydew, Booysens, Roodepoort, Linden, and Brooklyn being high-risk areas. In the Western Cape, the most hijacking incidents occur between 00:00 and 06:00, with Bellville, Cape Town CBD, Mitchells Plain, Parow, and Woodstock as the main hot spots.
According to the C-Track report, most hijacking occurrences took place on a Tuesday (18%), followed by Friday (16%), and 50% of all stolen vehicles took the form of hijackings. The following graphs show all the high-risk areas in Gauteng and the Western Cape.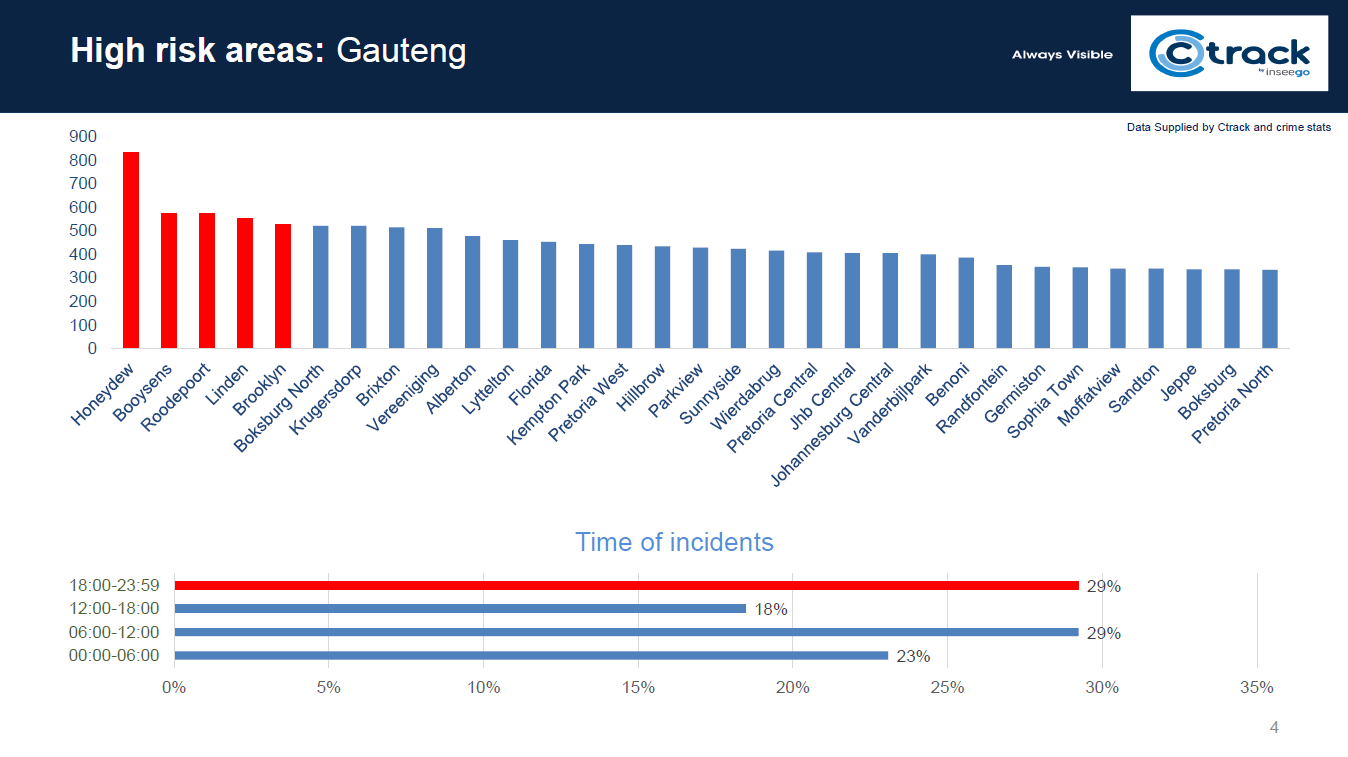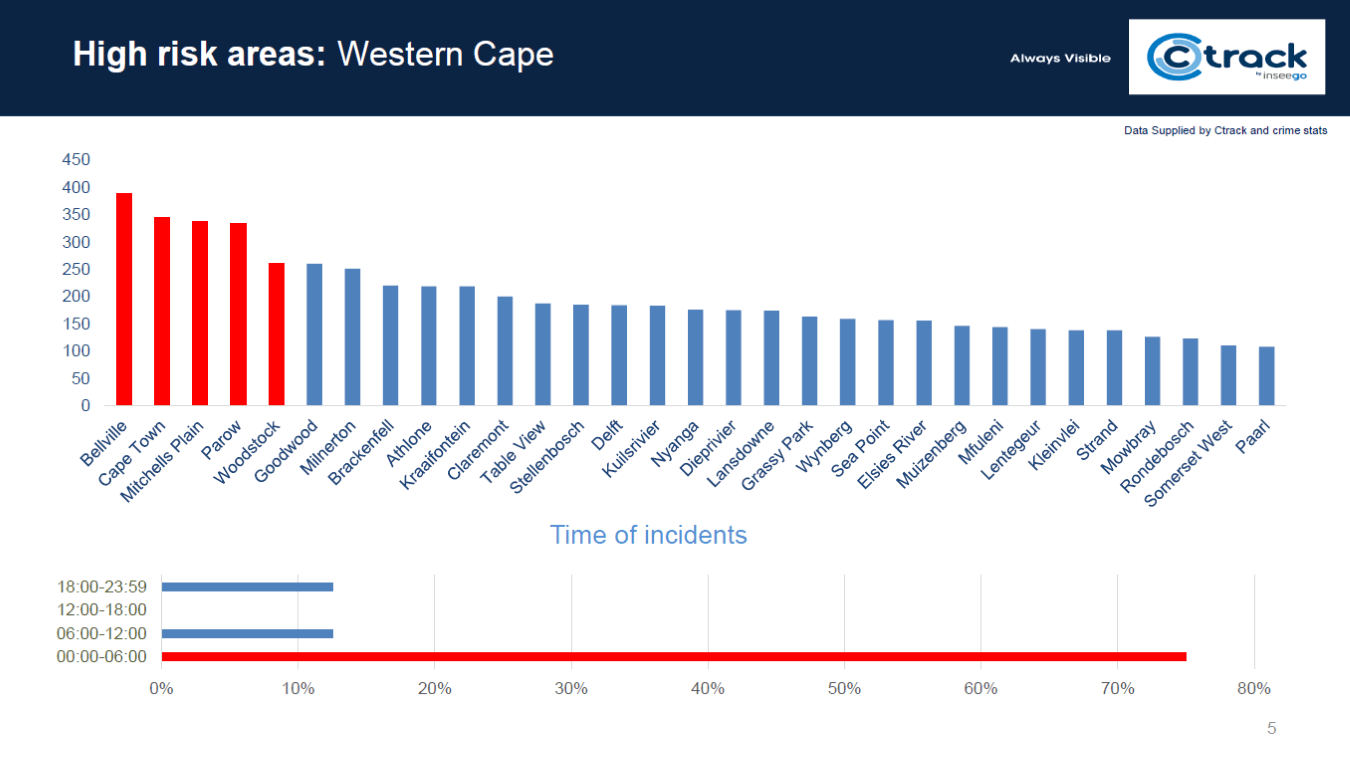 How to avoid a hijacking
In another report on the alarming rise of car hijackings last year, Johan Jonck from Arrive Alive said, "the reduction in theft of vehicles but comparative increase in carjacking may point towards effective technology in vehicles that make it more difficult to steal a stationary vehicle. It is much simpler to force the driver out of a running vehicle during a hijack but the alarming part is that this method is life-threatening!"
One way you can avoid a hijacking is by not entering your driveway if there is a vehicle behind you that you in any degree suspect may be following you; in such a situation, it's advised that you rather drive around your block and if you still see the vehicle, drive to your nearest police station. Also be alert for any suspicious vehicles in the neighbourhood before pulling into your driveway or entering parking areas.
If you want to insure your car, it's important to know that many factors influence your Car Insurance premium, such as your car's security features and the area you stay in – different areas have different risk profiles, which may be determined by statistics such as these.