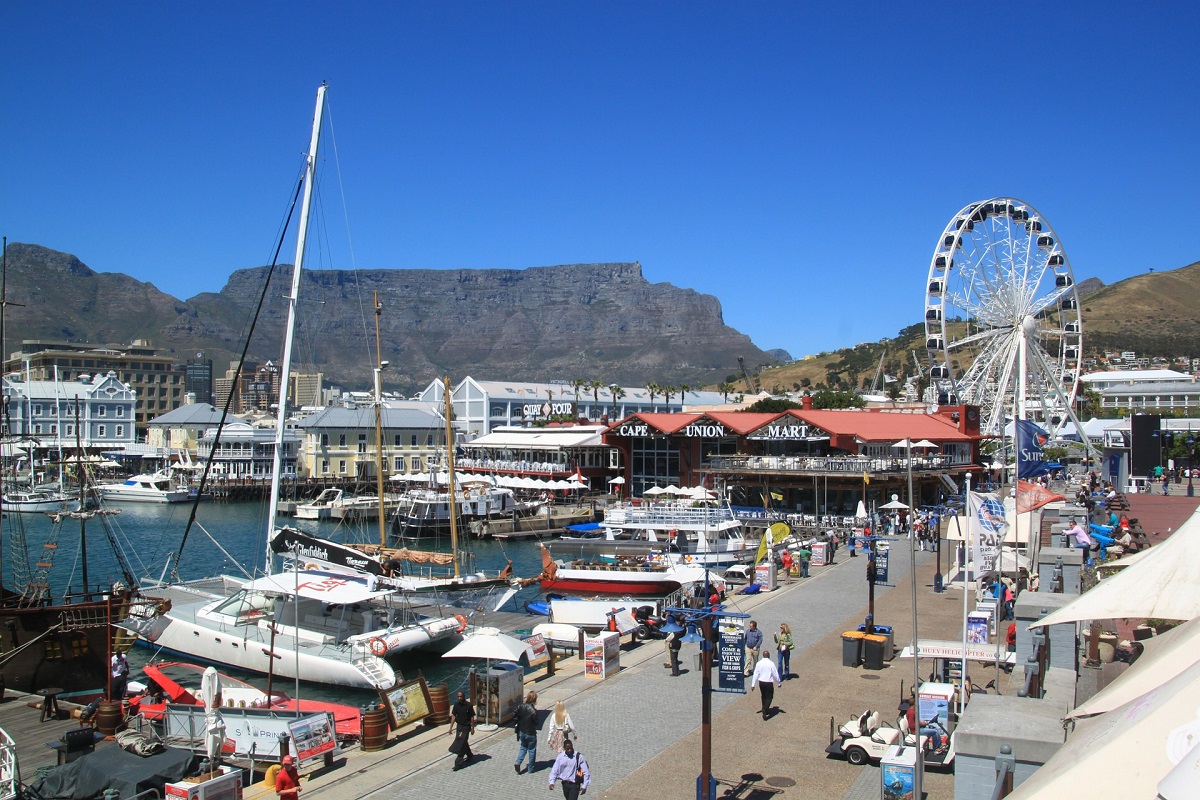 Want to live a few years beyond retirement age? Then you may want to settle in Cape Town.
Following an announcement last year by Statistics South Africa that life expectancy for South Africans has improved to 60 years for male and 64 years for females (both represent an 8% increase from 2002 when the figures stood at 52 years for males and 56 yeard for females), the South African Cities Network (SACN) released their own report, which reveals some interesting results.
Even though women still have a survival advantage over men in all provinces, the study by the SACN has found that the lifespan of men living in Cape Town can be up to five years longer than men living in other cities.
In the Mother City, men are expected to live to the age of 64 and women up to 70. This means that the lifespan of Capetonian women surpasses the national average by six years. Residents in the Free State's Mangaung municipality had the shortest lifespan, at 49 for men and 52 for women. Men living in Johannesburg, Tshwane and Ekurhuleni can look forward to 61 years, while women in these areas could enjoy up to two more years at 63.
Fifty-figures dominate their regional counterparts; Nelson Mandela Bay and Buffalo City offer 53 years to their male residents and 59 years for females. In eThekwini and Msunduzi, the life expectancy is 53 for men and 58 for women.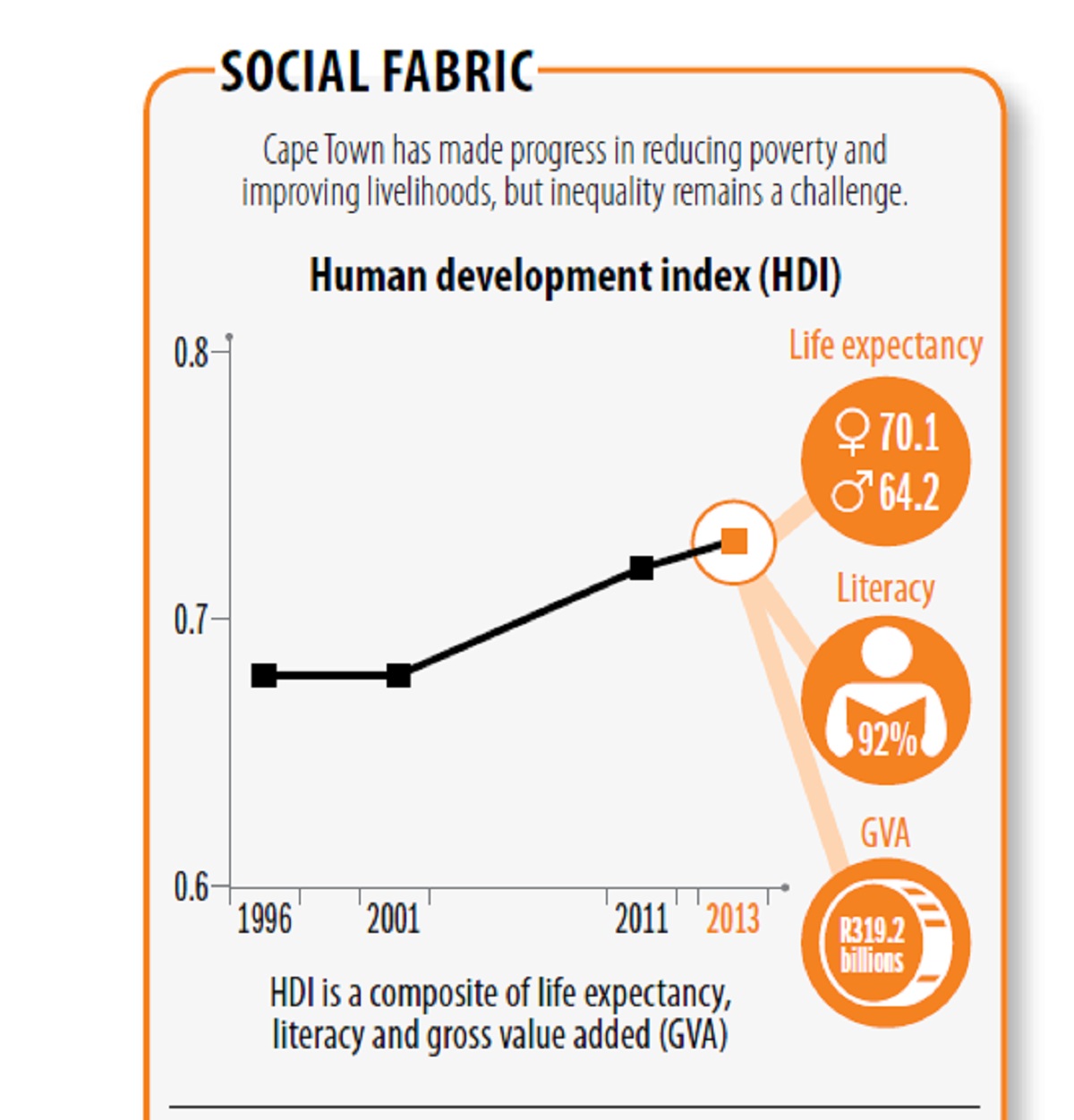 Life expectancy data for Cape Town, State of South African Cities Report 2016
What exactly is it about Cape Town that boosts its residents' chances of getting on in years? It may have to do with the quality of life in this city – Capetonians have better access to healthcare, sanitation, and housing services – all of which may have an effect on life expectancy. Earlier this year, Ratings Afrika ranked Cape Town as the best metro for service delivery and financial management, while Johannesburg, Nelson Mandela Bay, Mangaung, Buffalo City were the least effective municipalities, according to a survey by the South African Customer Satisfaction Index (SAcsi).
The SACN compiled its data on life expectancy from a variety of sources including Statistics SA, national government departments and city administrators. Much like Stats SA's General Household Survey, the organisation's State of the City Report assesses the social and economic positions of South African citizens, and identifies areas where municipalities can improve the quality of life.
Knowing at what age you're most likely to die does not necessarily mean that you should postpone your final arrangements. There are unforeseeable factors that can interfere with your natural life expectancy such as a car accident and violent crime. It may be in your best interest to start planning ahead for the unexpected now with a sound financial policy such as Funeral Cover and Life Insurance.