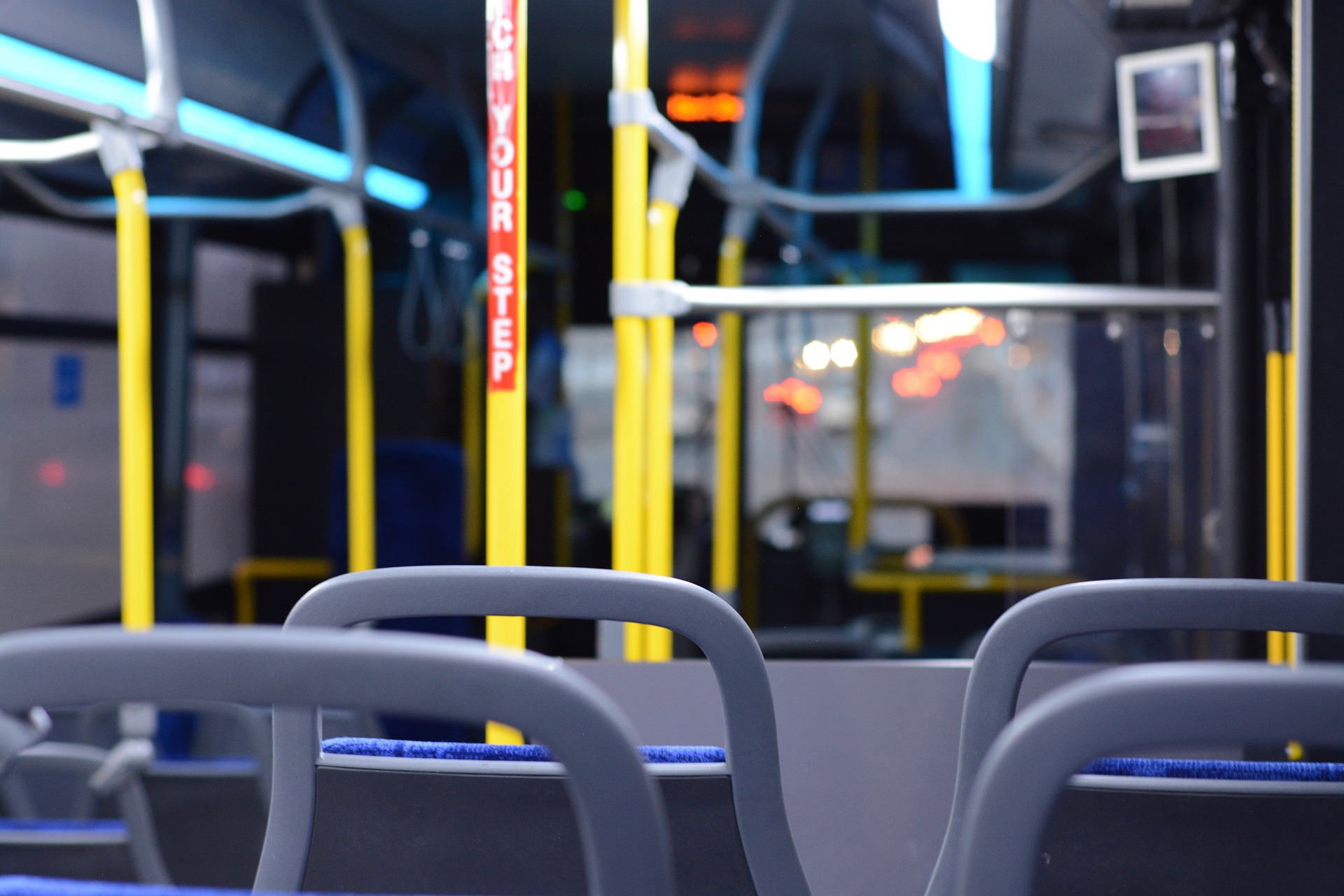 It has been said that transport is the heartbeat of South Africa's economic growth and social development. It is also clear that our Government has done a good job in the development of transport infrastructure, in certain regions – with the success of multibillion-Rand projects such as the Gautrain. However, is public transport in South Africa the way to go if you want to get from point A to B in good time?
An analysis of the public transport industry
The most commonly used modes of public transport currently in South Africa are minibuses, taxis, busses and commuter trains. Results from the 2014 General Household Survey show that 38.2% of the population uses a taxi to travel to work, school and health facilities. Busses are the second most popular mode of transport with 7.1% daily commuters while rail has 4.2% users. In a 2013 study that focused solely on the travelling habits of South Africans, Stats SA revealed that rural households have better access to public transport and reduced travel times.
There are numerous benefits to using public transport. According to street interviews conducted by BEATMagazineSA, 3 out of 10 commuters found public transport efficient, placing emphasis on the low fares they paid. They also said it was more affordable compared to using their own vehicle to travel.
Stats SA noted an increase in the number of commuters who use taxis from 59% in 2003 to 69% in 2013. Even though taxis are the preferred mode of transport as commuters find them more flexible and time saving than other forms of public transport, the study does highlight the dissatisfaction of those surveyed. Some of the issues brought up are the state of taxi rank facilities, the distance between the taxi rank and commuters' homes, and the level of crowding in taxis.
Research that was conducted by the South African National Taxi Council (SANTACO), confirmed that approximately 15 million people used taxis for daily transport. Sadly, it also shows that the taxi industry is plagued with safety issues including a track record of road accidents and poor driving. And because not everyone can travel with their own car, public transport remains the only choice available to a large section of the population.
When looking at all forms of public transport, general concerns call attention to the difficulty in getting to work or school on time, especially when commuters are in a hurry. Passengers may also find themselves spending a ridiculous amount of time sitting in a taxi waiting for it to get full, or standing on a platform waiting for a train that is late.
A 2015 report by Stats SA that looks into households' expenditure on public transport reveals the average amounts that households spend on public transport every month:
R254 on taxi fares;
R248 on train fares; and
R231 on bus fares.
This comparison shows that the most popular mode of public transport is also the most expensive.
So, is it better to travel with your own car?

Using your own car for travelling still comes with more advantages opposed to using public transport at present. Amongst other things, you are free to travel at your own pace – no waiting periods standing in queues. Owning a car is therefore much more convenient and can improve your quality of life.
However, the expenditures on private travel are significantly higher than that of public transport. The cost of fuel, maintenance and other car-related services could add up to an alarming amount. A recent study by Wesbank shows that with the high cost of fuel, running costs could be higher than the monthly instalment due.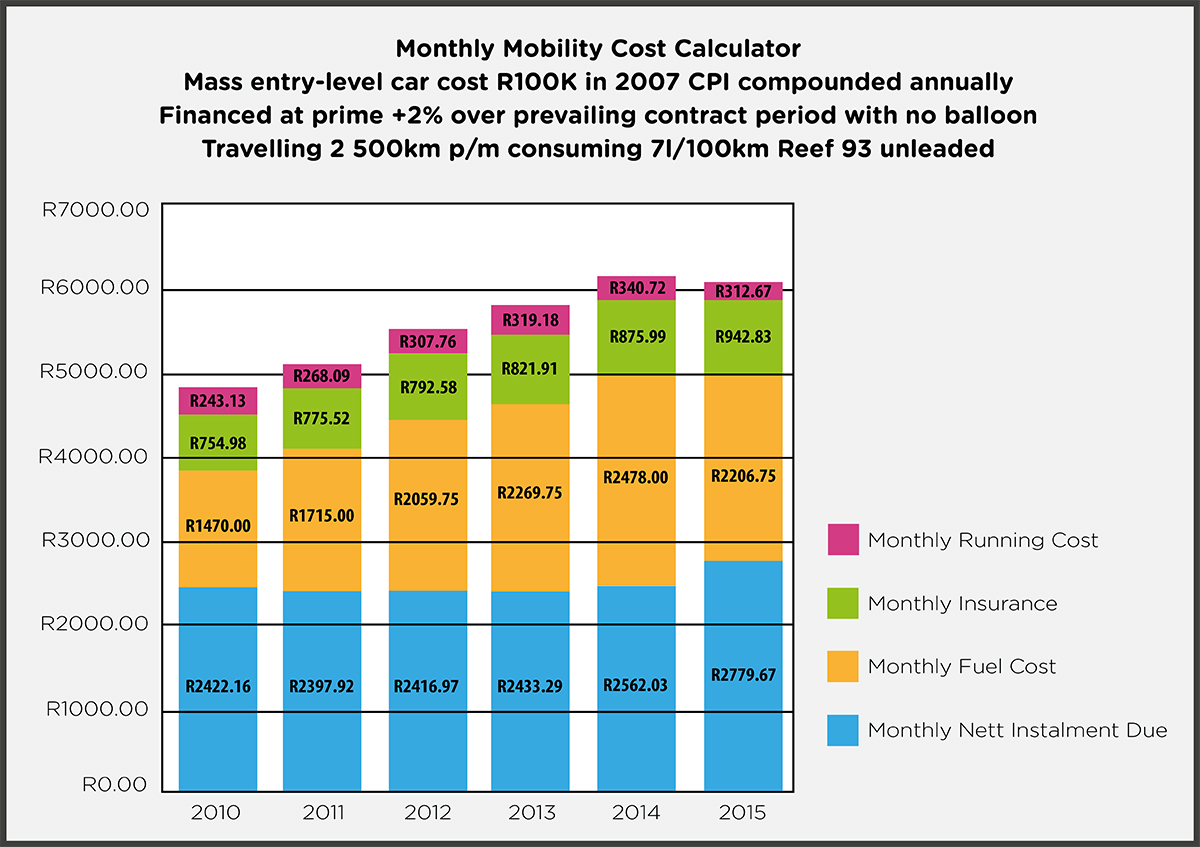 If we take a look at the statistics from 2015, we'll see that the monthly nett instalment due is R2 779.67 while the monthly fuel cost is R2 206.75, the monthly insurance cost is R942.83 and the monthly running cost is R312.67. That comes to a staggering total cost of R6 241.92 per month.
The increasing costs of keeping your car on the road, could be enough to have you consider public transport. In addition, travelling in private vehicles uses more energy and emits more pollution than public transport does.
Plus, if you travel with your own car, chances of you being involved in a car accident are incredibly high. Local and international statistical figures show that you have one of the highest chances of being involved in a car accident when driving on a South African road. This makes a comprehensive Car Insurance policy even more important. It is vital that your vehicle is covered in case of any unforeseen accidents or incidents that could require a claim.
How government aims to improve public transport facilities
The chief director of research at the Ministry of Transport, Themba Tenza, who represented the South African Minister of Transport, Dipuo Peters, at the global summit of the International Transport Forum in mid-May, said that South Africa was faced with three main challenges in reaching its goal of making transport accessible to all.
Tenza told the panel that the Government has a transport strategy and wants to focus on how technology can help decrease transport distances, like the distance between train stations. He also said Government was working on non-motorised transport systems and projects such as cycling for children.
He emphasised that the issue of transport accessibility should be an evidence-based approach and that the Department of Transport has devised a strategy that will help retain as much of what already exists, while adding value to it. "Money is unfortunately never enough, but we are making a lot of progress," the chief director said.
The Director of the Transport and Information and Communication Technologies (ICT) Global Practice at the World Bank, Jose Luis Irigoyen, who was also a delegate at the summit, said the financial viability of transport services is an important factor and should remain at the core of developmental goals.
Conclusion
While safe and reliable public transport hasn't been around for very long, it might be time to consider alternative transport options. Public transport could not only help you save while getting from point A to B but will also help reduce your carbon footprint. On the other hand, owning your own vehicle allows you to travel at your own pace which is much more convenient. Keep in mind, however, that owning a vehicle comes with its own set of costs. You can try to keep these costs as low as possible by comparing Car Insurance quotes to ensure that you're not paying more than you need to.