Deputy President Cyril Ramaphosa announced during an event to mark the 20th anniversary of the Democratic Nursing Organisation of South Africa (DENOSA) that more needs to be done to improve the current working hours and conditions of South Africa's nurses. How bad is the situation that nurses find themselves in and what does the deputy president have to say about the profession's current state?
DENOSA was originally formed in 1996 by former President Nelson Mandela, marking a significant turn towards improvement, equality and the unification of the country's nurses. Ramaphosa reminded those in attendance of the 20th anniversary celebrations, of the important role nurses have to play in the healthcare sector, and praised the country's nurses for the continued reduction in mother-to-child HIV transmission.
While large strides have been made to make the profession more inclusive, those in the nursing profession are still struggling. During proceedings, Ramaphosa stated that "we must find lasting solutions to safety risks' severe shortages of staff' long hours of work and low morale' which impact not only on our nurses' but also on the quality of care patients ultimately receive."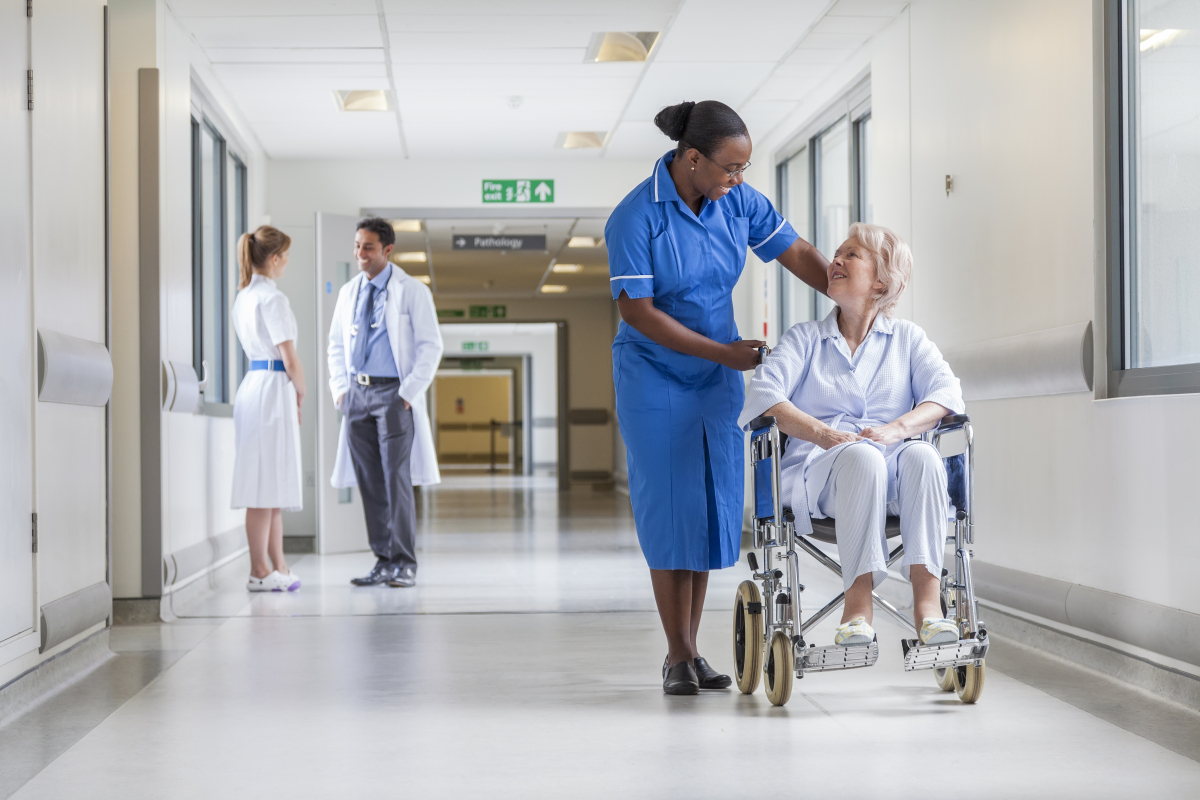 As of 2016, nurses account for the biggest part in the country's healthcare sector, but according to a report produced by the University of Witwatersrand in 2015, 60% of nurses reported feeling too tired at work, and 70% of the nurses reported they either work overtime or resort to moonlighting for agencies with short-term contracts because of the skills shortage in the healthcare sector.
The lack of budget provided by government and the long working hours continue to encourage students to not pursue a profession in nursing, or alternatively to find work overseas after graduating due to better salaries and working hours.
This has led to a shortage of nurses and an aging workforce unable to cope with the number of patients who need attending to. The nurses who are working are inevitably tired and may lack the capacity to treat patients properly due to insufficient training resources. This not only impacts the nurses and their wellbeing, but also how they deal with, and care for, patients.
While Ramaphosa's call to improve these conditions is welcomed, what steps need to be taken in order to do so? Apart from increasing the budget allocated to healthcare training and staff income, Abel Pienaar, professor of nursing at the North-West Universityand chairperson of the education committee of the South African Nursing Council (SANC), feels the casualisation of nurses is a problem that needs to be dealt with.
'Casualisation' refers to the employment of people on a short-term contract without the benefits and rights that come with a permanent contract. Many permanently employed nurses report to work for private agencies, or other healthcare providers, in order to increase income and provide services for those who are understaffed. This leads to extended working hours and the possibility that they are unable to provide an exemplary service to their patients due to fatigue. Pienaar advises that nurses' working hours be formalised and regulated, with moonlighting only approved if it will not affect the quality of the nurses' work during their normal working hours.
While nurses struggle with long hours and fatigue, being overtired can happen to all of us. Fatigue can drastically reduce your ability to work efficiently and perform your daily tasks. Ensure you're covered by Medical Aid so that if you feel run-down and need to seek medical care, you have the financial assistance to do so without the added stress of finding the funds upfront.