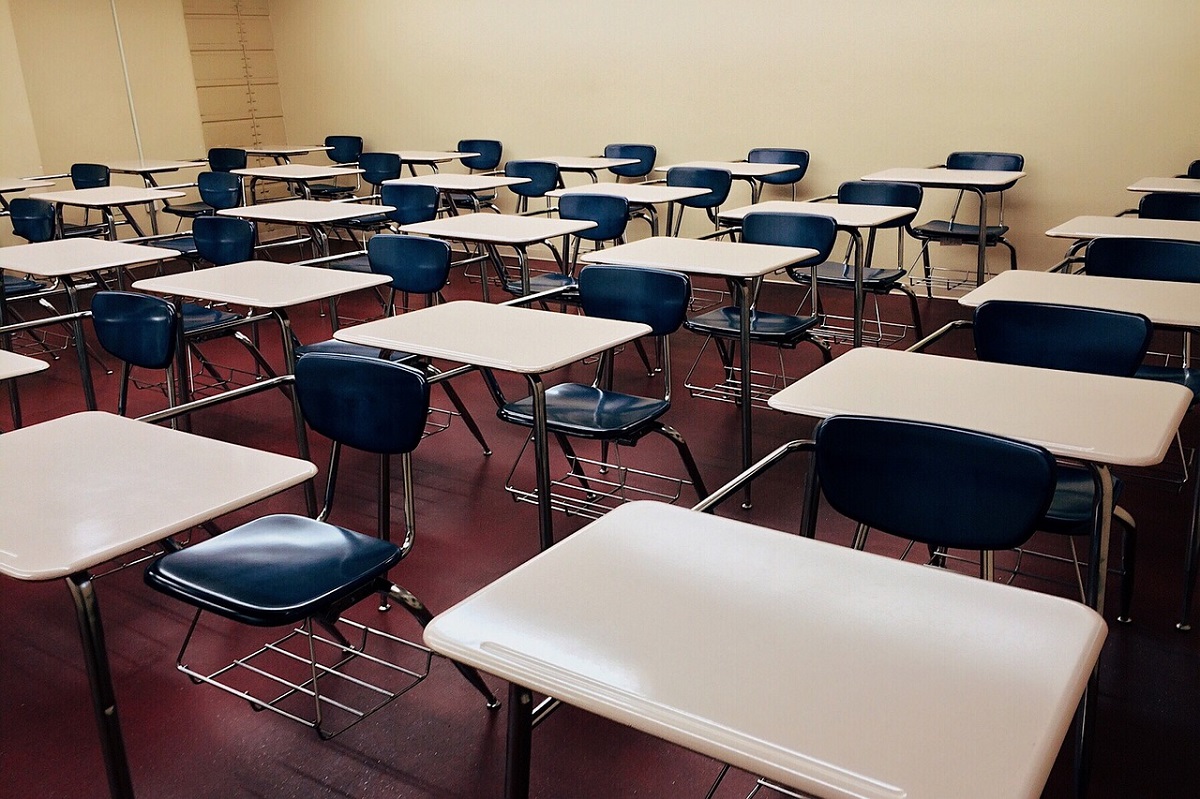 For pupils at South Africa's private schools, the reality of leaving with a diploma is less likely as the rising costs of education are forcing their parents to withdraw them from prestigious institutions and transfer them to public schools, a new report by Sunday Times (via Business Tech) uncovered. The figures, which are the most recent available, reveal that in 2017, two of the biggest private school chains, Curro and AdvTech, lost 3,881 pupils between them, while St. Stithians College lost 181 of its 2 595 students in the previous year.
"We couldn't afford it anymore. It was a difficult decision. You always fear for your children's welfare," commented a parent, whose eldest daughter is now being taught at home while the other has joined the government school system. The annual tuition for a matric pupil at their previous school were around R100 000, but, as the below table shows, parents can expect to fork out as much as a quarter million this year for private education.
Jon Patricios, chairman of the St. John's College council told the Sunday Times: "We can confirm that within the current economic climate, while the vast majority of parents pay their fees on time, a few families do find themselves under the pressure to meet their school fee commitments." It has come to light that parents collectively owe St. John's College about R700,000 in unpaid school fees.
By January this year, outstanding debts at Curro stood at R25.2 million, of which R7.5 million are overdue by more than two months. Most of these parents have made arrangements to pay off their debt, the schools said. To encourage enrolment, Curro will also consider offering school fee loans for selected learners in grades 9 and up, based on academic performance and the parents' credit score.
Most expensive private schools in SA
| | |
| --- | --- |
| School | Cost per year in 2018 |
| Michaelhouse, Balgowan | R265,680 |
| Hilton College, Hilton | R253,660 |
| St Andrew's College, Grahamstown | R252,990 |
| Roedean School, Johannesburg | R252,341 |
| Kearsney College, Botha's Hill | R242,220 |
| Bishops, Rondebosch | R240,380 |
| St Mary's School, Waverley | R234,540 |
| St Andrews School for Girls, Senderwood | R233,810 |
| St Stithians, Johannesburg | R232,640 |
| St Martin's School, Rosettenville | R232,120 |
| St Alban's College | R229,410 |
| St John's College | R227,815 |
| Kingswood College | R221,370 |
| Diocesan School for Girls, Grahamstown | R219,420 |
| St Mary's DSG, Pretoria | R209,675 |
| Somerset College | R208,515 |
| St Cyprian's | R204,000 |
| The Wykeham Collegiate | R196,600 |
| Treverton College | R191,840 |
| Herschel Girls' School | R190,150 |
Source: BusinessTech
How to afford your child's private schooling fees
If private education is the way you want to go, putting money aside is one of the best ways you will be able to put your child through school, the earlier you start, the better. If you set up a dedicated savings account or invest in a unit trust fund after your child is born, it might take up to five years
before you'll need to start paying the bills, or around eleven years if you decide to enrol your child in a private school after their primary education. During this period, your savings will have enough time to earn compound interest and multiply the value of the amount. Simply put, you'll receive more money than you had initially put away.
Another savings vehicle to consider is Life Insurance. When signing up, you can make specific provisions in the policy to make sure it gets used for the child's educational purposes should you and your spouse no longer be able to provide financial support as a result of death, illness or injury. If you've listed your spouse as beneficiary, he or she will receive the pay-out. If your child is the sole beneficiary, the payout will be made directly to the specific education institution, proof of the actual expenses must be submitted, and the insurance company can set a maximum limit on the pay-out.
Disclaimer: Fees quoted were correct at the time of publication. This article is for informational purposes only and should not be construed as financial advice.