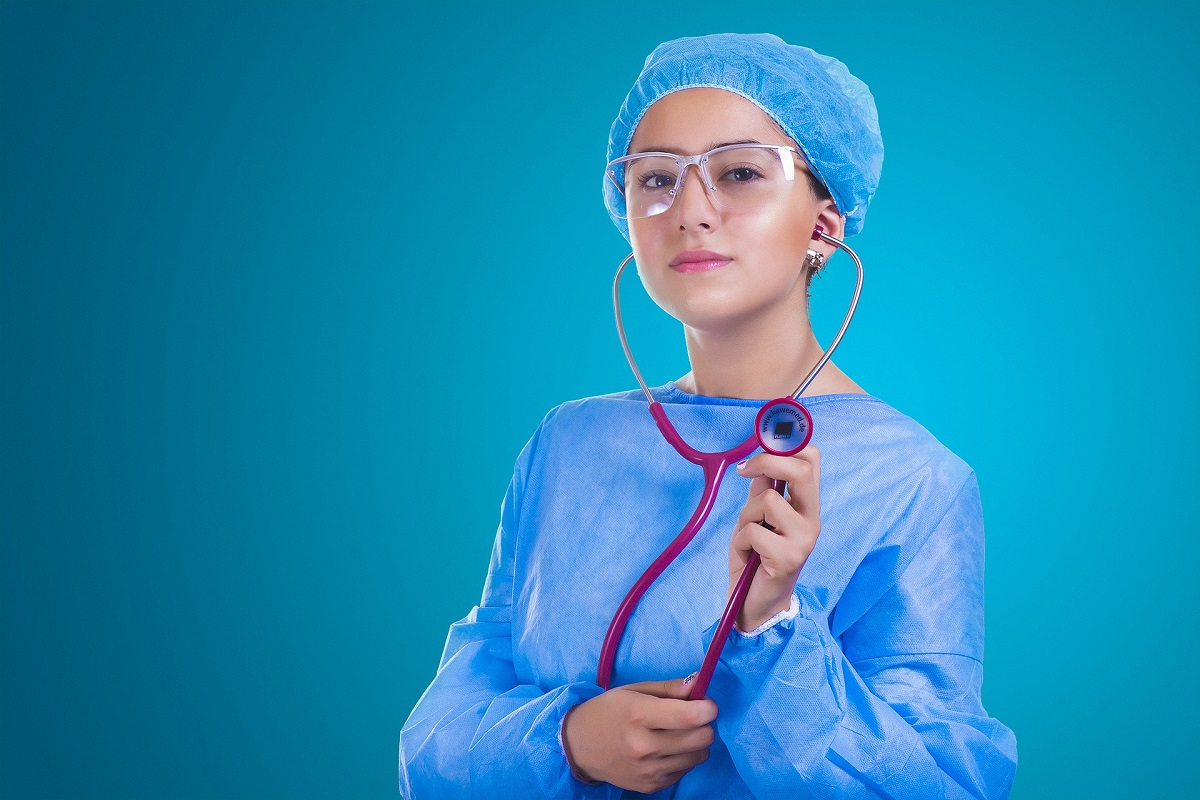 If you want nothing less than the best doctors, clinicians, surgeons, nurses and other healthcare professionals on your side, you may not want to look further than Discovery Health's third Patient Survey Score (PaSS). The survey, in which patients ranked South Africa's top twenty hospitals according to their experience, could be a valuable resource for finding high-quality care.
The survey results were categorised into "large hospitals", "medium-sized hospitals" and "small hospitals". In the 2015 survey, nine of the top twenty hospitals were in the Western Cape, five in KwaZulu-Natal, two in the Free State, two in Gauteng, one in Mpumalanga and one in the North West. In the 2016 survey, released in July this year, the Western Cape delivered eight hospitals, Gauteng four, KwaZulu-Natal three, Mpumalanga and Free State two each, and North West one.
On a national scale, Cormed Clinic, Ethekwini Hospital and Heart Centre, and Gateway Private Hospital rounded out the top three hospitals. Ethekwini Hospital and Heart Centre also made an appearance on the list for a third straight year, as did Hillcrest Private Hospital, Lowveld Hospital, Mediclinic Milnerton, Mediclinic Panorama, Mediclinic Stellenbosch, Midvaal Private Hospital, Wilmed Park Private Hospital, and Zuid-Afrikaans Hospital.
The full results of the latest survey are shown in the infographic below.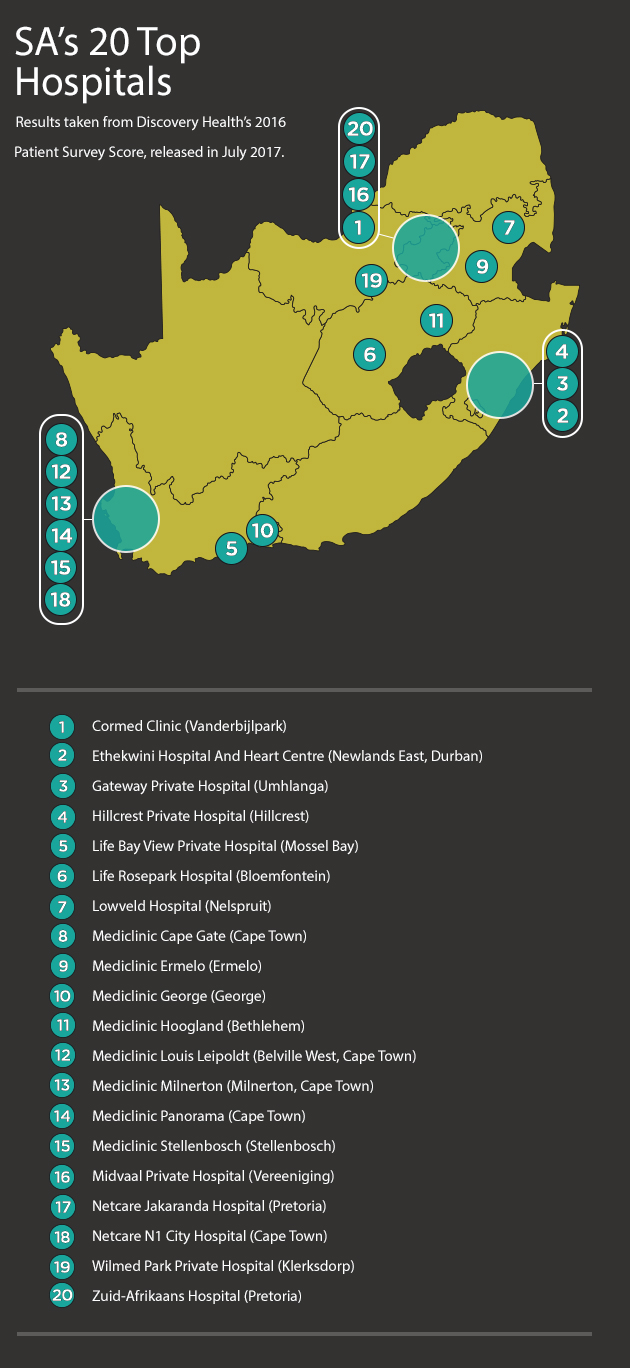 Adult members of Discovery Health were asked to review their experience at private healthcare providers after they were discharged and 136 hospitals were ranked in the latest survey.
Several factors were considered in the questions, including the nature of the illness, the age and gender of the patient, how well pain was managed, the preparation of post-discharge care and how respectful and comprehensible communication from the respective healthcare providers were.
According to Dr Roshini Moodley Naidoo, head of quality care at Discovery Health, the objective of this survey is not to criticise, but to enable healthcare providers to enhance their service delivery. "Healthcare systems that value and enable best quality of care are known to reduce unnecessary costs and offer improved health outcomes for patients. Our measurement of quality of care, the public reporting thereof, and the improvement strategies that healthcare providers implement, hold the potential to improve healthcare delivery," she commented.
Consumers are reminded that if they belong to a Medical Aid scheme or a Hospital Plan, they will have access to the services of these top private hospitals, GPs or specialists (depending on the network of hospitals their Medical Aid makes provision for). Members of Discovery Health can check private hospitals' scores on Discovery's website and compare hospitals online. For non-members, the survey results listed above could also be helpful as it allows them to make an informed decision when choosing a healthcare provider.
DISCLAIMER: The opinions expressed in this article are those of the individuals quoted and do not necessarily represent the views of Hippo.co.za and its affiliates. This article is for informational purposes and should not be construed as medical advice.