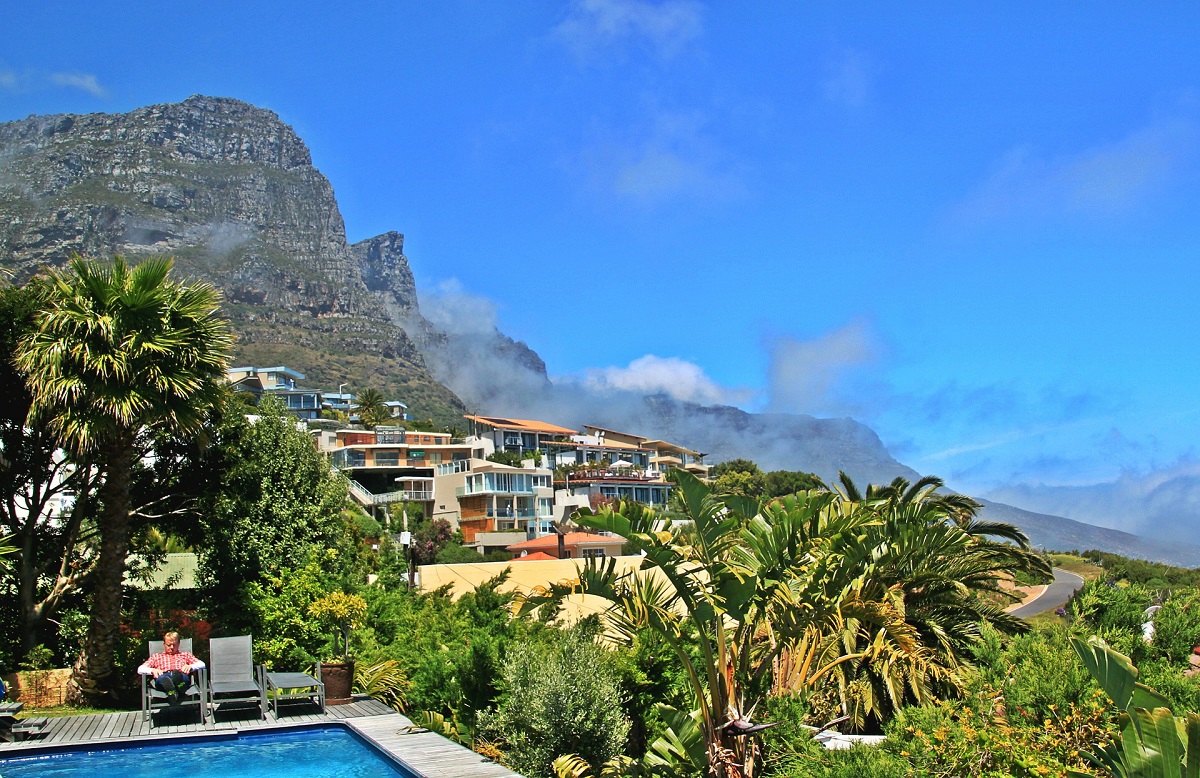 With a backdrop of granite cliffs that are as striking as the views of the Atlantic Ocean, there's no question that Camps Bay is one of the most beautiful suburbs in the world. But, it also happens to be the priciest in the country, according to the latest data from the New World Wealth.
The wealth intelligence company traced 2 300 South African homes that are worth more than R20 million as of December 2015. Cape Town has the biggest slice of the luxury property pie with 880 homes, while Johannesburg boasts 550 homes in the R20 million range.
When looking at residential areas, Camps Bay takes the lead with 170 dwellings priced at a minimum of R20 million. Plettenberg Bay, another seaside community in the Western Cape, is not far behind with 120 properties in the R20 million price bracket. Camps Bay's neighbouring suburb, Clifton is the location of 110 luxury homes that cost more, making it the third most expensive market in the country.
Cape Town's geographical beauty has established it as a desirable location for real estate buyers in South Africa, so it's no surprise to see Camps Bay and Clifton topping the list. Architecturally characterised by flat rooflines, huge expanses of glass and landscaped yards, these two suburbs offer lifestyle benefits most people can only dream of. Apart from having long sandy beaches virtually at their residents' doorsteps, they are in close proximity of the city centre, including tourist hotspot V&A Waterfront.
The study yields even more fascinating results when breaking the property costs down to square metres. In Cape Town, a street named Dock Road near the V&A Waterfront, charges R108 000 per square metre. Clifton is the only other area in Cape Town where the cost per square metre reaches prices this high - Ridge Road charges R90 000 per square metre, Nettleton Road at R85 000, Kloof Road at R82 000, and Victoria Road at R77 000.
Sandhurst, Bryanston, Hyde Park and Houghton represent Gauteng's millionaire's row. Sandhurst has the highest concentration of luxury mansions with 110 homes valued at R20 million and over. However, Melrose Arch in Sandton charges the most per square metre at R35 000.
Data was compiled using sales figures in each of the most exclusive areas' transfer guides, housing associations and aggregators. New World Wealth also looked at the asking prices in each suburb from major real estate agency websites and interviewed local property agents and wealth managers.
In case you're wondering if you'll be able to afford to live in these suburbs, here is a summary of a report by Lightstone Property. This study estimates that an upscale beach property in Llandudno selling for R11 700 000 would require a monthly salary of R389 400. You will need to earn at least R239 600 per month to nab an address worth R7 200 000 on the coastal estate of Zimbali. And, a house in De Zalze Golf Estate Stellenbosch with a price tag of R8 350 000 would require a monthly salary of R277 900, which should be able to cover expenses such as mortgage payments, municipality bills and Household Insurance.
Even though most people will never call these exclusive settings their home, the data from New World Wealth indicates, nonetheless, that the high-class property market is faring well despite the economic downturn.