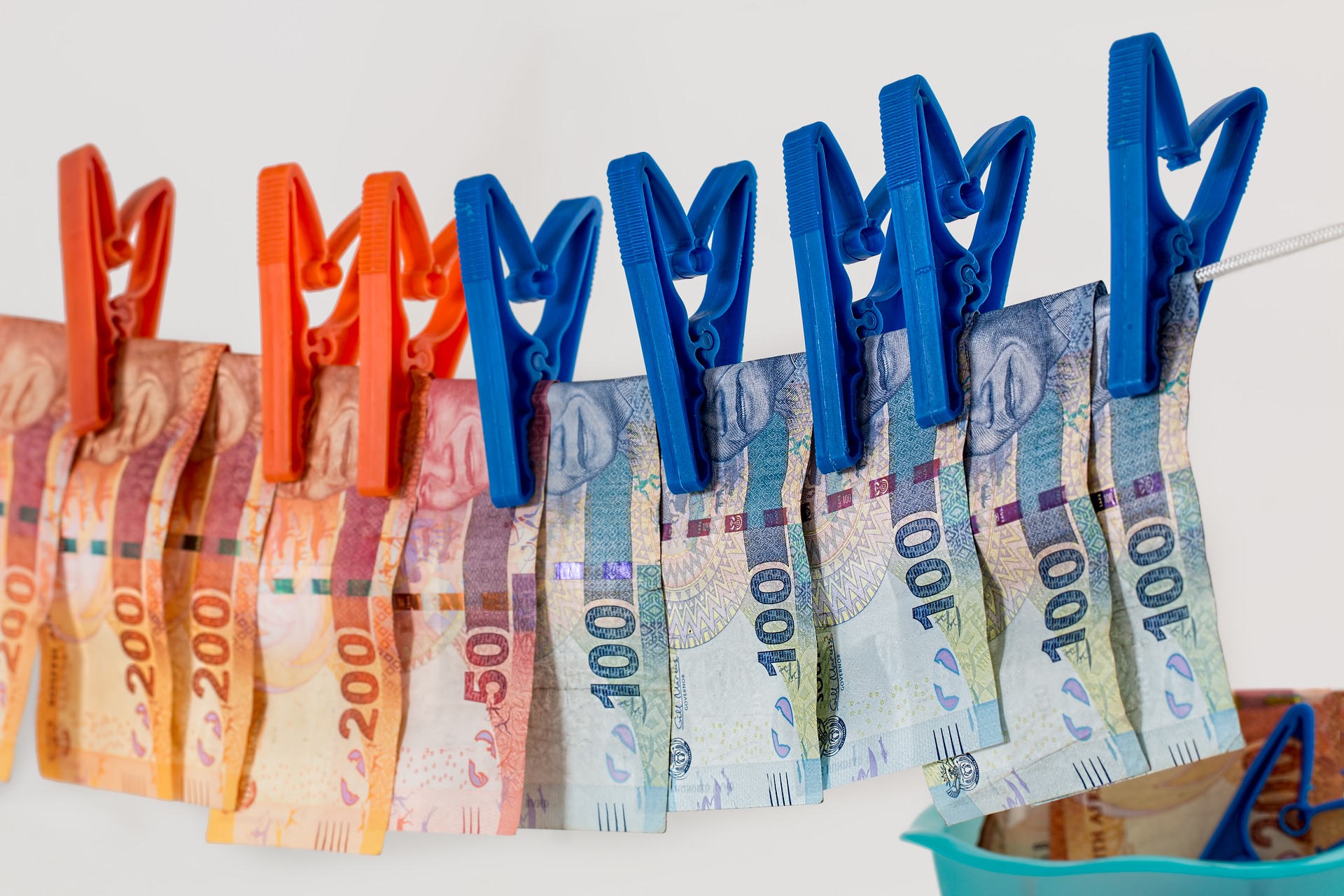 The latest South African Customer Satisfaction Index (SAcsi) for the local banking industry which was released at the end of April 2017 revealed the top 3 South African banks with regards to customer service. The research conducted by Consulta, an independent research company, indicated that South African bank customers were most pleased with Capitec, in spite of its score dropping for the first time in four years.
The SAcsi Benchmark for Retail Banks, which is now in its 5th year, offers unbiased insights into South Africa's retail banking industry by combining a customer expectations index, perceived quality index and a perceived value index to obtain an overall score out of 100.
The top 3 banks
Capitec was announced as the best bank in SA after achieving the highest general customer satisfaction score compared to SA's other banks. FNB came in second and Nedbank took the third position. The below graph shows the top five retail banks included in the industry index.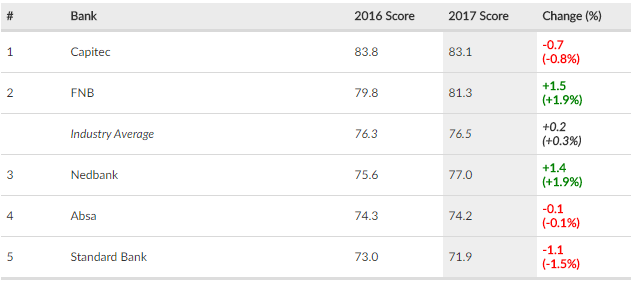 Source: BusinessTech
The SAcsi Benchmark for Retail Banks is one of the biggest of all SAcsi industries included with 17 483 banking customers randomly selected to take part in this latest survey. "In the banking industry, we have empirical evidence that customer experience drives customer satisfaction rather than product innovation. Thanks to the ease of banking and simplicity of services, Capitec and FNB both performed strongly in this area," Consulta CEO, Professor Adré Schreuder said.
"FNB showed the highest improvement and is now within reach of Capitec, with Nedbank still in the race. The intensity in competing for customers' hearts and minds is fierce since only two banks have managed to improve their scores this year, namely FNB and Nedbank. Absa showed resilience in maintaining its score at the same level as 2015", he added.
A very common metric for banks is the net promoter score (NPS), which measures the probability that customers would recommend a bank to people they know compared to customers who would actively not support a relationship with a bank.
Capitec had the best NPS of 53%, which exceeds the industry average of 25% by 28%. The bank with the second highest NPS was FNB and in third place was Nedbank with a score of 26%. FNB and Nedbank were the only two banks with an increased NPS in this latest survey.
Not only does Capitec Bank have the most satisfied customers, but it is also currently South Africa's single largest provider of personal loans, with the largest Personal Loan book among South African banks, as per all the banks' last reporting dates, according to a Moneyweb report.
According to Consulta, the latest 2016/2017 benchmark also showed that overall customer industry loyalty has decreased in the last three years from 71.3 in 2014/15 to 70.2 in 2015/16 to 68.7 in the latest 2016/17 benchmark. The group pointed out that despite this, Capitec has enjoyed gradually increasing customer loyalty while FNB has recuperated from 2015's downturn. FNB and Capitec have the most loyal customers, having both obtained a score of 75.3 in this survey. The results showed that Standard Bank had the least loyal customers, with a score of 63.1.
"Low loyalty scores should be an area of great concern, particularly as brands such as FNB and Capitec market themselves on the ease of switching to their banks," Consulta's Professor Adré Schreuder further commented on the survey's results.