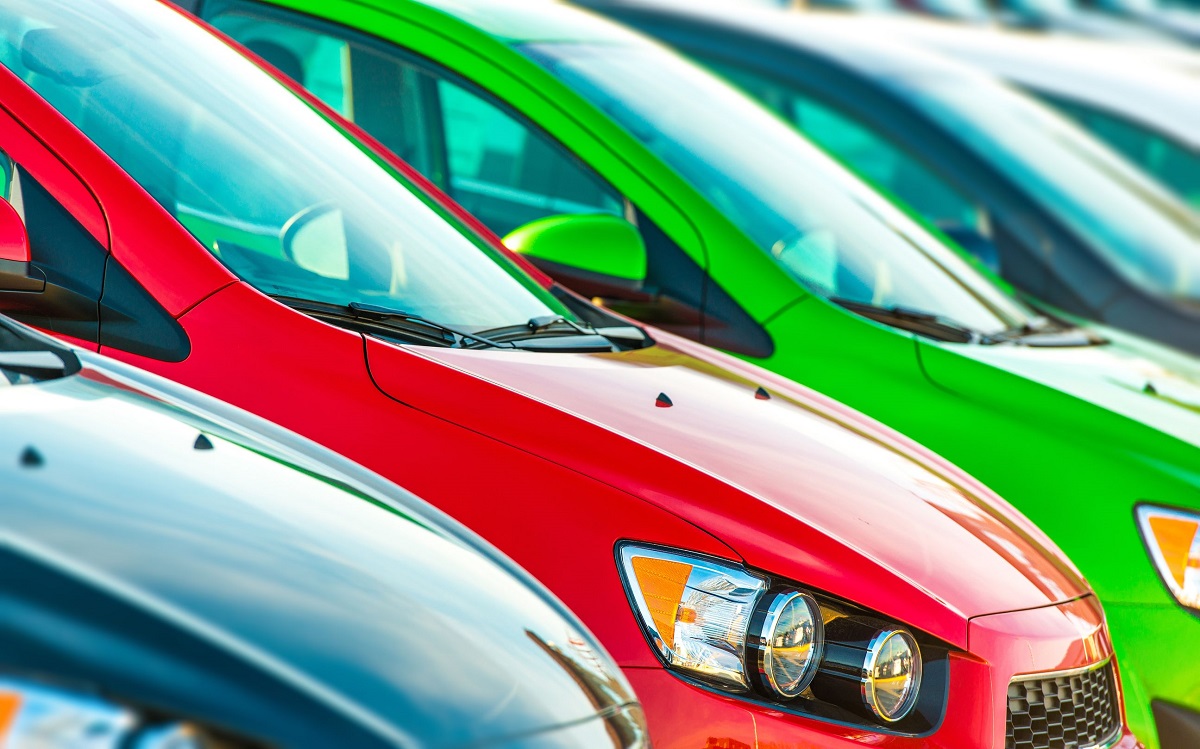 TransUnion's Vehicle Price Index (VPI) picked up a slight increase in the prices of second-hand cars in South Africa, although the used-car market still attracts significant interest from vehicle buyers due to affordable, reliable and reasonably young bargains and the likelihood of lower Car Insurance.
The VPI is compiled from monthly sales returns from thousands of dealers throughout the country. For the third quarter of 2017, it found that 39,378 new cars and 96,575 used-cars were purchased with a loan. This despite the fact that figures show the cost of new vehicles has dipped below inflation for the first time since Q3 of 2013.
But, the outlook for new car sales is positive. "Manufacturers and dealers go out of their way to tempt buyers by offering discounts, preferential interest rates and trade assistance," said Transunion. The credit reporting agency believe that sudden low inflation and interest rates are likely to have been the main factors behind the improvement in price trends.
It was observed that the used-car price increase happened at a faster rate than that of new cars between Q3 2016 and Q3 2017. According to Q3 figures, the new vehicle VPI plunged from 9.9% to 3.1%, the lowest such percentage since 2013. The price increases on used cars increased from 2.8% to 3.6%, reaching a peak that was not observed since 2012.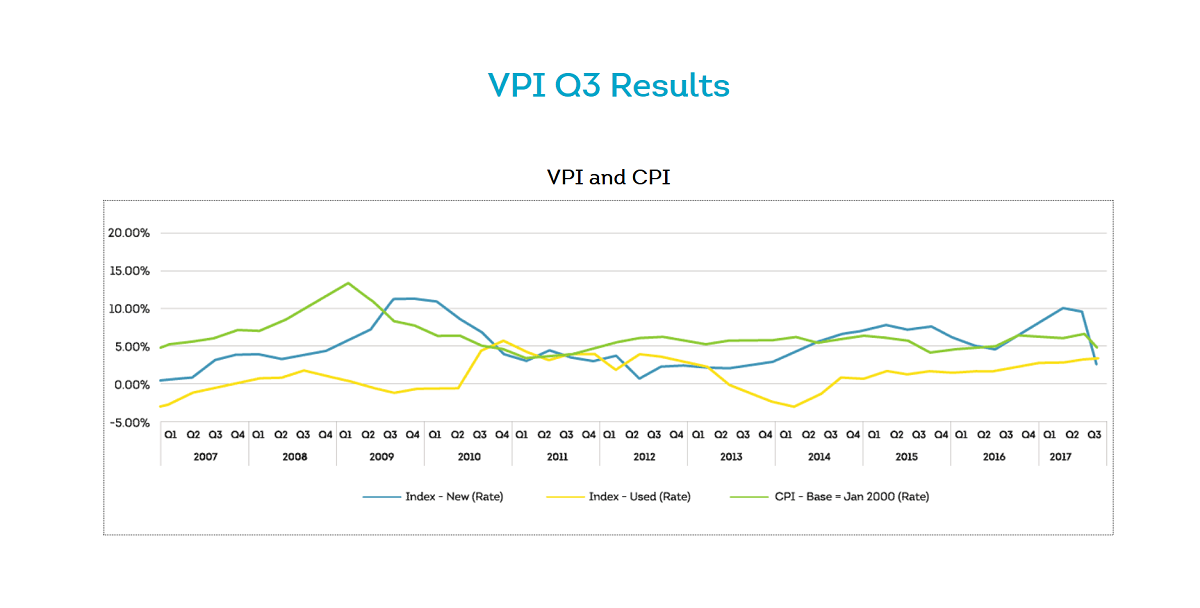 Image source: https://www.transunioninsights.co.za/VPI/
Derick de Vries, CEO, Auto Information Solutions at TransUnion analysed the results: "Used cars have been performing well for the last few years, and as a result, less people have been opting for new vehicles. Less new vehicle purchases mean less vehicles to resell to dealers, a dwindling availability of quality used cars, and that dealers can thus charge more for them."
Despite the challenging conditions in the car market, TransUnion is optimistic about the future of both new and used-car sales. In the previous quarter, total credit agreements have risen by 9%, showing only a marginal difference between volumes for new and used vehicles at 8% and 9% respectively. TransUnion forecasts that used car dealerships will continue to be the destination of choice for consumers well into 2018.
Disclaimer:
This article has been provided for informational purposes only.