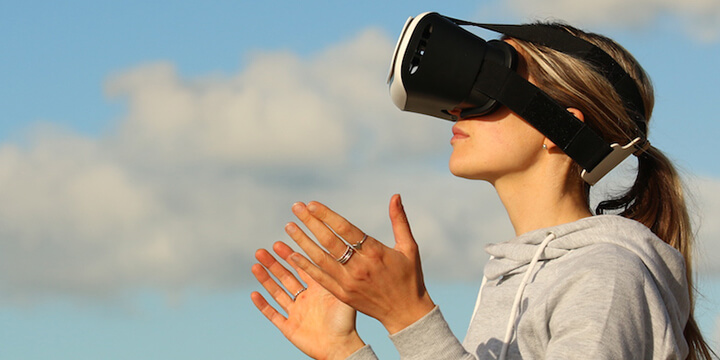 Virtual reality (VR) has been around for some time now and is yet to make the massive impact on business and procedures many expected it to do. However, one company is looking to fully make use of this amazing technology and give customers a real-world experience like no other.
If they succeed, they could become a pioneering company that pushes virtual reality beyond just being a fun experience to an actual tool that we can use in our everyday lives.
Is there still a place for VR in our time?
Amadeus IT Group believes VR still has major potential for real-world applications, and their latest project is bringing back the excitement of using this technology. The international technology development company has revealed their VR travel booking experience to the world.
In this short YouTube clip, you can see someone book all the details of their next trip, from their holiday destination to their airline seat to their rental car, all using VR. They then pay using their credit card just like they would normally do when booking a holiday online.
How will this change online travel booking services in the future?
The changes are yet to be seen as the technology is still only in a concept and development phase. However, once it's launched and implemented, it could completely change how people book holidays online by seeing exactly what they're paying for, empowering them with knowledge.
Imagine being able to view your destination as if you were really there, see what your in-flight meals will look like, and get all the info you'd need on check-in procedures, eliminating all the stress of the unknown. It could also help you more easily compare flights, travel packages, accommodation, and car rentals.
Amadeus IT Group has yet to reveal a release date for when their VR travel technology will be unveiled and available for use by travel agencies and travel booking companies, but we're sure it can't be too far in the future.
What other industries can use VR?
The travel industry isn't the only one looking to incorporate VR into real-world applications. In fact, some, such as the real estate industry, have been using it for years already. Prospective home buyers can use VR to take 3D walk-throughs of houses they're interested in without ever having to visit the property before buying.
Hippo.co.za is truly excited for this technology to become part of our lives and we can't wait to see what unfolds in the future. Will you use this technology if you can?
Sources: YouTube
Prices quoted are correct at the time of publishing this article. The information in this article is provided for informational purposes only and should not be construed as financial, legal, or medical advice.