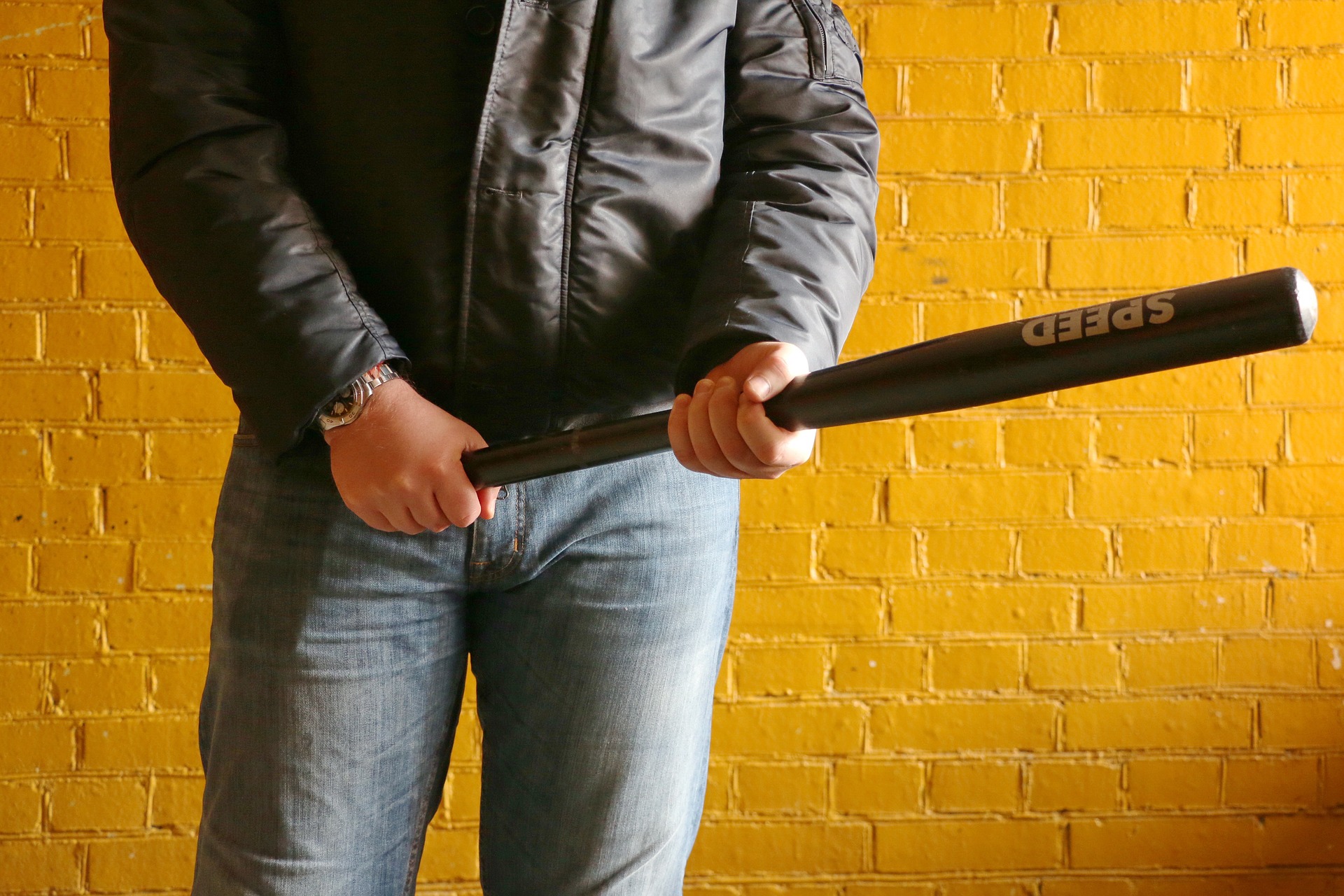 The South African Police Service (SAPS) recently released its crime statistics for 2017, showing the worst affected areas from burglaries and robberies in the country. While criminal trespassing and theft are similar in nature, what differentiates burglaries and robberies is the presence of the victim. Burglaries occur when a victim is not at home, or not directly targeted as a criminal trespasses with the objective to steal, and robberies are identified by the theft taking place while the victims are present. According to a BusinessTech report, the crime statistics show that although burglaries at residential premises decreased, house robberies went up by 7.3%.
According to the report, whilst burglaries show a decrease year on year, they still greatly exceed robberies in South Africa in number. After general theft and drug-related crime, burglaries are the biggest crime category in the country. Incidents recorded at the approximately 1 140 police stations around the country reached 246 654 cases of home burglaries between April 2016 and March 2017. The SAPS recorded 22 343 house robberies over the same period.
Burglary at residential premises
With 25.6% of the home burglaries recorded in Gauteng, the province accounts for most of the crime in this category nationally. This is not shocking considering the fact that it is the most populous province in the country. This is also the case with the Northern Cape, which has the lowest number of people in the country, and thus has the least number of reported crimes (2.5%).
However, there are also other provinces represented in the 'worst 10' list, with Witbank in Mpumalanga having recorded the most cases of burglaries, followed by Honeydew, and Plessislaer in KZN.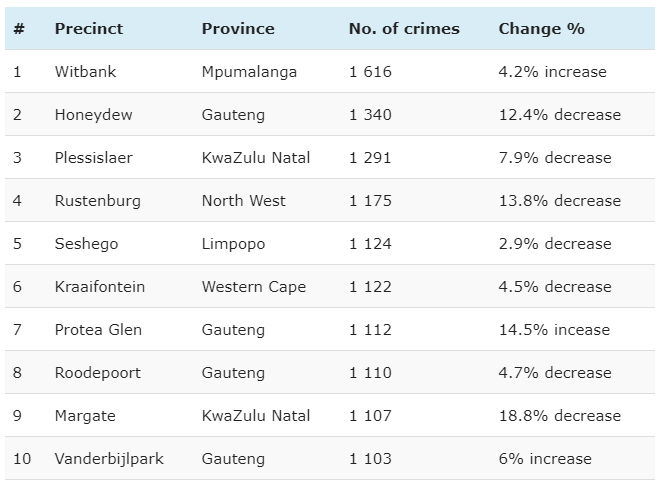 Source: The South African
Robbery at residential premises
Gauteng also had the highest number of home robberies (38.8%), with its areas taking up most of the places in the 'worst 10' list. Honeydew is the worst affected area by home robberies in the country.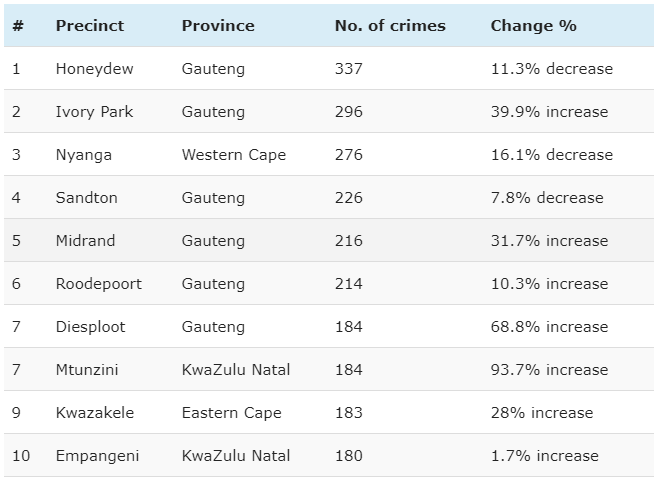 Source: The South African
If you reside in any of these listed areas, it is suggested that you review your Household Insurance policy, to ensure that you are adequately covered, and that your security measures are in line with those stated in your policy document.