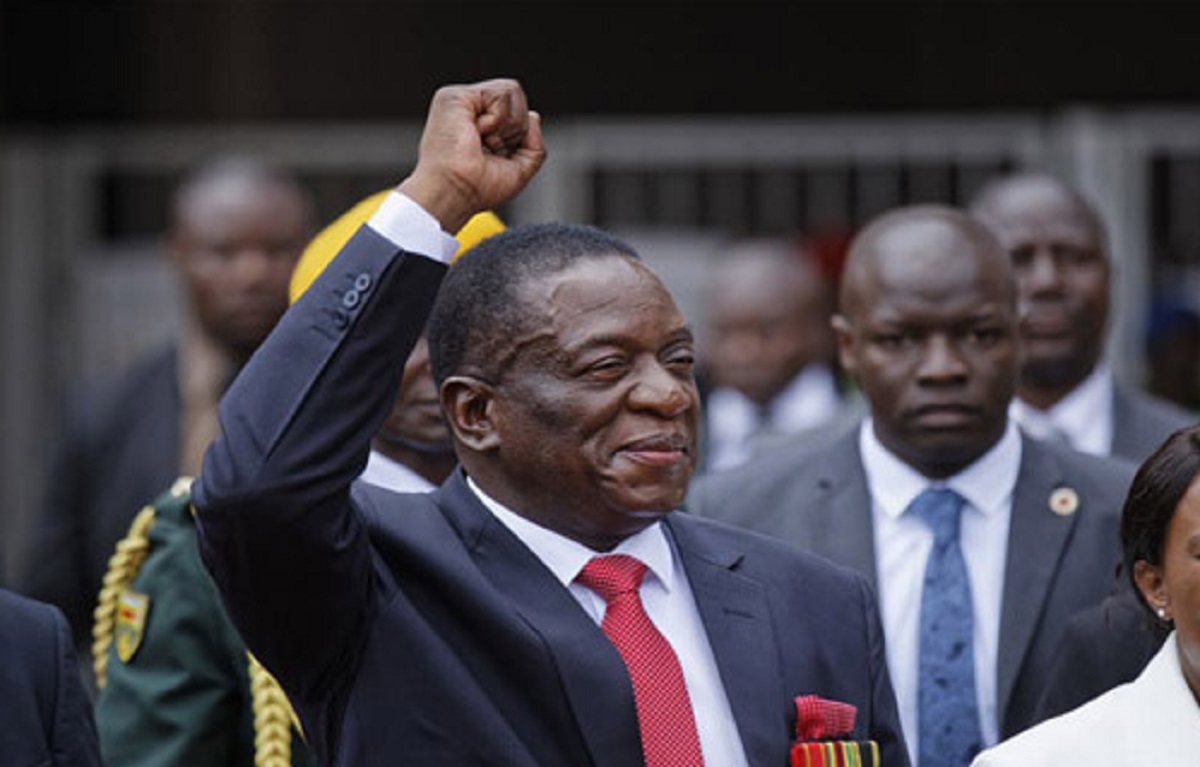 Emmerson Mnangagwa, who became acting ruler of Zimbabwe after Robert Mugabe stepped down earlier this year, outpolled Nelson Chamisa in the first post-Mugabe presidential election results released Friday, 3 August 2018.
Although 23 candidates contended for the leadership, the election ultimately boiled down to a tight race between two candidates. Mnangagwa of Zanu-PF led by 2.46 million ballots or 50.8% of the votes in the final count while Movement for Democratic Change-Alliance leader Chamisa's tally came in at 2.14 million votes of 44.3% of the total, according to The Citizen.
Mnangagwa returned to Zimbabwe late last year after going into a brief exile in South Africa. Despite being a trusted lieutenant of Robert Mugabe, he was favoured by the Zimbabwean military to take power from the 94-year-old autocrat whom they forcibly removed from office. Mugabe has since become the first recipient of a government-funded retirement package for former leaders. The benefits include a R13 million bonus, a residence, a car fleet, a private jet, and Medical Aid.
The new president tweeted his gratitude for the support he's received and encouraged nation building. "Though we may have been divided at the polls, we are united in our dreams," he wrote. "This is a new beginning. Let us join hands, in peace, unity & love, & together build a new Zimbabwe for all! (sic)"
During the 37 years under the Mugabe dynasty, the country experienced maladministration, corrupt politics, crippling food production, a near non-existent currency and U.S sanctions. It's now up to Mnangagwa to bring about changes that will jump start the struggling Zimbabwean economy.
The outcome of the election, however, has laid bare deep divisions within the country that is already fractured. Before the election results were announced, the campaign had been marked by tense violent altercations between opposition protesters and security forces, leaving six people dead and multiple injured.
The opposition immediately filed a legal challenge against the election results, claiming they were manipulated. "As far as we are concerned this presidential result is fraudulent, illegal, illegitimate, and characterized by serious credibility gaps and some serious legitimacy issues that we feel must be raised," Chamisa said at a news briefing.
The MDC-Alliance said it had collected enough evidence to dispute electoral outcomes in 20 constituencies. The party has not given a date when the legal case will be lodged in court, which could delay Mnangagwa's inauguration.
President Cyril Ramaphosa congratulated Mnangagwa and the people of Zimbabwe on the election. "President Ramaphosa has appealed to all political leaders and the people of Zimbabwe to accept the outcome of the election and should they have challenges, they must follow legal remedies provided for in the Constitution and electoral law", the Presidency said in a statement.
South Africa and Zimbabwe have a long-standing trade relationship, and as recently as 2017, signed a strategic agreement and memoranda of understanding with the country with the intention to strengthen bilateral relations between them.
South Africa exports goods, such as maize, and services, like supermarket chains, to Zimbabwe. Should hostilities in Zimbabwe's political arena escalate further, there could be restriction of movement and border closures. This could have an impact on cross border trade between the two countries.
With both The African Union and the Southern African Development Community stating they won't recognise a government that has been overthrown by the military, Zimbabwe's economy and its future growth are extremely vulnerable. So, what is bad news for them, is also bad news for South Africa, according to The South African.
But, it's not all negative. Some analysts believe that Mnangagwa's rise to power and a more stable government can inject more certainty into the financial markets in the long term. South African economist Mike Schussler said a new regime had the potential to boost the economy's future performance. "If this coup in time brings back economic growth for Zimbabwe, it would greatly help the region. When a country's neighbours get richer, that country often will feel the impact of that."
Disclaimer: This article is for informational purposes only and does not reflect the view of Hippo.co.za or its affiliates.