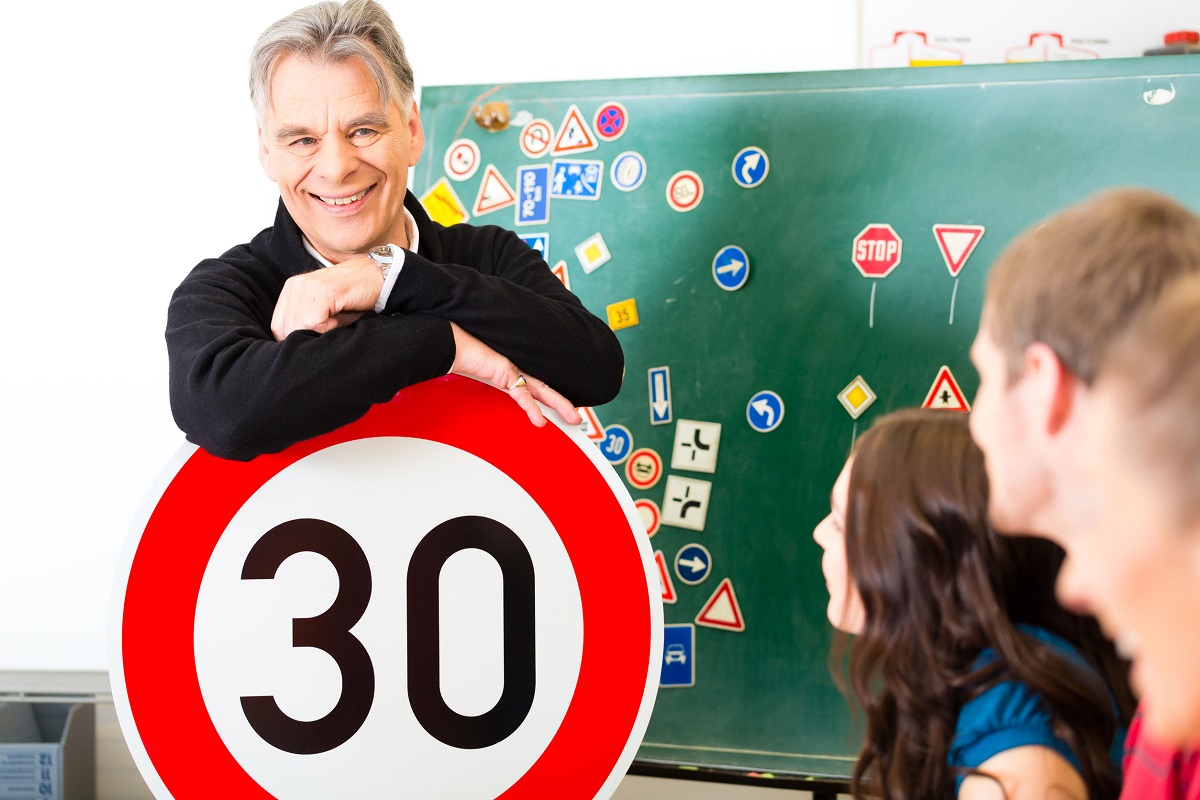 High school pupils will soon be adding a new subject to their timetable that would have them learn how to drive a vehicle and get a good working knowledge of the rules of the road. This is the result of a partnership between the Road Traffic Infringement Agency (RTIA) and the Department of Basic Education, aimed at giving students a head start on their driving abilities, Business Tech reports.
The initiative was announced by Transport Minister Dipuo Peters at Soshanguve East Secondary School in January. Explaining what the Graduated Driving Licence framework entails, Peters said: "The Road Traffic Infringement Agency is planning to implement the provision of a driving simulator programme in order to ensure that learner drivers are given the opportunity to develop and enhance their skills to become confident and safe drivers."
Peters revealed that this was part of the government's plan to make the country's roads safer. To assist pupils in preparing for South Africa's roads, which are some of the most dangerous in the world, the department will ensure that road safety education starts at an early age and that the risk of an accident is reduced when pupils obtain their licenses for the first time. A few weeks before the briefing at Soshanguve East Secondary School, Peters issued a statement to the media on the festive season death toll, which stood at 845, a 17% increase from the previous year's figure.
The syllabus will consist of a driving simulator programme to help scale up the driving abilities of pupils. These simulators are equipped with actual vehicle parts such as steering wheel, seat belt, indicators and gearbox. When practicing, learner drivers will engage in a real driving experience where they will have to manoeuvre the car and avoid road hazards.
"We also have a partnership with the Department of Basic Education to ensure the inclusion of road safety in the curriculum and the training of teachers. This essentially entails different aspects of road safety awareness which are intended to adequately skill new drivers," Peters announced.
Drivers under the age of 25 years are more likely to be involved in a car accident due to their lack of driving experience. And, their higher risk profile is one of the reasons they pay a higher premium for Car insurance.
But, studies have also suggested that teenage drivers exposed to graduated driving practices are less at risk of crashing as driving at a young age may make them better drivers. And, insurers tend to favour drivers with a good driving record and may even reward them with more affordable Car Insurance cover.
Peters' announcement was met with a nod of approval from Justice Project South Africa. The organisation's chairman Howard Dembowsky was quoted as saying: "On the face of it, the idea is good, since it would introduce a formalised driver skills training regime into the education system and, provided that those doing the teaching are properly qualified and skilled driving instructors, this can only be hailed as a positive step in the right direction."
It is expected that this addition to the high school curriculum will begin rolling out during the 2017/18 financial year.