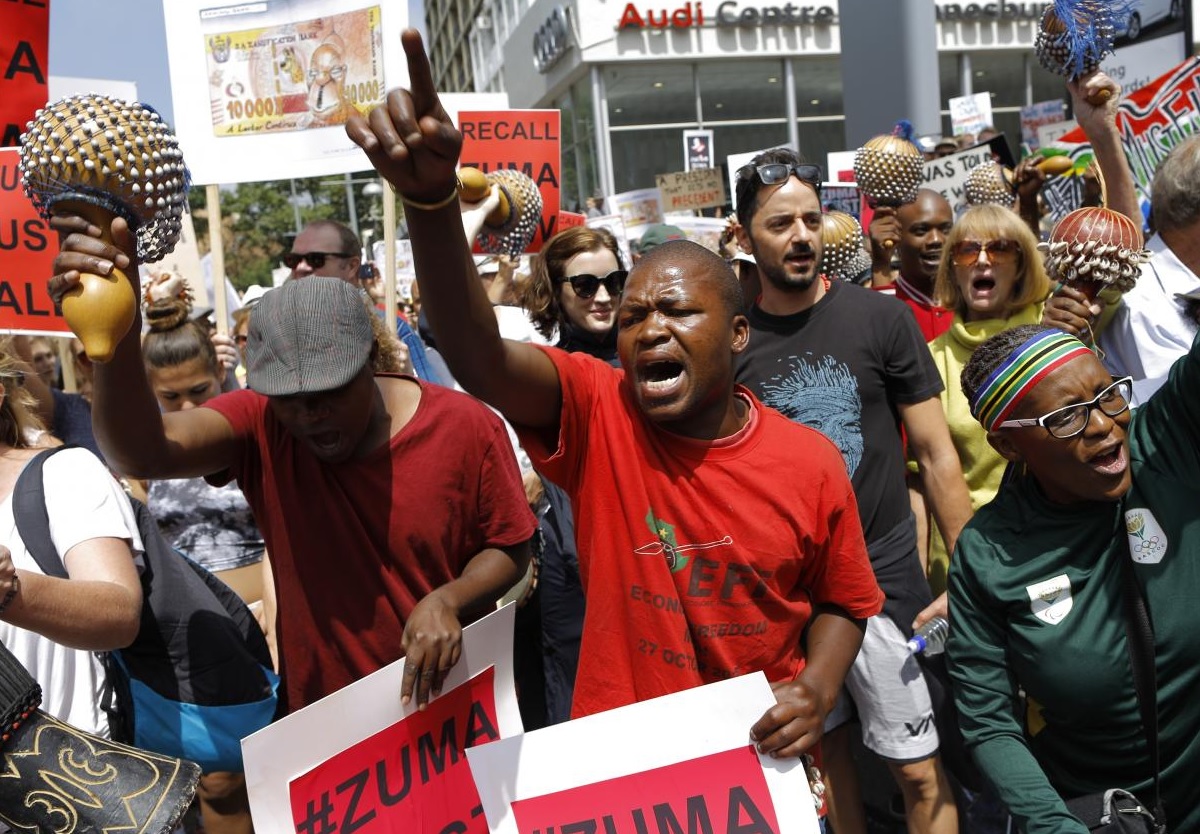 On Friday, 7 April 2017 South Africans across the country took to the streets to protest against President Jacob Zuma's position in office, and his midnight cabinet reshuffle. The latest reshuffle evoked a backlash of negative criticism amongst many South Africans, particularly after it sparked the country's economic downgrade to junk status by two ratings agencies, S&P Global Ratings and Fitch Ratings. Thousands of protesters took to the streets of Johannesburg, Pretoria, Cape Town, Port Elizabeth, Durban, Bloemfontein and Mbombela to call for Jacob Zuma to be removed from office.
Political parties, civil society groups, religious groups and civilians marched in their prospective cities bearing a variety of banners and placards to emphasise their cause. From "Zuma must go" and "Zuma your time is up", to "I've seen better cabinets at Makro", there were people from all walks of life and ethnicities chanting and holding up banners with a wide range of phrases directed at the president. The total number of protesters stood at 60 000.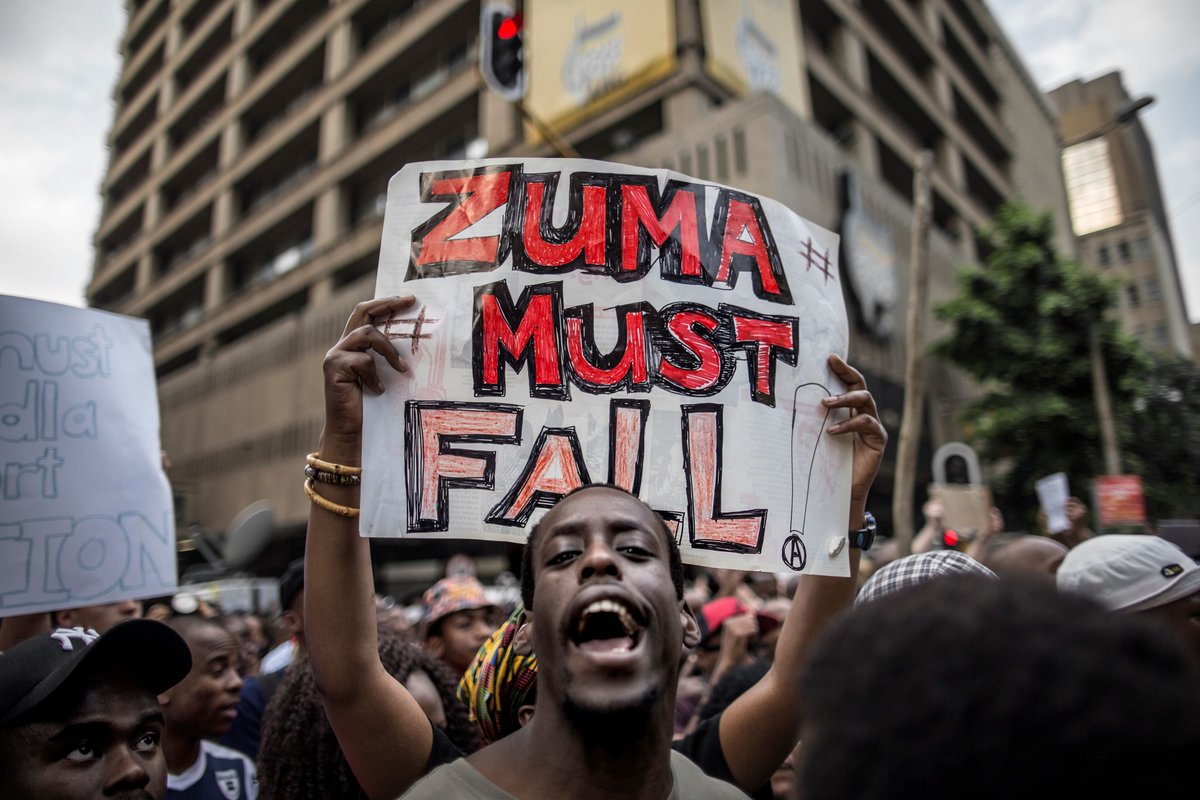 While the protests remained relatively calm and violence-free unlike previous protests involving damage to business property, five people were injured during the protest in Johannesburg after a brief clash between ANC and DA supporters, and one person was arrested during the march in Limpopo of which the details are unknown. Business Insurance is an important consideration if your premises is located in city centres where protests often take place. The organised protests brought thousands of South Africans to the streets in a display of freedom of expression, but the ANC and President Jacob Zuma continued business as usual with no immediate or official response.
While the protests may not encourage any immediate changes in South Africa's leadership, Communications Minister Ayanda Dlodlo has emphasised that citizens have the 2019 presidential election to make their voices heard.