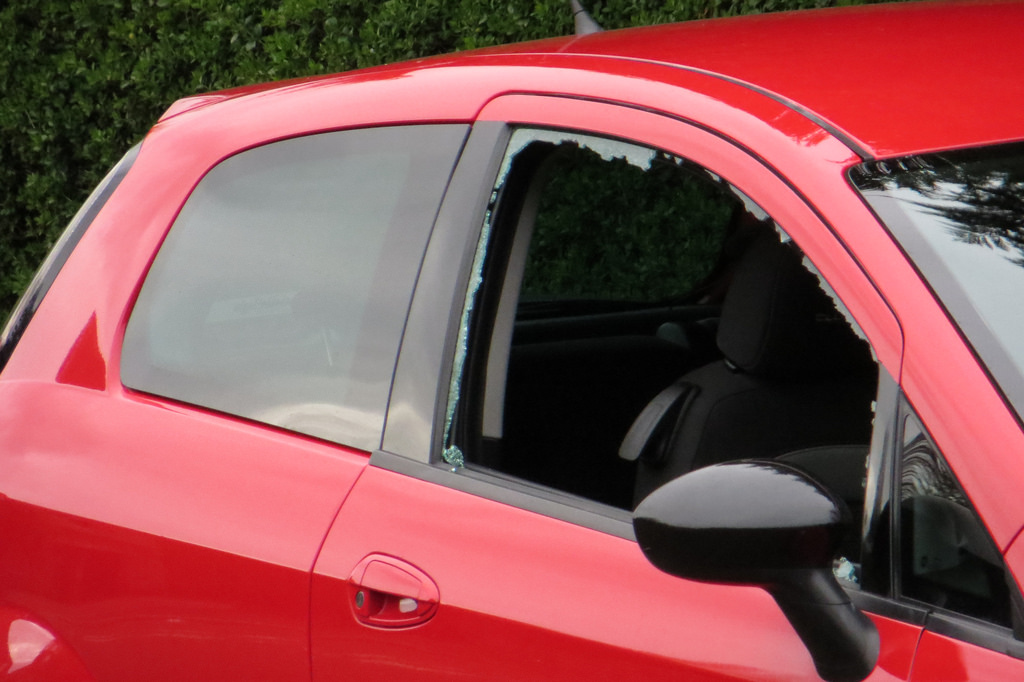 A study conducted by the Lightstone Property Group for the 2015/2016 financial year revealed surprising results, with the study showing that the administrative capital of South Africa also happens to be the car crime capital. The Pretoria CBD recorded the highest number of car crimes, and not Johannesburg, as would have been expected.
Pretoria Central ranked on top for having the highest number of vehicle-related crimes last year. These crimes involved stealing from vehicles, car theft and car hijackings. According to the report, a total of 1 079 vehicle-related crimes were recorded in the Pretoria CBD during that period. The crimes included 851 cases of items stolen from inside cars and 223 cases of vehicle theft. The city centre, however, recorded no more than five car hijackings.
Sunnyside recorded the second highest number of vehicle-related crimes. These involved 704 cases of items stolen from inside a vehicle, 196 vehicle thefts and 64 hijackings, according to the report. Johannesburg Central came in third with a recorded 845 cases of vehicle crimes, which involved 496 thefts from vehicles and 162 stolen vehicles. However, the highest number of car hijackings – 187, were recorded in the Johannesburg CBD.
READ MORE: Highest Hijacking Risk Areas in the Country
Khayelitsha, in the Western Cape, took fourth place for the highest rate of car crimes in the country, with 595 stolen items from vehicles, 200 vehicle thefts and the second highest number of hijackings, at 45, according to the report.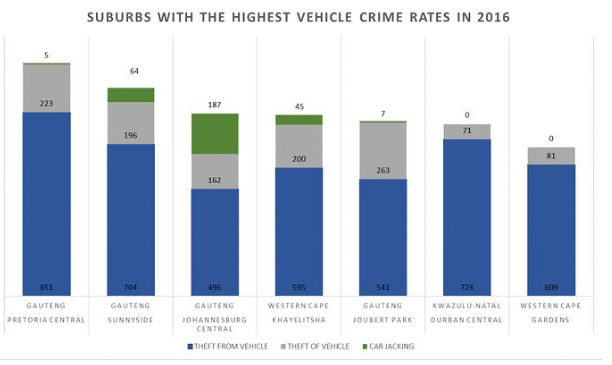 Source: IOL
Lightstone used figures from the SAPS annual crime statistics and then grouped the information in order to make it easier to understand.
Sunnyside police spokesperson Captain Daniel Mavimbela said he was startled by Sunnyside's ranking. He said in almost every case, it was easy for criminals to steal items like laptops and cellphones from cars because drivers left them visibly exposed. Mavimbela said the police and other role players took great strides to discourage motorists from driving with valuables completely visible on car seats.
Mavimbela added that car break-ins, either with the objective of stealing valuable items from the cars or the car itself, was a big concern to local police. "Despite recent activities by local police to curb motor-vehicle-related crimes in Sunnyside, these still remain the most prevalent crimes locally," he said. With this in mind, it is important to remember that the car crime rate in a particular location may influence some Car Insurance companies' pricing models.
There were, however, some positive results from the Lightstone report for Pretoria and the country at large, which also showed that there were some areas where crime only increased by a small margin from 2015 to 2016, and overall crime numbers evidently went down. Lightstone said recent crime statistics showed that residential and non-residential crime went down in 2016, and that was good news for residential and commercial property owners.