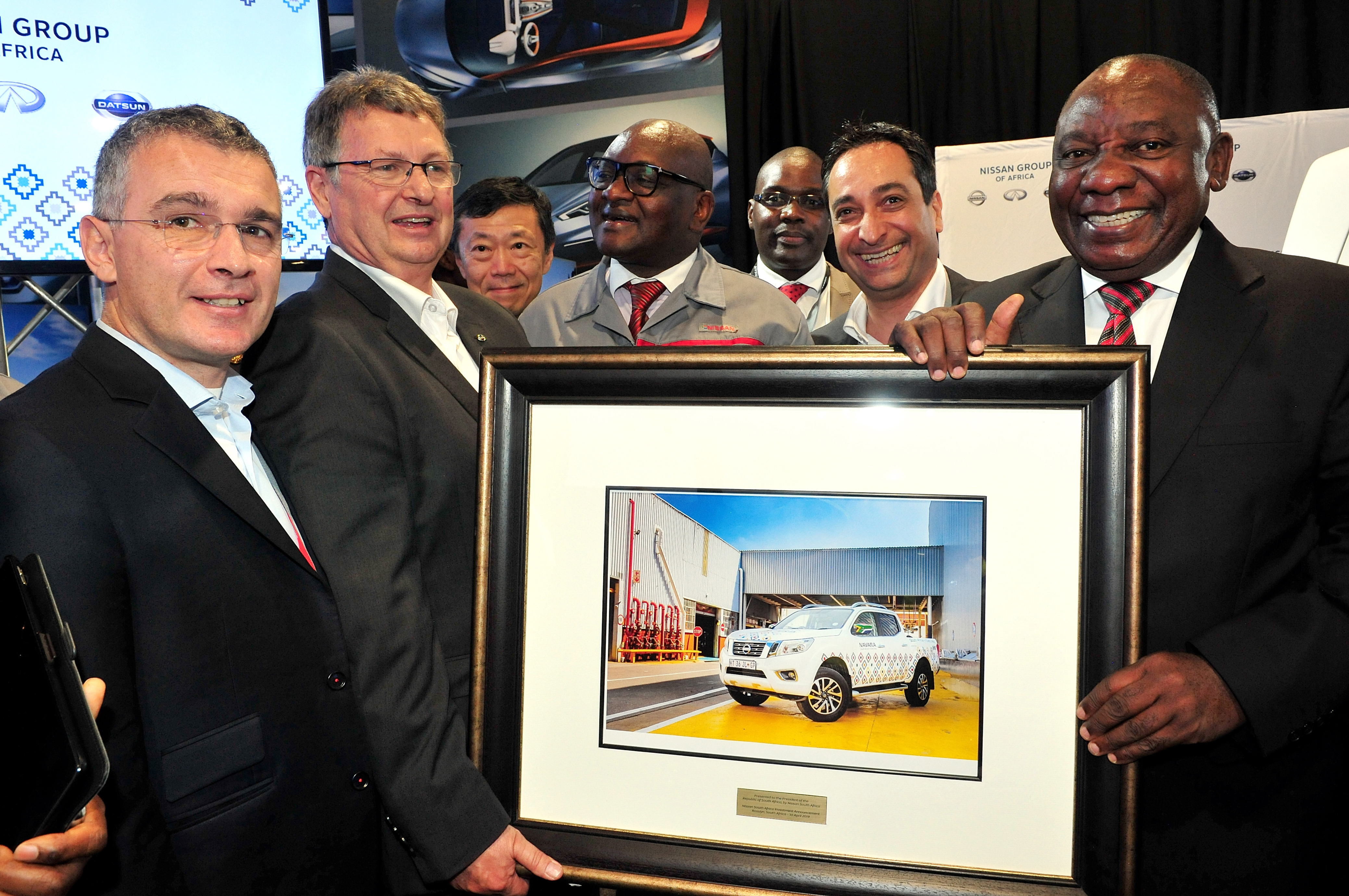 PRETORIA, April 10 - Nissan Motor Company announced their intention to increase production at their Rosslyn plant in Pretoria, South Africa on Wednesday 10 April. The plan follows their recent halt on producing new models at their Sunderland production plant in United Kingdom due to ongoing negotiations and uncertainties surrounding Brexit.
The investment will see R3 billion ($215 million) invested into the production of the Nissan Navara bakkie, adding an additional 30,000 units to their existing output of 35,000 units annually. The increased production will see another 400 new jobs created, with an eventual 1,200 jobs created over time.
South African President Cyril Ramaphosa was at hand to greet workers at the Nissan production plant in Rosslyn and welcome the huge new investment which showcases further belief and investment in the country. And the president was quick to note how proud he and fellow South Africans can be.
Growing the South Africa and the Nissan Brand
''It is a matter of great pride for us that more motorists around the world will be driving vehicles manufactured by South African workers. I believe we are poised to succeed in becoming a nation of producers, a nation that adds value to its raw materials,'' Ramaphosa said.
This investment also forms part of Nissan Motor Corporation's plan to make South Africa a hub for vehicle production. Peyman Kargar, the chairman of India, Middle East and Africa, says the country is an important place to start growing the brand.
''We want to double our presence in Africa and South Africa by 2020 as this is the most important base. Demand is growing by more than 50 percent over the next six years,'' says Kargar.
Nissan's increased investment and production will be a positive sign for the country and other manufacturers. Toyota, Ford, Volkswagen, and Mercedes-Benz, are among the automotive manufacturers currently operating in South Africa and have large scale production plants located in the country, creating thousands of jobs.
Prices quoted are correct at the time of publishing this article. The information in this article is provided for informational purposes only and should not be construed as financial, legal, or medical advice.
Sources: Bloomberg, Reuters, the Guardian