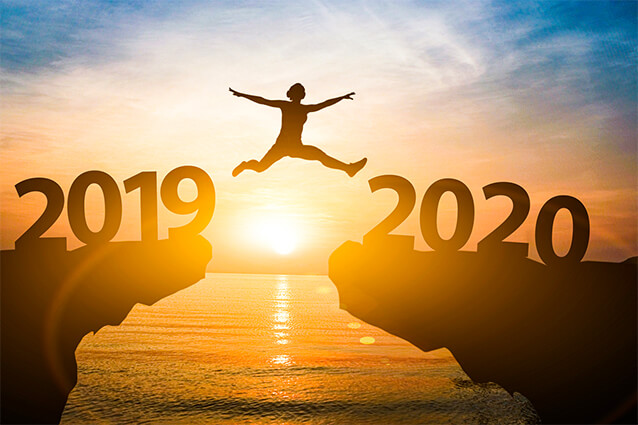 Medical aid schemes announce changes to their benefits at the end of every year and many South Africans reconsider their medical aid choices at this time.
Due to budgetary constraints, many medical aid members are thinking about downgrading their plans to save money. Don't take decisions regarding switching your medical aid lightly as this cover helps you manage your health and financial risks. This makes it critical to understand the consequences of your changes before making them.
When should you consider switching medical aids?
You may join a scheme or move from one scheme to another at any time of the year, for example, from Discovery to Momentum. However, you are only allowed to upgrade your scheme option to receive better benefits once a year. Alexia Graham, Director, Hippo Advice, encourages members to revise their medical aid choices frequently. She says: "Medical schemes don't offer loyalty discounts on medical aid premiums, so review your medical aid every year. This will help you understand how your benefits and premiums change when schemes revise their benefits annually. It also helps you compare the benefits you receive from your plan in comparison to others in the market. In this way, you ensure you get the best value for your money."
How can I decide which medical aid suits me?
When choosing your medical aid, take into account your contributions, benefits, and health needs. It is extremely important to choose a scheme that provides you with excellent hospital benefits as these prevent you from being faced with uncontrollably high medical costs. When you research your options, ask yourself the following important questions:
Should I choose a medical aid with a stipulated network of hospitals?
Many medical aid schemes require you to use a particular hospital network, such as Netcare. These medical aids are more affordable but restrict where you can go for treatment.
When making your medical aid choice involving a network, make sure you understand the geographic location and the number of hospitals in the network. If you choose hospitals outside the network for a planned procedure such as an MRI scan, for example, you will need to make a co-payment, which can be costly.
Does the product have sub-limits or overall annual caps on in-hospital expenses?
Medical schemes often have an overall limit that they are prepared to pay (known as sub-limits) for certain in-hospital medical procedures or if you need to buy a prosthesis. You need to make a payment from your own pocket before treatment is given, a prosthesis is ordered or the balance is paid by your medical aid.
Do I have to make any payments during hospitalisation?
Medical aid schemes don't cover the full costs for all treatments and procedures. Members need to cover these amounts, known as co-payments, from their own pockets. Co-payment amounts differ across schemes and are either a fixed sum or calculated according to a pre-determined percentage of costs. You'll need to settle these expenses before your medical scheme pays their portion to supplement shortfalls. To ease the possible financial burden of co-payments you can take out Medical Gap Cover.
Are there any exclusions?
Most medical aids have exclusions and won't pay for certain procedures, for example, cosmetic surgery or for treatment for self-inflicted injuries. Check your medical aid for additional exclusions as you will need to pay for these. Common examples include joint replacement, dental, and back and neck surgery unless part of an emergency trauma-related procedure.
Is my chronic medication covered by my medical scheme?
Chronic medication is taken on an ongoing basis for certain life-threatening conditions, for example, diabetes, heart disease and asthma. Medical aid schemes are legally obliged to cover medication for a defined list of chronic conditions. However, they can control the amount they payout for the treatment of chronic conditions, and for example, may only pay for the cost of generic over branded medication.
How much do I spend on out-of-hospital medical costs each year?
Out-of-hospital costs include doctor visits, prescribed medication, optometry, dentistry, radiology, and certain pathology benefits. Calculate how much of this funding you received from your medical aid. Then evaluate how much more you benefitted in comparison to if you paid for the shortfalls yourself and took out a more reasonable plan.
Does your medical aid plan cover specialist costs in-hospital, in full?
Medical aids will reimburse in-hospital expenses for specialists according to a set amount, outlined in the plan's rules. Most specialists charge more than this rate and members need to pay the shortfall.
What to consider before switching medical aid
Investigate the practical and financial consequences of switching medical aids by understanding the following:
Most schemes allow downgrades which give you fewer benefits at a lower cost during the year. However, most schemes don't allow upgrades to more expensive plans with better benefits except from the 1st day of January of every year.

A waiting period is the time you pay contributions but cannot yet claim from your medical aid, except for Prescribed Minimum Benefits (PMB). Consider the following waiting periods:

Your scheme is only allowed to impose a three month waiting period if you have had medical aid continuously for over two years and change plans with less than a three-month break. Your medical aid will need to pay for your PMBs during this time.

A three-month general waiting period and a 12-month waiting period on any pre-existing conditions if you have not had continuous cover for more than two years. Pre-existing medical conditions are medical illnesses or injuries that have been diagnosed before you take out a new health care plan.

A three-month waiting period if your medical aid membership has been interrupted or you have joined a scheme for the first time.

If you do not use designated service providers listed by your scheme, you will be responsible for co-payments.

Be honest about your medical history, as schemes will view non-disclosure as fraudulent behaviour and terminate your cover.
How can I switch medical aids?
These are the main steps to take when switching schemes:
Ensure you choose the right plan by asking for advice from your intended new medical aid provider or getting advice from your financial advisor. Hippo helps you with quick and easy medical aid comparisons after you have done your medical assessment analysis.

Give a month's written notice to your current medical aid. By law you are not allowed to belong to two medical schemes at once.

Ask for a membership certificate for you and your dependants within 30 days of terminating your membership.

Carefully file all certificates from medical schemes to which you have belonged as these need to be submitted to future medical aids when you seek cover. This will ensure you are able to avoid underwriting penalties.

Obtain a sworn affidavit which can be submitted in place of a membership certificate if it no longer exists or your records have not been properly maintained.

Pay a late-joining penalty if you are older than 35 and have not previously had medical cover or are unable to prove continuous membership of a scheme from before 1 April 2001.

Check details telephonically with the scheme or your broker before the change-over date to make sure everything is in order.

Ask for a new membership card to be sent to you as soon as possible.

Understand that the time of year that you join your new medical aid will result in your benefits being pro-rated and you will only receive a portion of them.
Disclaimer: This information is for educational, or entertainment purposes only. It must not be construed as advice, legal, financial, or otherwise. We do not make any warranties about the completeness, reliability, and accuracy of this information.
This information has been provided by Hippo Advisory Services (Pty) Ltd, an authorised financial services provider.