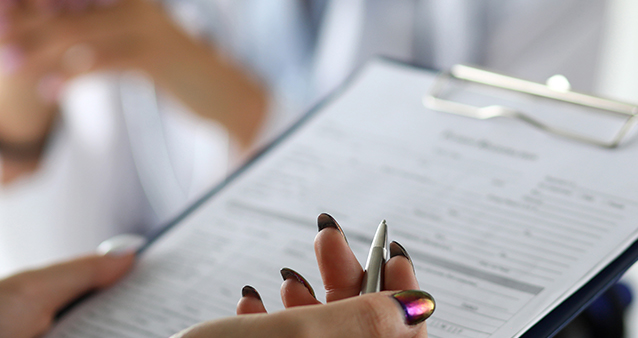 Are you paying monthly premiums for medical aid, but always end up paying cash for visits to the doctor because your medical aid savings keep running out? Here's how comparing medical aid schemes can help you find one that fits better.
Ah, that all too familiar feeling: it's midway through the year and your medical savings account (MSA) is empty. You're not alone. Up to 40% of members of SA's biggest medical aid provider, Discovery, have no savings left in their accounts before the annual cycle is complete. If your MSA consistently runs out of money, it may be time to look for another medical aid plan. Moving to a new plan might get you more cover, but is it worth the increase in premiums? Hippo can help you compare and do the necessary calculations.
MS what?
The money in your MSA is an amount that is made available at the beginning of the benefit cycle which you can use for all out-of-hospital costs, such as visits to doctors – who include general practitioners, dentists and optometrists – and buying medicine. The amount allocated to your MSA is advanced to you upfront at the beginning of the year. How large the amount is depends on the policy you choose, and it can range from 15% to 25% of your monthly contribution.
It's not like a regular bank account though! It's there for specified medical expenses, and even though it's yours, you can't ask your medical aid provider to give you the cash amount if you don't use it all. Whatever you don't use in one year simply gets carried over to the next. If you leave the medical aid during the year and you have spent all your savings, you will need to repay the medical scheme the savings value of the months remaining in the year, as they will not yet have collected the payment of this from your monthly premiums.
So what happens when your MSA runs out? Well, you'll have to pay for certain expenses out of your own pocket. Note, however, that you're still covered for chronic medication and hospital visits. Also note that what you're covered for varies depending on the plan you're on, so it is critical to ensure you read your policy carefully.
What about above threshold benefits?
Discovery Health offers another type of benefit called Above Threshold Benefit (ATB) on the Executive, Comprehensive and Priority plans. Once the number of claims you send reaches the annual threshold of your plan, Discovery will pay the rest of your claims from your ATB. How much depends on your plan, so you may still have to pay some of your day-to-day medical costs from your pocket. If you have an ATB, keep submitting those claims even after your yearly MSA is depleted so that your medical aid provider can keep track of how much you're spending and know when you've reached an amount that qualifies you for the ATB.
Other insurers offer defined rand values for out-of-hospital cover that you can also access during the year.
It's important that you also understand what your anticipated spend will be based on your family size, age, health status and level of affordability. And it is key not to underinsure or overinsure yourself.
So what can you do if you've compared medical aid plans and think you've found a better one?
Compare, research and be equipped to switch medical aid plans
Medical aids give you a window period where you can switch plans without having to pay penalties. Those penalties can include having to pay the balance of your MSA if it's already depleted for the year.
However, medical aid providers won't penalise you if you downgrade to products on offer within their portfolio. So don't feel trapped in a plan that doesn't work for you. Start by researching if there's another with the same provider that fits better.
Hippo offers guidance on medical aid products that goes beyond just comparing prices. We'll help you make sure you're getting the best value for money for your specific needs.
Our no-obligation, unbiased comparison tool allows you to compare medical aid quotes side by side. You can adjust for the level of insurance you're looking for, how many people you need covered and the range of hospitals you want access to.
When the new year starts, you will be fully equipped to know which medical aid will suit your needs better in 2021.
This article is for informational purposes only and should not be construed as financial, legal or medical advice.