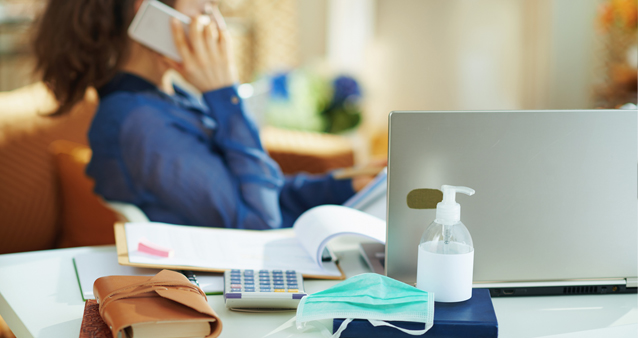 If ever there was a year when the spotlight shone non-stop on everything around medical and hospital cover, it's 2020. And if it has exposed a few things you'd like to do differently when it comes to your medical aid plan, and you're considering a change, you need to tackle it the right way. That starts with asking yourself a few important questions, evaluating what's available and then doing a comparison to find the medical cover that suits your needs best.

Did you know there are more than 80 medical aid schemes in South Africa? Yup – so you need to know what you're looking for before you make any changes.


Start with the basics
Before you choose from the dozens of options available, decide whether you need medical aid, health insurance or a hospital plan. While they're often confused, there's a difference.
A medical aid helps you pay for medical costs in and out of hospital, and it has a set amount that it will pay for certain out-of-hospital procedures, like doctors' visits, medication, optometry and dentistry.

A hospital plan, meanwhile, helps you pay for medical costs that arise if you're hospitalised. Your scheme will pay a specific amount towards your admission, stay, doctors' bills and other costs incurred. Not all hospital plans are created equal, though – some have more benefits and fewer co-payments, while others have stricter rules, exclusions and limits.

Accident and Health insurance providers, on the other hand, are provided by Insurers and governed by the Long-term and Short-term Insurance Acts. The common Health Insurance policies is medical expense shortfall (Gap cover) and Non-Medical Expense cover as a result of hospitalisation. Both Gap cover and Non-medical expense cover as a result of hospitalisation has a set monetary limit on the policy benefits that can be claimed per insured person per annum. Health policies are limited in the cover benefit that can be provided which makes the policies more affordable.

Medical aids, which are governed by the Council for Medical Schemes (CMS), are legally required to provide all their members with PMBs. This minimum level of mandatory cover includes any emergency medical condition plus treatment for 26 of the most commonly occurring chronic illnesses (defined in the Chronic Disease List), as well as over 270 other conditions (defined in the Diagnosis and Treatment Pairs).


How much less (or more) can you expect to pay?
You also need to know whether your current medical aid is increasing its rates for 2021 – or, more likely, by how much – and compare that with the other options you're considering. The CMS has recommended a maximum increase of 3.9% (in line with inflation), but early signs are that the average increase will be around 5% to 6%.

Looking at just three examples, Momentum Medical Scheme has announced a weighted average annual contribution increase of 3.9% for 2021, which is mercifully lower than last year's increase of 8.2%, while Bonitas, which increased its prices by 9.9% for 2020, has announced a weighted increase of 4.6% (ranging from 0% to 7.1%, depending on the plan) across all its plans for 2021. In contrast, Discovery has just announced that it will freeze the increase for the first six months of next year.


What if I'm already sick?
Medical aids operate on a universal enrolment basis, which means they're legally required to accept all applicants. They must also charge all members of a given plan the same premium, and they cannot adjust the rate based on age, medical history, lifestyle, health status, etc.

That's good news if you have a pre-existing health condition, but it does also mean that the scheme could impose a three-month general waiting period (where you pay your contributions but don't have access to some of the benefits), a 12-month pre-existing condition exclusion (a period where you're excluded from the benefits for that specific condition) and, in some cases, a late-joiner penalty (also a waiting period) for new members. Bear that in mind if you're planning to join a new medical aid.

These waiting periods apply from the day you join. While you're not allowed to claim benefits during the three-month waiting period, you are entitled to certain specified claims relating to PMBs.


How to compare
Once you've thought through the above, start doing some more comparisons. Just remember, there's no right answer when it comes to medical cover. Factors like age, risk, health and budget (because, hey, it's 2021) all have to be considered. Your best move is to be informed: to know and understand exactly what's covered and what's not, and to then compare the benefits to ensure you don't end up under- or over-insured.

Hippo's no-obligation, unbiased comparison tool lets you compare medical aid quotes side by side, adjusting for the level of insurance cover you need, the number of people you need covered and the range of hospitals you want access to.

This article is for informational purposes only and should not be construed as financial, legal or medical advice.