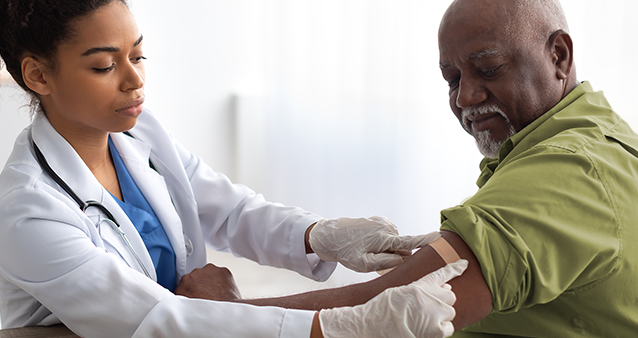 Prevention, they say, is better than cure. But very few Medical Aid members know what their free preventative care benefits are — and even fewer claim them. Here's why you should.
Preventative care benefits are screening tests that can detect certain diseases early on and which are paid for by your Medical Aid. "The more serious the disease, the better it is to pick up the warning signs earlier rather than later," says Alexia Graham of Hippo Advisory Services.
She says that while the general health of South Africans has worsened during the Covid-19 pandemic (overall morbidity has increased, as well as diagnoses for diabetes, HIV, cancer and mental health conditions), fewer people went for screening tests. "HIV screenings have dropped by 32% and 46% for Vitality and non-Vitality members respectively, while pap smears are down by, on average, 11,5% and mammograms by 13%," she says.
What's included in preventative care benefits?
Preventative healthcare covers a range of tests that screen for illnesses and conditions, such as blood glucose to test for diabetes, and pap smears and mammograms to test for cervical and breast cancer as well as prostate checks and bowel cancer screening. Wellness providers such as pharmacy clinics will perform basic screening for glucose, cholesterol and HIV, while private doctors or hospitals typically provide mammograms, pregnancy ultrasounds or prostate screenings.
"Certain benefits can only be claimed at various intervals, depending on your medical aid," says Graham. "For instance, with Discovery, a mammogram can only be done every two years to claim this free benefit, and a pap smear once every three years. Prostate screening can be done every year, and bowel cancer screening should be done every two years if you're between the ages of 45 and 75."
Put your preventative care benefits to good use
Start by knowing which benefits you qualify for, and where you can go to claim them. "Most Medical Aids prefer that you make use of the wellness providers that are part of their network, and this makes it easier for you to claim the benefit," says Graham. It also helps the Medical Aid identify any medical health risks. High cholesterol, for example, could make you susceptible to heart disease. The Medical Aid could help you develop a diet and exercise plan in consultation with your doctor to address the underlying health condition as part of their managed care program
"It's worth looking up which preventative care benefits you're entitled to on your Medical Aid scheme, and which ones apply to you," suggests Graham. "Some are age-specific or related to gender or pregnancy, while others can be done by everyone, including children. These include a wellness check-up to find out your body-mass index, blood glucose, blood pressure, HIV status and cholesterol levels."
Learn more: Weird Body Stuff (That's Totally Normal)
What to look for when comparing Medical Aids
Preventative care benefits differ from one medical scheme to the next, so it's important that you consider this when choosing a medical aid plan.. Most Medical Aids will list their preventative healthcare benefits on their website or brochure. "It's a good idea to compare what Medical Aids have to offer and what preventative care benefits most interest you, depending on your life stage and overall health," advises Graham.
For instance, you may want to know which Medical Aid schemes offer free screening for members aged 65 and older. This cover could include hearing and eye tests, as well as a falls risk assessment, provided you make use of the doctor and pharmacy network recommended by your scheme.
"Whichever Medical Aid company you ultimately choose, what's crucial is that you take a proactive approach to your health, and identify potential medical risks sooner rather than later," Graham concludes.
The first step in a proactive approach to your medical cover is comparing Medical Aids to find the better option for you. If you've done that already and are happy with your cover, then it's time to put it to good use starting with your Preventative Care Benefits.

This article is for informational purposes only and should not be construed as financial, legal or medical advice.