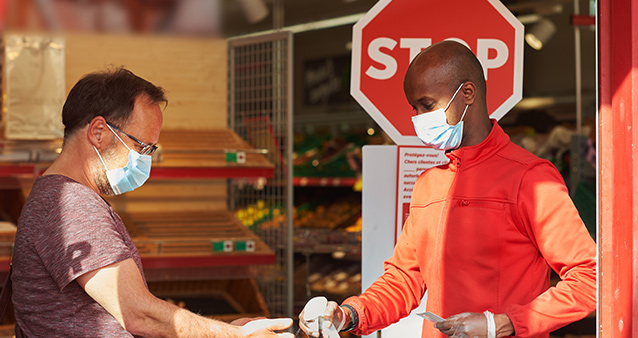 You might already be a black belt when it comes to finding deals on things like smart phones and sneakers, but the amount of money you save by shopping smart shouldn't stop there. Comparisons can help you find savings on bigger (unavoidable) expenses like car insurance, medical aid and even your home loan. Here's how.
Hey, 2020 has been rough on all of us. We're all doing our level best to find savings wherever we can and come up with a Plan B when that loan we applied for doesn't get approved. So how do you survive this period with your sanity, and cents, intact?
Comparison makes you a savvier saver and a better consumer, which is why so many consumers are now doing their research online, even if they intend to go into a physical shop to buy. They want to make sure they're getting the best deal available, which at the moment means the deal that's going to cost the least.
Compare to find quick savings on insurance and internet
When comparison becomes part of your buying journey, you'll see that for certain services, finding a new provider is actually pretty easy. For example, comparing cheap car insurance quotes and moving to a provider who will offer you a better deal on your monthly premiums shouldn't take more than a few minutes.
Another way of reducing the cost of your car insurance without necessarily losing what you're covered for is to increase the size of the excess on the policy. Of course this means you'll be confronted with a bigger bill upfront in the event of an accident, but it's a trade-off you can consider if you have no choice about reducing costs. (And don't forget, if you need to cut costs, the last thing you want is to be in an accident and the one at fault, without any cover to protect you. That's just asking for financial ruin!)
One of the other quick and relatively painless expenses you can reduce is your monthly internet fee. There are now more than a dozen companies out there offering great deals on fibre and LTE connections, and switching providers has been made easy by month-to-month contracts and ease of installation. (You don't have to wait for fibre to be installed to enjoy fast internet, by the way.)
Read more: How to Hold Your Internet Service Provider Accountable
You can find savings on medical aid, but beware the migrating penalties
Private medical aid, though great to have, can take a big chunk out of your bank account every month, especially if you're covering a family. Looking for less costly options can therefore be a consideration if you're looking to save, but it comes with some Ts and Cs.
Some medical aid plans may charge penalties for migrating outside of set time frames. So if you are already on a medical aid plan and want to look for a cheaper option, you may have to wait if that deal is with another company. However, companies won't necessarily charge you these penalties should you decide to downgrade your medical aid policy but stay with your provider.
If you do downgrade, you can opt for either higher co-payments or reduced benefits and options for accessing healthcare. Our free comparison tool can help you decide by comparing medical aid plans side by side.
This article is for informational purposes only and should not be construed as financial, legal or medical advice.