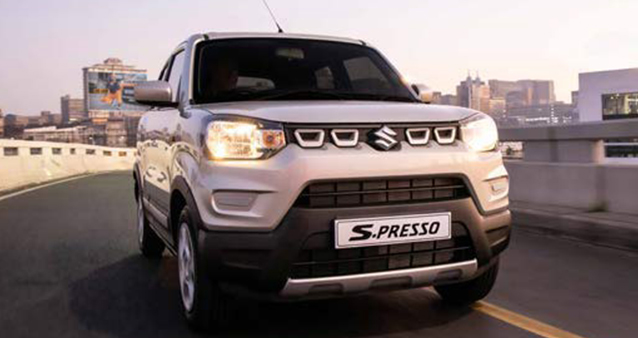 Looking to pay less than a grand but still have your shiny new ride? For less than R1,000 per month, you could get a new car comprehensively covered. Here are the best new cars to buy in SA right now.
Whether you've decided, now that you're driving less, to replace your big fuel-guzzler with something smaller, or you're a first-time buyer, the smart money's always on checking how much a new vehicle will cost to insure (and by insure we mean comprehensive insurance) before you sign on any dotted lines.
But that doesn't mean being stuck with an enormous bill! Some of SA's most popular cars are also some of the cheapest to insure. Here's a look at the top 3 and how much they're likely to set you back.
Getting the cheapest car insurance possible
Before looking at any specific cars, it's vital to know some of the most common elements insurers base their quotes on. Factors such as how long you've had your driver's licence, where your car is parked during the day and at night, type of security where the car is parked and what you use your vehicle for come into play, and the market value of the car will also have a huge effect on the quote.
But those aren't the only factors. Where the car is produced determines whether or not you save some bucks – for example, lower market prices and relatively cheap and widely available parts make locally produced cars ideal if you're looking for the cheapest comprehensive car insurance.
How much it costs to run the car or fix it counts too, and the more mechanics who can fix your car there are locally, the cheaper it will be to fix.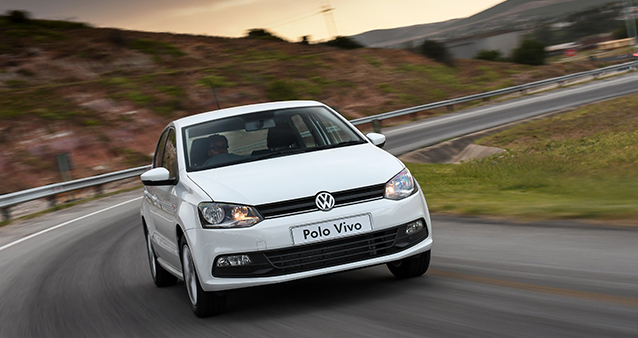 And the winner is...
So, who comes out tops on the local market? The Renault Kwid, which starts at R160,000 is one of the cheapest cars to cover fully in South Africa.
A 30-something male, let's call him John, could get a premium of around R750 per month, with an excess of R11,400, on the Renault Kwid Expression 5-Door ABS.
One of SA's most popular passenger vehicles, the Polo Vivo, isn't far behind. Our John could look at paying around R950 per month for the 1-litre model, which retails from R212,000, with an excess of R11,400.
The Suzuki S-Presso, which was launched in March 2020 as South Africa's cheapest new car to drive at R135,000, is also the cheapest to insure overall. John could get comprehensive cover for it for around R732 per month, with an excess of R11,100. So if you're driving around in one of these, congratulations! You officially drive one of SA's cheapest cars to insure.
Driving a Kwid or a Polo? Hey, you're not doing too badly at all. Look closely at those numbers. If John chose the S-Presso over the Kwid, he would save only R18 a month on insurance, even though the S-Presso is almost R65 000 cheaper than the Kwid.
The lesson? Don't assume that the cheapest of your favourites will be the cheapest to insure too. Shop around and keep in mind that there's more to insuring your wheels than the price tag.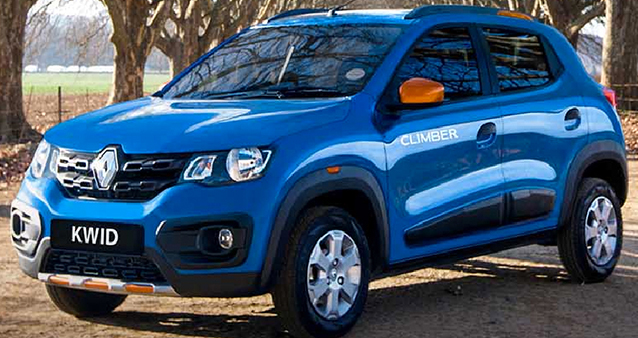 With car insurance, it's always better to compare
Making ends meet is tougher than ever and many people will have looked into dropping their car insurance as a way of coping with paying the bills. But don't rush into a move like this. Downgrading your car insurance from comprehensive to third-party only, or third-party, fire and theft insurance could be the way to go if the car is paid off or not worth much, and would not cost much to replace (or even better, is a second or third vehicle in your home and wouldn't need to be replaced immediately, or ever, if something happened to it). But if you're still paying off your car, try to stick with comprehensive insurance for wider coverage. In fact, the deal with the financier may even require you to.
Car insurance is relatively unfussy, as insurance goes. There are loads of insurers and the insurance is hassle-free, so you can, and should, always compare and see if you can get a better deal elsewhere, especially if your pocket is feeling the 2020 pinch.
Hippo's car insurance comparison tool enables you to compare deals side by side, and you can choose the option that suits you best by comparing the excess amount, benefits and other factors.
This article is for informational purposes only and should not be construed as financial, legal or medical advice.