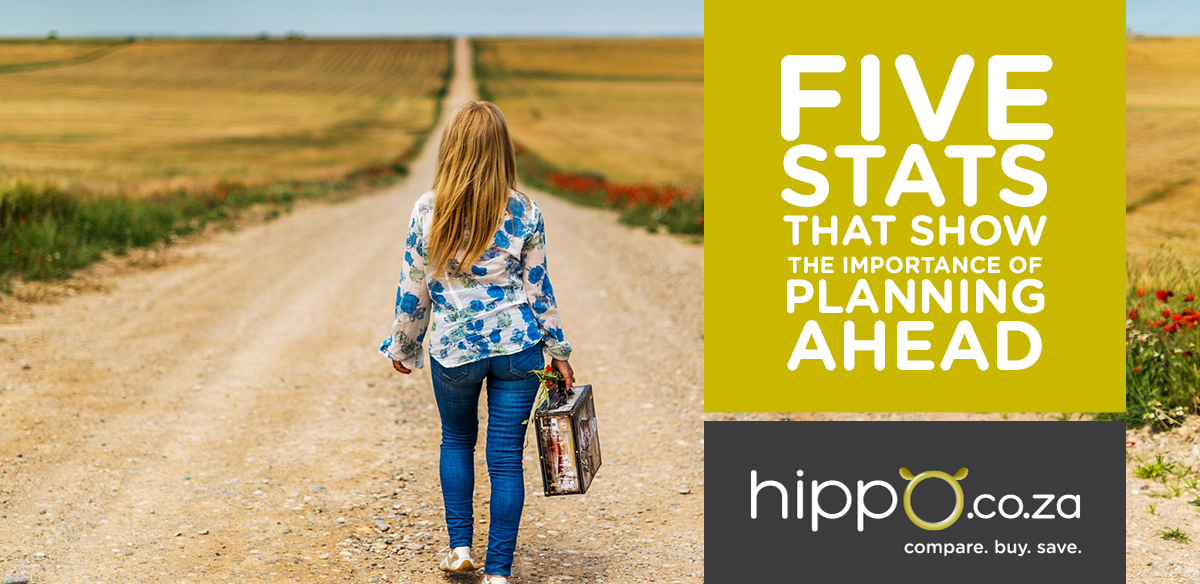 Every year, companies and researchers run surveys across a variety of disciplines. Most of these studies shed light on customer or civil behaviour, but some also serve as eye-openers that can help us make informed decisions about certain aspects of our lives. Hippo.co.za gathered five statistics from the last three years to illustrate the importance of Life Insurance and planning ahead.
31% of South Africans have used informal credit to pay for funerals.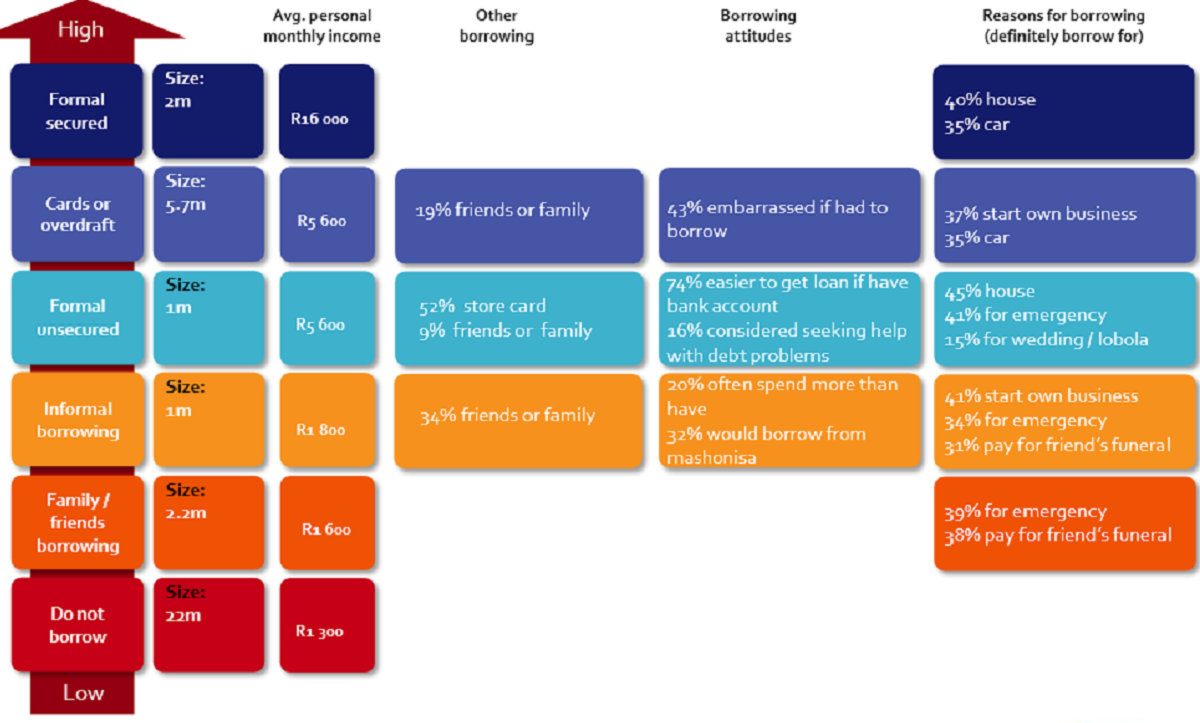 Image Source –FinScope Survey 2012
When faced with unexpected expenses, many South African consumers had to resort to borrowing money in an effort to make their payments. According to a previous FinScope study, 41% of those surveyed had to resort to informal credit to pay for a friend's funeral. Of the participants who earned R1 600 a month in salaries, 38% asked friends and family for financial assistance to pay for a funeral of a loved one.
With the cost of living constantly increasing, we can expect a dramatic rise in the price of funerals as well. The price of a funeral depends on the services required, but a decent burial can result in a bill of anything between R30 000 and R40 000.
This amount covers services by the funeral home, such as storage and embalming, and the basic necessities including the coffin, food, transport, flowers and the tombstone. There may also be additional expenses such as the airtime needed to make funeral arrangements and a newspaper obituary.
If, as a breadwinner, you haven't made provisions for your funeral, your death could force your relatives into debt if they need to resort to informal loans to manage the cost of laying you to rest. It will also add unnecessary strain on an already emotionally taxing time. Your family also need not dip into personal savings as a Funeral Cover policy is usually sufficient for settling the funeral costs without having to do any additional borrowing. However, if they do need to borrow, a Life Insurance policy payout could help to settle any debts related to funeral costs.
58% of South African households are dependent on salaries as a means of income.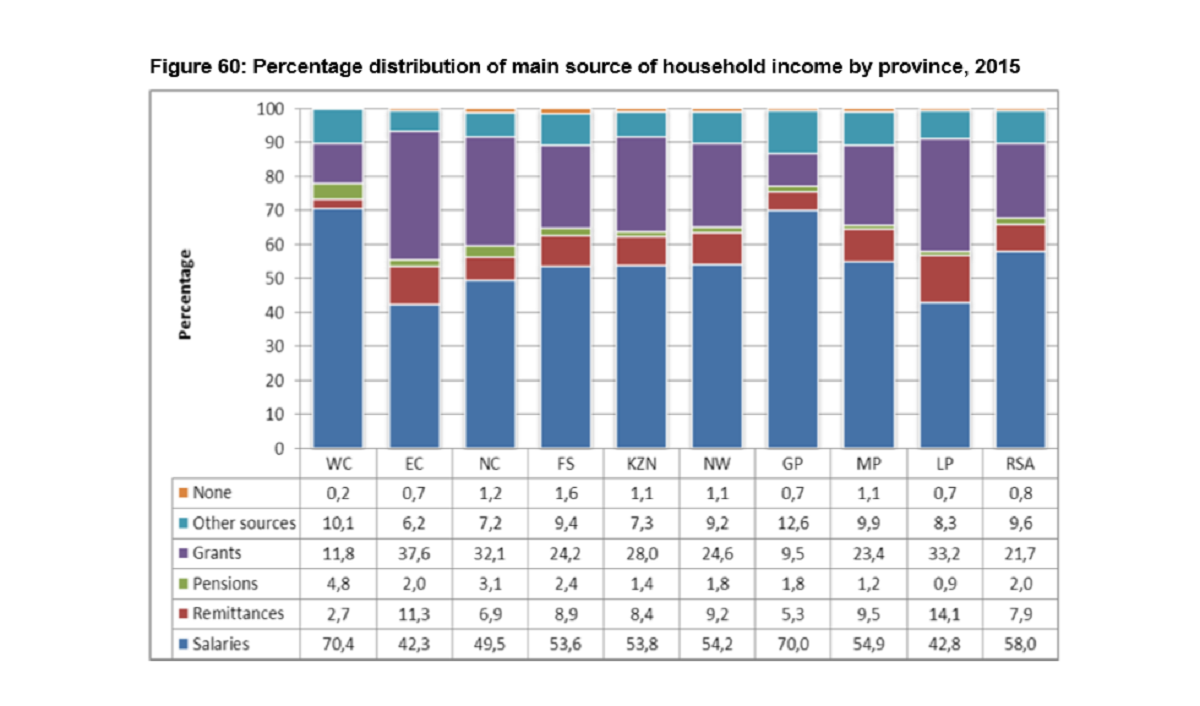 Image Source –General Household Survey 2015
Even though there has been a growing dependence on social grants, from 12.7% in 2003 to 30.1% in 2015, most South African households indicated salaries/wages as their main source of income. Statistics South Africa, in their General Household Survey 2015, revealed that 58% of households countrywide rely on their paycheque to stay afloat financially.
When breaking down the results geographically, the Western Cape and Gauteng emerged as the only two provinces where salaries were the main source of income with a figure that exceeded 70%. Elsewhere in the country, many households banked on government to support them financially, with social grants also having a dominating presence in the results for the Eastern Cape (37.6%), Limpopo (33.2%), Northern Cape (32.1%) and KwaZulu-Natal (28%).
Now, consider what would happen if the breadwinner of one of these households were suddenly to pass away. How will their dependants fill the financial gap left behind by his/her death? One of the most important advantages of Life Insurance is that it enables surviving relatives to continue their living standard. It provides cash resources to help with everyday living expenses such as groceries, food and rent.
To calculate how much Life Insurance you need, consider your current nett worth (your total assets minus your liabilities), how much your dependants need in total, and what the gap is. For example, say your current nett worth is R1 000 000 and you need a capital amount of R5 000 000 to provide for your dependants, then the Life Insurance you require to fill the gap is R 4 000 000.
68% of South African youths believe they will achieve their goals in the future.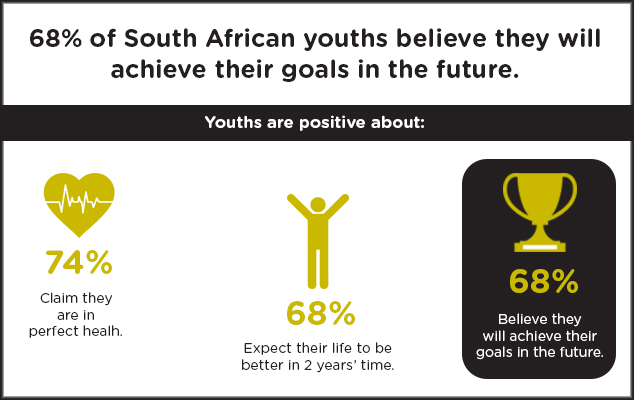 Image Source – FinScope Survey 2012
Every child has hopes and dreams they want to realise in life and as a parent, you not only want your children to be looked after when you're gone, but you also want to make sure they receive a quality education.
Unfortunately, by the time your child has reached college age, it's likely that tuition fees will be twice the current rates. Last year, education inflation rose by 9.3% in March compared with March 2014. This is a 5.3% increase, which has outpaced the Consumer Price Index. It is a shocking statistic that will have seen many families having to adjust their budget to keep their children at school.
Even this year's General Household Survey presents us with alarming results related to education. According to the survey, 22.5% of students cited a lack of fees as the reason for not attending an educational institution while only 19.5% of students benefited from bursaries.
Money doesn't have to be an issue when you're not around anymore. You can secure a bright future for your child by investing in a long-term savings plan such as Life Insurance, which, when paid out to your spouse, can be used to fund their education.
25% of South Africans now fall under the "Sandwich Generation".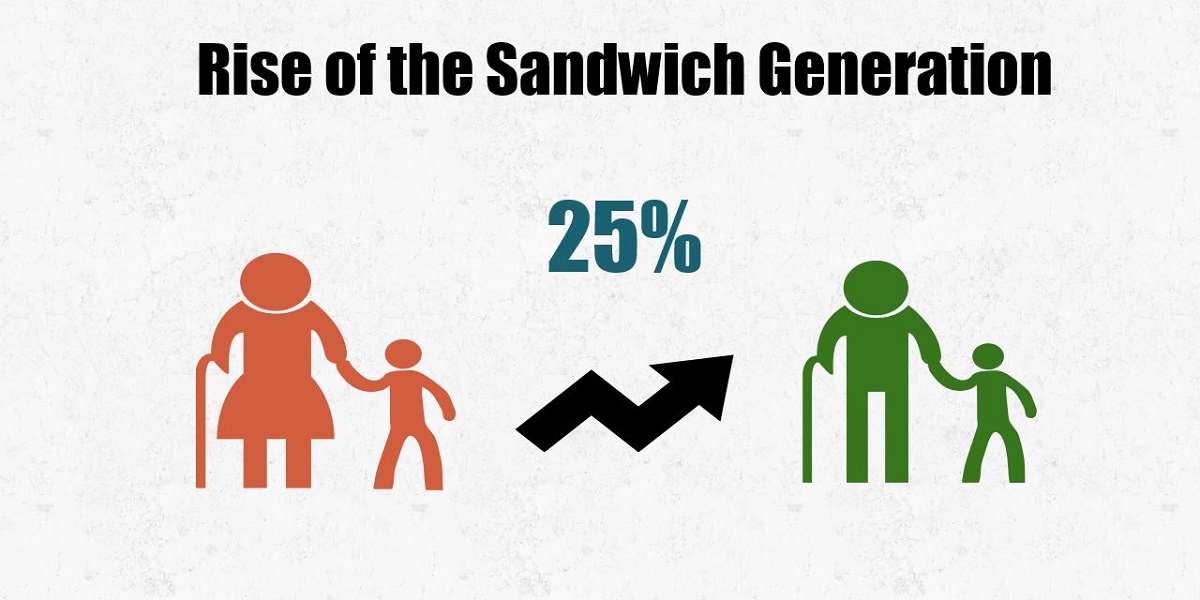 The term "Sandwich Generation" refers to working middle-aged individuals that are responsible for looking after their own children as well as their ageing parents. This usually includes financial support as well as providing assistance to a range of physical and emotional needs such as cleaning and counselling.
As the lifespan of baby boomers increase with the improvement of later life and many couples now have children at an older age, the Sandwich Generation continues to develop. This is the finding of a 2015 survey by a South African financial institution – 25% of all working South Africans in urban areas are part of the Sandwich Generation, which represents the highest figure since 2009.
The study also revealed that individuals that take care of their parents and children are under more financial pressure. 28% of the Sandwich Generation group are indebted while 41% of all respondents said they are not saving as much as the previous year. Moreover, about 52% admitted that they were not prepared for any emergency expenses of R10 000.
82% of South Africans said that being able to support the people they love financially is their top priority.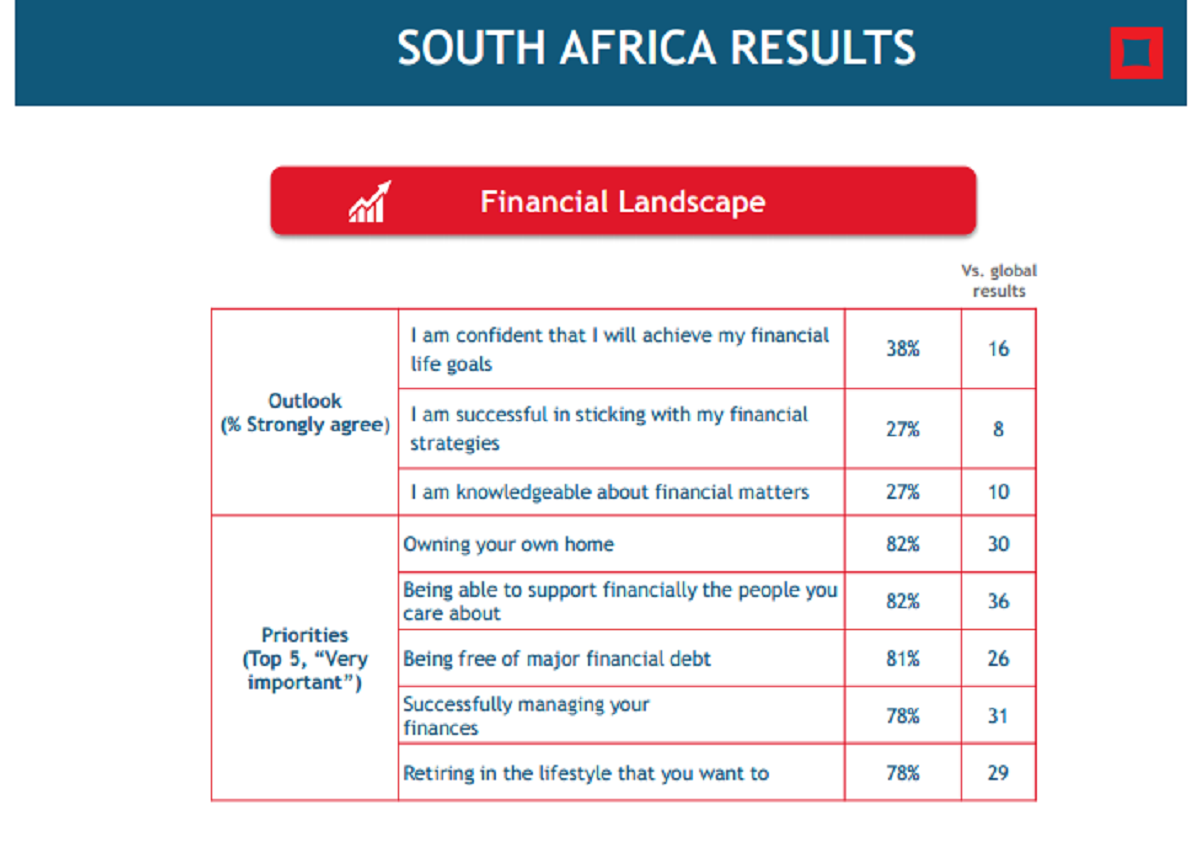 Image Source:Global Consumer Survey
Your financial obligation toward your loved ones do not just start and end with landing a job that offers a steady income; it's also important to have some type of monetary investment in place that will ensure the financial stability of your family if something happens to you
.
For the recent Global Consumer Survey, 19 092 adults who have primary or shared responsibility for household financial decisions were interviewed. When asked about their top five priorities, 82% of South Africans regarded the financial wellbeing of their family as the second most important priority. However, the same percentage of respondents from South Africa also listed owning a home as a top priority.
If you have children, a spouse or other family members that are dependent on you, you might need a financial backup plan that will continue to deliver this personal value and stability to them. With a Life Insurance policy you can take care of your family's future needs and protect the home you've built.
Conclusion
You may believe that life is too unpredictable to confine it to flowcharts or a ten-year schedule, but life's tendency to throw curveballs at us actually makes it more important to plan ahead. And, as these statistics have shown – Life Insurance can be a valuable consideration for taking responsibility of your and your loved ones' future.
DISCLAIMER: The content of this article is for informational purposes only and should not be considered as financial advice. Readers are encouraged to consult a financial adviser with any questions or concerns they have regarding their personal finances.