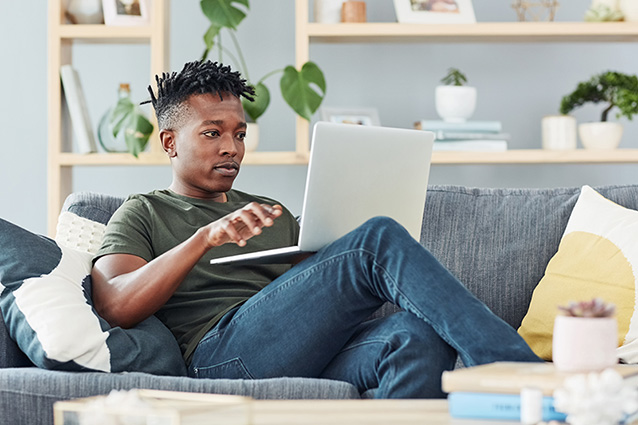 Life insurance is a vital part of personal financial planning, as it lets you take care of your loved ones if you can no longer do so yourself. This is especially relevant this year. Visits to the life insurance page on the Hippo.co.za site peaked on two occasions in the month of April: when President Cyril Ramaphosa first announced that lockdown would be extended by two weeks, and then later when the phased lockdown was introduced. This indicates that as we consider COVID-19 and what it means, we are also thinking about our loved ones, and how we might be able to take care of them if it should happen that we're no longer here.
A few key factors tend to have a big impact on your life cover, so choosing the right option can be difficult. Here's a look at how you can evaluate which one is correct for you.
What life insurance does
When you take up a life insurance policy, you pay a certain amount of money into it every month – these are called premiums. When you pass away, your named beneficiaries will receive a set lump sum payment. That money will help them to settle your debts and cover their living expenses. In other words, the point of life insurance is to fill the financial gap and prevent financial loss in the event of the insured person's death.
The most common type of life insurance on the South African market is called whole life insurance, also known as Straight Life Insurance or Ordinary Life Insurance. This kind of policy remains in force for your entire lifetime, provided you pay the required premiums – or until you cancel the policy.
All of Hippo.co.za's life insurance partners offer Whole Life Insurance.
Comparing benefits
Things get slightly more complicated when you start looking at the available benefits. While some policies offer straightforward life cover, many will offer life cover with another cover added on. You could get Pure Life cover, which pays out a set amount when you die, or life cover with added Critical Illness cover, which pays out a portion of your policy if you fall ill with certain diseases (cancer, for example). You could also get life cover with Disability cover, which pays out a portion of your policy if you suffer a disability.
With Critical Illness and Disability cover, the size of your payout will depend on the severity of the illness or disability and whether the nature of the illness or disability is covered by the policy. That's why it pays to compare policies and make sure you choose one that will give you adequate cover.
The creep of escalating premiums
Another thing to consider is the pattern of escalation on your insurance premiums. Some Whole Life Insurance products offer flat premiums, which don't change at all, while the premiums on other policies will escalate over time. So while you might pay something like R500 a month today, in a few years' time that could go up to R2,000.
Escalating premiums can catch you out if you're not paying attention. They tend to be cheaper at the start, but the compounding increases year-on-year can eventually make the policy so expensive that you have to cancel it.
The best way around that is to compare products regularly. What looks like a great deal today, might not suit your needs in a few years' time, and a policy that doesn't really make sense for you now, might end up being just what you need when your circumstances change.
Now that you know what to look for, compare life insurance policies and get obligation-free quotes on the cover options you're interested in. Click on Life at Hippo.co.za to get started.
This article is for informational purposes only and should not be construed as financial, legal, or medical advice.