You could be saving on your car insurance by comparing!
Some car insurance companies claim to give you hundreds of rands if they can't beat your existing insurance premium. Yeah, right... Have you really thought about this?
Yes, while they might beat your current premium but by how much? Is it by only R50 or only R10? It could even be only R1. Are you sure you're getting the best premium?
Did you know that Hippo.co.za will instantly source up to 14 quotes from different car insurance providers to compare side-by-side, and could save you an average of R427 on your car insurance premium per month*? Yes, PER MONTH. That's a lot more than getting just a few rands once-off.
So don't just go with the insurer who screams the loudest. Search for Hippo.co.za online."
Hippo's comparison engine runs hundreds of tailored comparisons side by side to get you the best car insurance quotes to save you money on a monthly basis. Let's say you want to save for a trip but don't quite have the extra funds to save for the tickets and the accommodation. You save a R400 here, another R200 there, and before you even know it those tickets to Malta are paid for, without you so much as lifting a finger. Save as much as you can on your monthly premiums with Hippo's trusted comparison tool.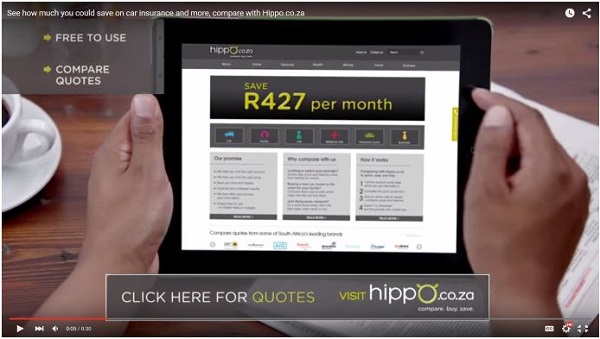 Learn how to use the Hippo comparison tool today by visiting Hippo.co.za and you could easily quantify what to do with your R427 savings per month*.
In essence, you deserve better than the paltry sum offered to you by a once-off cash payout as opposed to gradual and consistent savings on a monthly basis.
What can you get with a once-off cash payment?

None of these purchases can change your life dramatically or for the better. What good is a kettle without a toaster or the other kitchenware that goes with it? What good is a second-hand guitar without lessons?
What can you get if you use the Hippo comparison tool to save a monthly equivalent of the once-off payment offered to you by other insurers?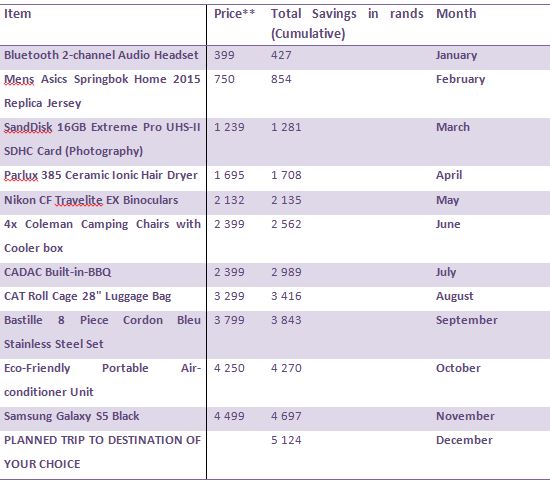 What can Hippo give you that your normal insurance provider can't?
| | |
| --- | --- |
| Gym Membership at Virgin Active on Discovery Vitality | Free for Discovery card-holder |
| Secondary Club Membership | R145 per month |
| Kuai Peanut Butter Bomb Smoothies for two | R99.80 |
| Sundowners by the beachfront later that night | R 55.20 |
| Monthly savings for your ticket to Malta | R427 |
Once you've saved up for your trip to Malta, you can enjoy the company of your significant other on the island of your dreams. You can save so much more than you expect with Hippo's Insurance Comparison Tool.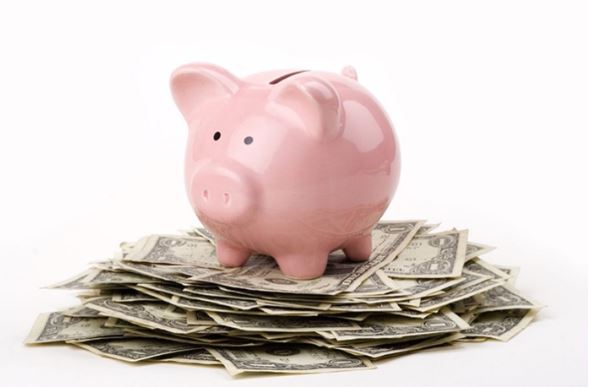 Overall, it's not a wise long-term idea to accept the once-off payout from your insurance provider because it robs you of the moments you could have when you're able to save on your monthly premium. Saving consistently over time allows you to enjoy the smaller moments in life, those moments which you couldn't really pay for even if you wanted to. It's like subsidising yourself, through your own wise choices and understanding of the future.
*Average savings amount based on 2014 research by Kaufman Levin and Associates.
** All prices quoted as per Takealot.com and Pricecheck.co.za (where omitted from alternate website). Additionally, names and identifying details of brands and/or manufacturers have been changed to protect intellectual property rights.