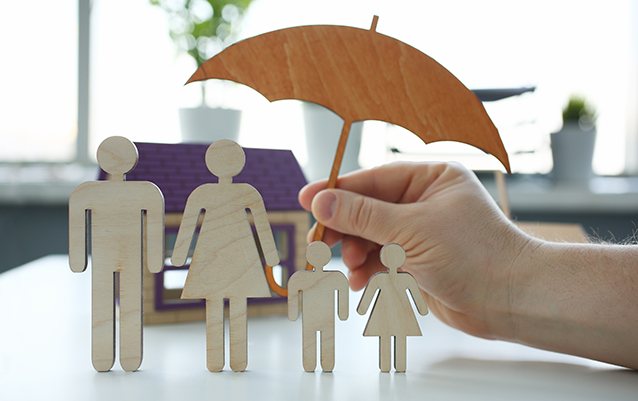 Life insurance is one of those must-haves if you want to ensure an income for your family, or perhaps to shield them from having to bear the cost of a home loan after your passing. It can be tempting to merely think of the cheapest premium when looking for life insurance that suits you. But is cheap really best?
Here are important considerations when deciding which type of life insurance is best for you.
How the size of the policy you take out affects your premiums
If you are looking to manage the month-to-month cost of your premiums, one way you could do this is to have one large policy instead of several that meet separate obligations. Having one policy with a single provider means reducing the banking and policy administration costs, which translate to lower premiums. The savings premiums on a larger-sum assured policy would also be lower than on a smaller policy.
The length of your premium also affects your rates
Some people choose to have separate policies: to cover their home loan for its duration and also to protect their loved ones. In this case, it may make better sense to have a fixed-term insurance policy that covers the bond and whole life insurance that covers the family. (A fixed-term policy covers you for a fixed period of time, while a whole life policy covers you until you pass away. While fixed-term insurance is generally used to insure against a certain debt, like a home loan, whole life insurance pays out a lump sum when you die, and this is generally used to provide for your dependants after you've passed away.) Again, it depends on each person's situation and what their needs are. So cheapest isn't necessarily best, and doing your research is very important.
It helps to start younger
If you're on the fence about getting affordable life insurance because you think you're young and unlikely to need it, the fact is your age actually puts you at an advantage! Getting insured younger when you're less likely to have developed health conditions such as high blood pressure, high cholesterol or diabetes, means you get a lower premium.
Lifestyle and work changes that can affect your premium rate
Occupation is one of the biggest risk factors that influence how your premiums are determined. For example, someone who works in mining or construction may be considered a higher risk than a person with a job that keeps them mostly indoors. If you have changed careers since taking out your life insurance policy and are now in a "safer occupation", you should ask for a review of your risk profile and premiums. It could mean savings on your monthly premiums without having to find new life insurance.
Your insurer may be willing to review your risk profile and premiums if you're no longer participating in high-risk activities such as motor racing or scuba diving. Doing extreme sports exposes you to a higher level of risk than most people face, so your insurer will take that into account when calculating your rate. So make sure to let your insurer know when you retire from those dangerous hobbies.
Research, compare and save
Whether you're looking for life insurance to cover a bond or your dependants, or you're looking for ways to reduce the premiums on your existing life insurance, researching and being able to compare is a great way to find the deal that suits your personal needs.
The comparison tool on Hippo.co.za lets you compare life insurance quotes side by side so you can find what you need in just minutes.
This article is for informational purposes only and should not be construed as financial, legal or medical advice.