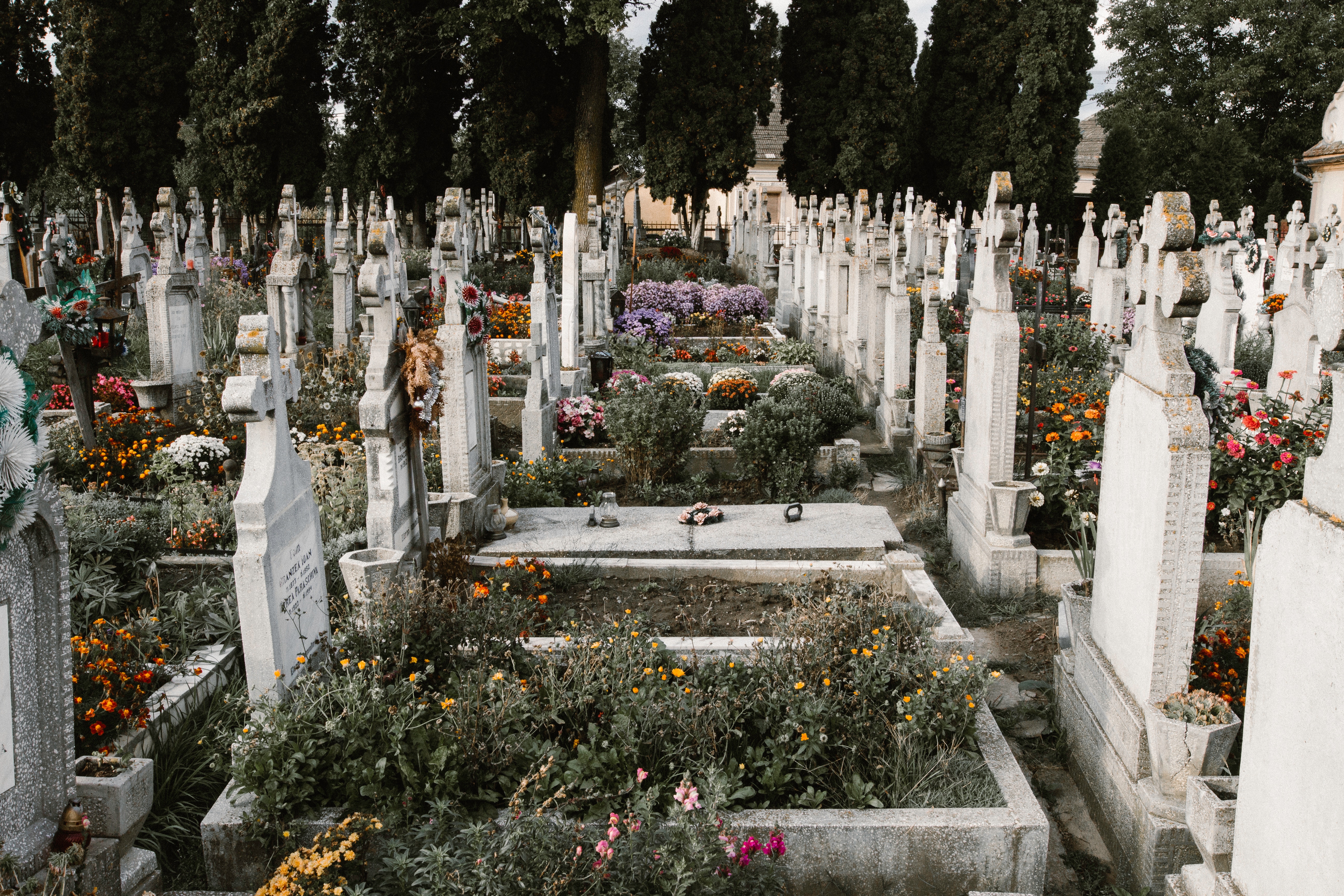 In many cultures and religions – around the world and in South Africa – tombstones and their unveiling are important rituals in burial customs.
Grave markers are an ancient practice, dating back to between 3,000 and 4,000 BCE. Originally, stones lay flat on the gravesite and served two purposes: to mark the resting place of the deceased, and to keep her/him from rising from the dead.
Nowadays, the purpose of the tombstone is to be a suitably beautiful monument dedicated to the deceased person. The festivities that follow the unveiling ceremony are a celebration of the life they lived and a way for their family to unite.
In South Africa, a tombstone unveiling is often separate to the funeral, occurring around 12 months afterwards. As a grieving family may have too much to deal with at the time of a loved one's death, the tombstone unveiling may be delayed so they can give the occasion their full attention.
Typically, the ceremony will begin with a religious service, often held at the family's home, which includes a sermon and hymns. After this, attendees will go to the grave of the deceased where the tombstone will be completely covered. Before unveiling it, more hymns are sung, and scripture and psalms are read.
The unveiling then commences and the inscription upon it is read for those gathered at the gravesite, after which more prayers follow.
Once the unveiling is complete, a celebration begins, where guests rejoice for life while sharing food and drink.
Who Organises It?
The family will organise the ceremony. As it can be expensive, multiple family members may get together to plan and pay for the occasion.
As tombstone unveiling is so important in many of our local cultures, a lot goes into planning them. For those who prefer not to take on the stress of organising it themselves, some tombstone manufacturers also assist with graveside dressing. This includes decorating the site with flowers, photographs, carpets, chairs, and other details to create a dignified ceremony.
What Does it Cost?
Tombstones can cost anywhere between R2,000 and R1 million! (Uncommon but not unheard of). Include the costs of hosting the occasion, such as transport for attendees, catering, and tents, and it can become extremely expensive. This is why it's important to factor post-funeral costs into any funeral cover you take out. Alternatively, you may need to consider a personal loan to cover these expenses.
If you have a specific idea in mind for your tombstone unveiling, discuss it with your family and make sure your funeral insurance can cover it.
What Types of Tombstones Can You Buy?
Tombstone costs vary to suit different budgets, and are available in a range of sizes. such as for a child or a couple.
Customised tombstones can be made where manufacturers will either use your unique design and messaging, or you may ask for something special to be designed. Alternatively, you can visit a showroom or order a pre-designed tombstone online. Many will have tombstones specifically for royalty, celebrities, and heads of state. These are generally more elaborate and costlier than standard tombstones.
You can also choose to add extras, such as statues, walls, and an additional reinforced concrete slab.
If having a tombstone is your wish, do you know if your funeral policy will cover this or pay out enough to spare your loved ones the expenses? If you're unsure, use the hippo.co.za comparison tool to review a range of funeral plans today.
Sources: Tombco; Bona; Bataung Memorials; Classroom
Prices quoted are correct at the time of publishing this article. The information in this article is provided for informational purposes only and should not be construed as financial, legal, or medical advice.