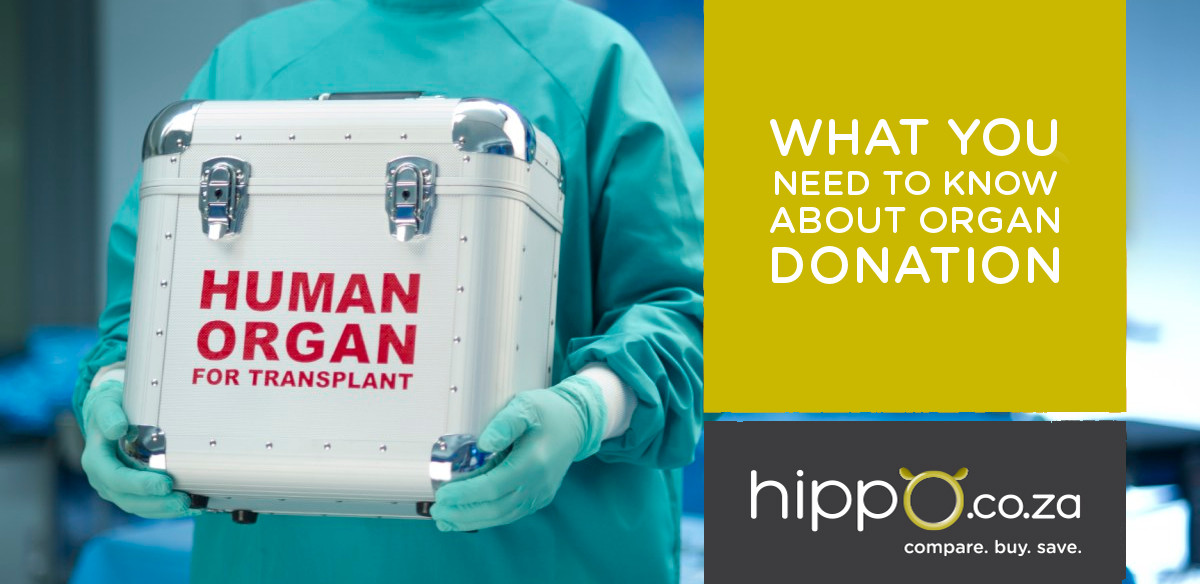 According to a survey conducted by the Organ Donor Foundation (ODF) in 2017, 4 300 adults and children in South Africa are in need of a new organ, but only 361 transplants took place last year. Their studies further reveal that only around 0.2% of South Africans have registered as organ donors. South Africa is clearly in need of more donors, but many don't understand the process, and possibly don't know that one person can help up to 50 people through donating various organs and tissues.
According to Professor Magda Slabbert, whose focus is medical law at UNISA's College of Law, one of the main reasons for the low levels of organ donation is lack of knowledge. "Our research has proven that the main obstacle is ignorance, which is then thrown under the carpet of culture. Once you engage and explain how organ donation works, there is much greater acceptance", she says. Organ donation is in fact a fuss-free, and simple process, enabling you to save one or numerous lives once you have passed on. If you're unsure about the process, and whether you'd consider becoming a donor, here is what you need to know about organ donation in South Africa.
How do I become an organ donor?
Becoming an organ donor is simple, and no medical tests or examinations are needed. You can either call the ODF on their toll-free number of 0800 22 66 11, register online at odf.org.za, or inform your family that when you pass you would like to donate some or all of your healthy organs. If you register with the ODF, you will receive an organ donor card to fill in and keep, and stickers to place on your identity document and driver's license.
What does it cost to become an organ donor?
Registering to become an organ donor is completely free. All expenses incurred during the donation process will be covered by the relevant hospital and/or tissue bank, as required by South African law. Compensation is also not given to you or family members for organ donation as it is viewed by law as a gift that has no monetary value.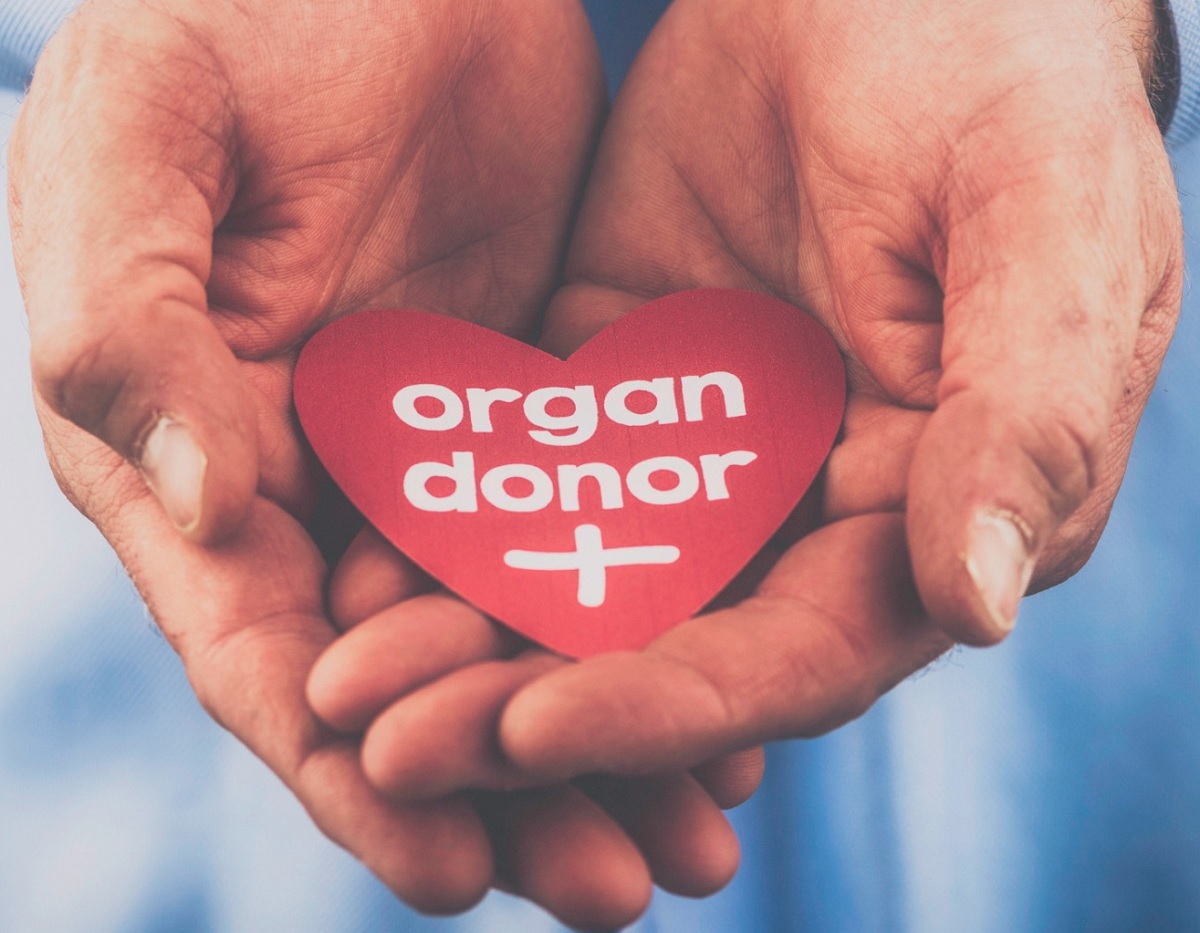 Can anyone register as an organ donor?
Anyone whose organs and/or tissue at the time of death are healthy will be able to donate. When registering as an organ donor you will only be discounted from donation if you are suffering from a chronic illness that will negatively affect the potential recipient. In addition to this, South African law doesn't permit recipients of organ donations to know who their donor was, and vice versa.
Can I change my mind after registering?
You can certainly change your mind after registering for organ donation. The organ donor card is not a legally binding document, and so simply tearing it up and removing the stickers from your ID and driver's licence will signal you have changed your mind.
What organs can be donated?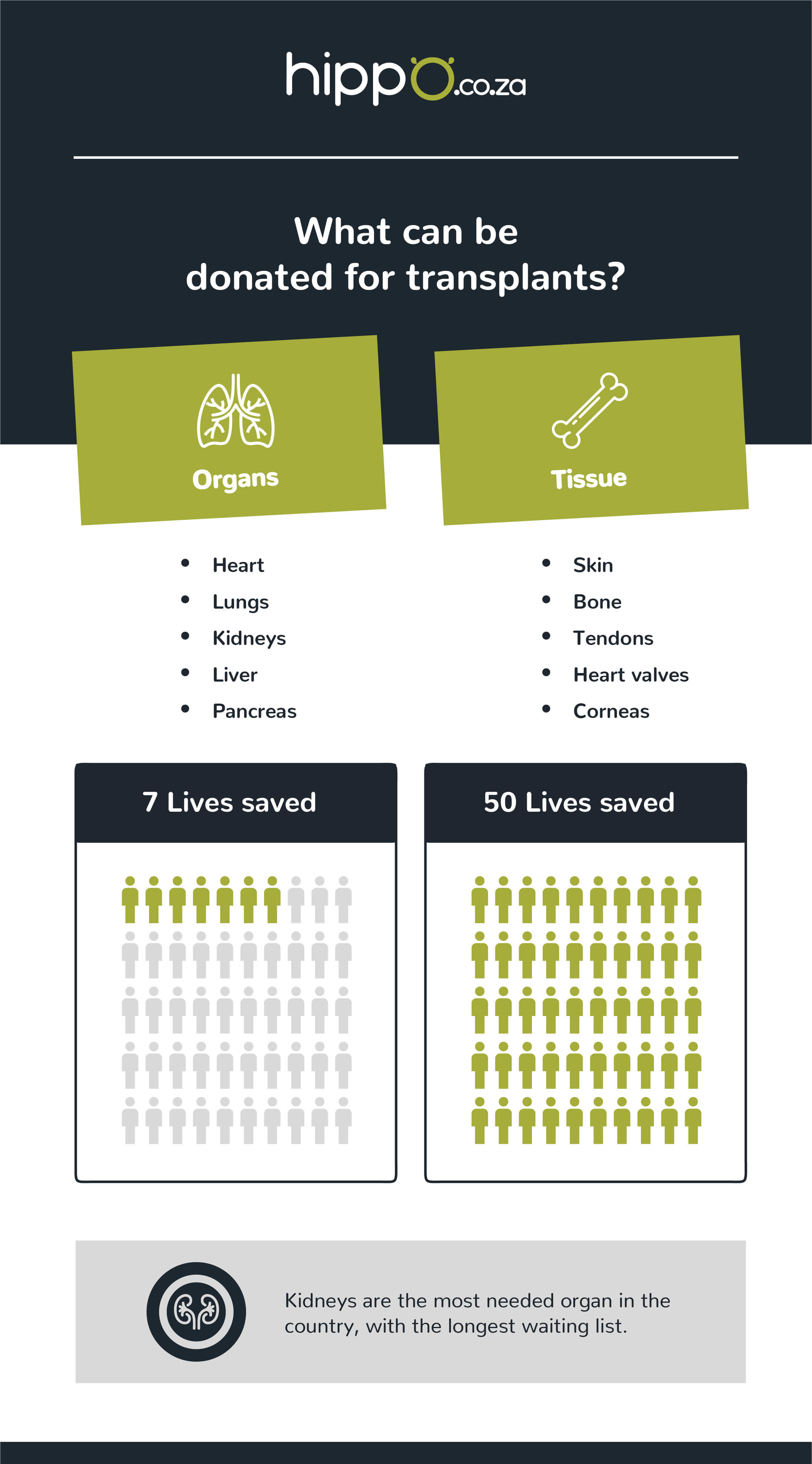 There are two types of transplants; organ and tissue. Organ transplants include the heart, lungs, kidneys, liver, and pancreas. These organs together can save up to seven lives. Tissue donations include skin, bone, tendons, heart valves and corneas. These tissues can save up to 50 lives.
Currently kidneys are the most needed organ in the country, with the longest waiting list. A limited number of facilities offer treatment for renal failure, meaning only 8 000 out of 50 000 people living with renal failure are on dialysis. This has left 42 000 South Africans untreated for renal failure while waiting for a new kidney.
While organ donation is a personal choice, the ODF advises anyone thinking of becoming an organ donor to inform their family of their decision, just as they would inform them of their Funeral Cover policy. It is, ultimately, your family's decision after your death, whether or not your organs will be donated, so speaking to them ahead of time will ensure they know about and respect your wishes when the time comes.