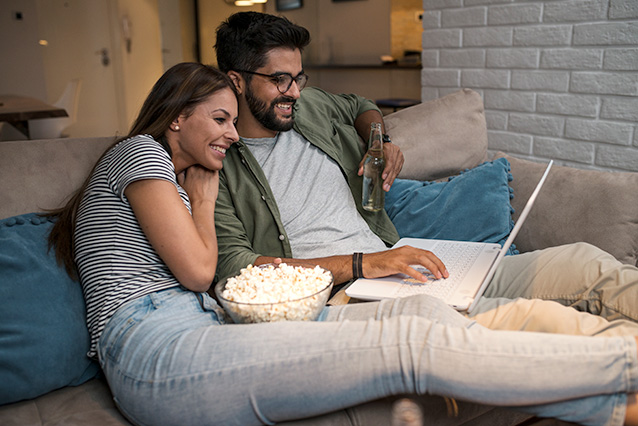 For years you've been secretly dreaming of a prolonged staycation, where you can catch your breath, get some rest, get stuff done and work from home (away from your annoying colleagues, especially that guy who steals your lunch out of the fridge). Now that you have it – thanks to COVID-19 and the extended national lockdown – you're not quite sure how you're going to get through it, or how you'll face life after it.
Get ready for the new normal
The pandemic – and the economic fallout that it's brought – will change social situations in ways we still won't fully understand for a while. One thing's for sure: when the lockdown ends, we won't be going back to the same thing, but we will be going back to something new.
As Professor Salim Abdool Karim, chairperson of the Ministerial Advisory Committee on COVID-19 has pointed out, it's highly unlikely that the virus will simply disappear. We will have some form of phased lockdown for some time to come.
The internet was invented for times like these, when people work and interact remotely. If you don't yet have a high-speed connection, shop around for one now so that when we're all finally free to move around again, you can get fibre installed at home. You won't regret it.
Staying home is the new going out
Even when the lockdown lifts, health concerns and social-distancing rules might mean you won't (or can't) do things like go to the cinema. Instead you'll be limited to small groups or nights at home – a scenario that has 'Netflix binge' written all over it.
Similarly, if you're unable to travel but still want to stay in touch with friends and relatives who live far away, Zoom meetings or Houseparty hook-ups might make more sense than travelling by air.
Bottom line: no matter what the 'new normal' looks like, you'll need a fast, reliable internet connection at home. And in a post-COVID-19 economy, where money's tight and nobody wants to pay more than they have to, you'll need to make sure you're getting the best deal possible.
Compare Fibre Deals to find the best deals on fibre-to-the-home internet connections.
This article is for informational purposes only and should not be construed as financial, legal or medical advice.