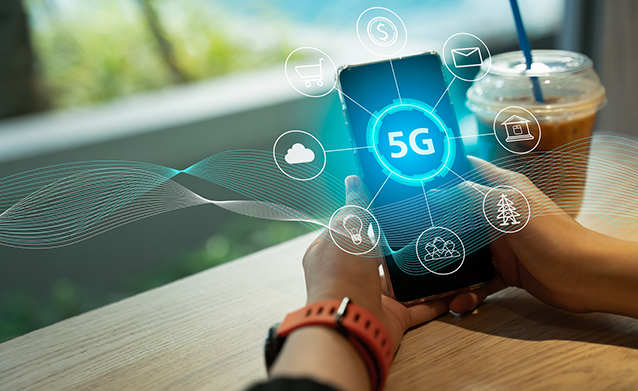 Travelling at the speed of light isn't something that only happens in sci-fi movies. These days, that's exactly what a lot of your data does. No idea what we're talking about?
The roll-out of fibre-optic cables has been happening for a number of years now (you may have noticed builders ripping up the pavements in your suburbs) and, thankfully, prices have also come down considerably. And you've no doubt had to suffer through more than one bad video call or live stream this year - so you don't need us to tell you all about the importance of having a stable connection such as LTE, fibre or 5G for remote working and schooling.
The state of South Africa's fibre roll-out
Fibre-optic internet (just say 'fibre', everyone does) is taking over from ADSL at a rapid pace all over the country, and for good reason.
First of all, it's not as prone to cable theft as the copper cables ADSL runs on, says Simon Swanepoel, CEO of Gauteng-based fibre internet service provider RocketNet.
South Africa has suffered at the hands of cable theft for years, and it cost Telkom R1.5-billion over the last five years alone in prevention and network-rehabilitation efforts.
Fibre is also not nearly as prone to being struck by lightning since the cables are made of plastic and glass, not metal, says Swanepoel.
"Fibre is the most reliable and fastest internet connection available to consumers at the moment. It runs at the speed of light and all the major cables that carry our internet traffic, from undersea cables to long-distance national lines, are fibre internet cables."
All of these benefits have led to a huge uptake of fibre in SA, with subscriptions jumping from 280,097 in 2017 to 1,64 million in 2019, according to ICASA's The State of the ICT Sector Report in South Africa – 2020.
Read more: About to Lose Your ADSL? Here's What to Upgrade to
5G has arrived and is here to stay
While LTE still dominates the mobile internet space, the global pandemic has seen at least one positive: speeding up the arrival of 5G internet to our shores. South Africa now boasts three networks that support 5G connectivity – Rain, which was first to launch in 2019, followed by Vodacom and MTN in 2020 – due to ICASA's emergency spectrum allocation during lockdown.
There's a whole new world of possibilities that comes with 5G – think self-driving cars, near-real-time gaming due to low latency, AR/VR experiences, controlling robots remotely, and more.
"5G definitely has its application in today's environment; self-driving cars won't be possible without it, as consumers need to have good connectivity while on the road and should have a similar experience or close to fibre-like experience when not at home," says Swanepoel.
And let's just get it out of the way right here. The conspiracy theorists didn't get this one right – 5G towers were not used to spread the novel coronavirus.
How to choose between 5G, fibre and LTE
South African consumers have a wide variety of ISPs to choose from, and according to MyBroadband's best ISP ranking by consumers, the top 3 are Cybsersmart, Supersonic and Cool Ideas.
The decision to choose between fibre and LTE should come down to coverage and how many providers are within your area; one ISP servicing an area means network congestion. If this is the case, look at the alternatives.
Having a stable connection has certainly helped with working from home during the lockdown. Whether you are based in a remote farmhouse or in the middle of a busy metropolitan, your connectivity should be able to handle high volumes of uploads and downloads. Remember, all those group video calls need a good upload speed. To find out what your fibre and LTE options are, no matter where you are based in South Africa, check out Hippo's comparison tool for the best fibre or LTE deals.
This article is for informational purposes only and should not be construed as financial, legal or medical advice.