When planning to say your "I do's", it's difficult not to get swept away in the moment and spend money on unnecessary items . Not budgeting and overspending could affect your financial wellbeing for years to come – not an ideal way to start any marriage.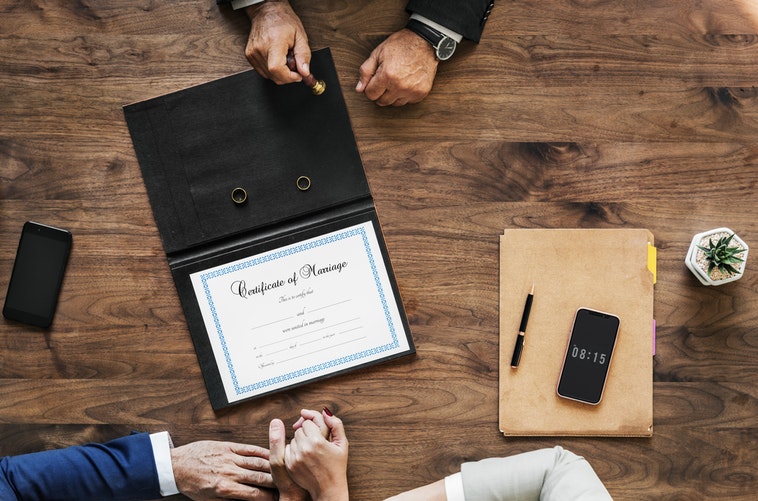 Here are some practical tips on how to save money on your wedding celebration while still having the best day of your life.
1. Wedding Planning
From the get-go, work out a budget and stick to it. This is one way to ensure you don't get left with wedding debt for years after the event. There are some cool apps and websites that offer budgeting tools specifically for wedding planning like Hitched.
2. Wedding Favours
It is traditional for the bridal couple to give each guest a gift but the cost of these can add up quickly. You could either go for a more modern approach and skip the favours altogether, or do something more special and intimate, like writing personalised 'thank you' notes for each of your guests.
3. Wedding Photos
Hiring a professional photographer could eat up a big portion of your budget, but for many, photos are essential as they hold the memories of a special day never to be recreated. Instead of hiring a professional wedding photographer, a fun way to save money is to get your guests to take photos – either with their own cameras or cellphones, or (if budget allows) provide a disposable camera on each table - it's a good way for them to interact with each other and adds an extra bit of fun entertainment!
4. Wedding Catering
Food is one of the biggest expenses at a wedding, and people tend to remember how good (or not) it was for a long time afterwards. But, there are affordable ways to serve delicious food on a budget. Shop around, use a smaller catering company, or ask your guests to bring a dish, like a potluck. Even if your religion has strict food preparation requirements, this could still be an effective way to save money.
5. Wedding Invitations
Printed invitations are nice but cost money. Your 'save the date' as well as formal invitation can be done by creating your own wedding website with free website builders that can contain all the information your guests need. Some sites will even allow you to manage the RSVPs and food selections.
6. Wedding Attire
You're only going to wear your wedding dress once, and chances are the bridesmaids' dresses will gather dust at the back of the cupboard too. Hiring a dress can be a fraction of the cost of buying a wear-once-only dress without compromising on the style and look you want. Popular wedding dress shops will have a selection specifically for hiring, and will also tailor them to fit you and your bridesmaids.
7. Wedding Venues
May to August is usually the 'off-season' for weddings and many venues discount their rates during these winter months. Venue hire costs on Saturdays are typically the most expensive – if your faith or religion prevents you from marrying on a Saturday, you can take advantage of this cost difference and save money by setting your wedding date on any other day of the week.
8. Wedding Guest List
This is one of the hardest parts of planning a wedding – deciding who to invite. You want to invite the people who will make the day a memorable one, your closest friends and family, but you also have a limited budget. It's important to take your time and carefully select your guest list. First, calculate how many people your budget allows. Start with a full list of everyone you want to invite, add the people you think should be invited, from this create a shortlist to get to the final list and stick within your limits.
9. Wedding Cake
Traditional fruit cakes are not as popular as they used to be - besides, wedding cakes are increasingly becoming more modernised to the couple's preferred taste. So, whether carrot, chocolate, or plain sponge, go with what tastes good to you. You could also ask the bridesmaids or a few family members to each bake a cake for the wedding. This way the guests get a choice from a variety of cakes that are made with plenty of love.
10. Wedding Flowers
Why pay for imported blooms that cost a small fortune? Make use of local seasonal flowers – greener, cheaper, and proudly South African!
There are so many ways to cut back on the big day without breaking the bank, after all, it's really about two individuals coming together to begin a wonderful journey. With these tips, you don't have to get into financial distress to have the wedding of your dreams.
Prices quoted are correct at the time of publishing this article. The information in this article is provided for informational purposes only and should not be construed as financial, legal, or medical advice.