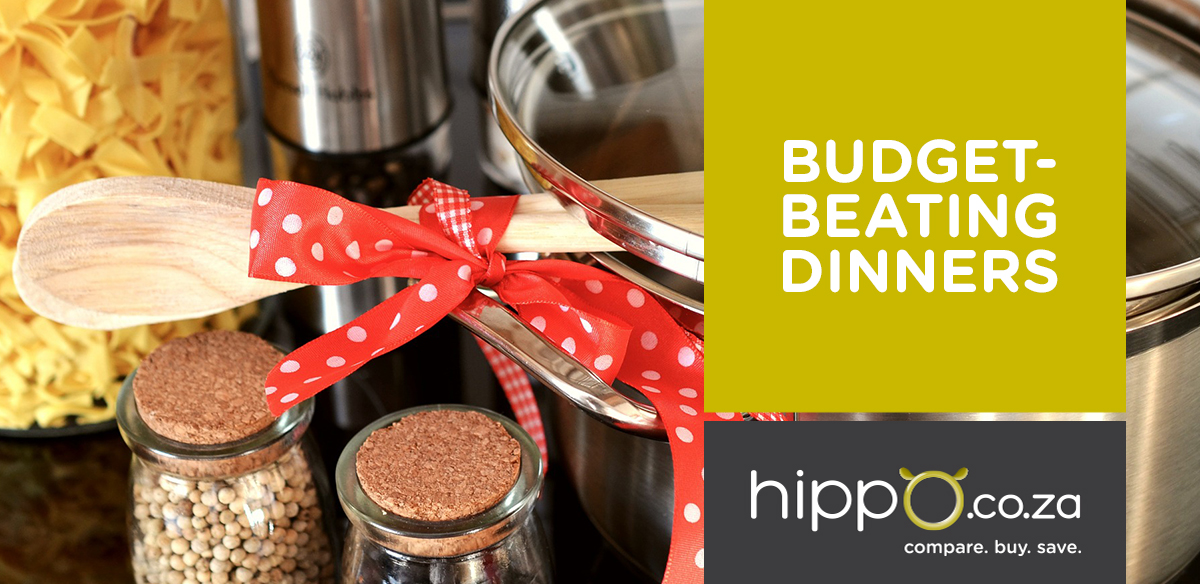 Buying your morning cup of coffee. Filling up your car with fuel. Planning your weekly meals. From petrol to milk and bread, everything has gone up in price recently as both globally and locally, economies start to feel the pinch.
Because of this, it's getting more and more difficult to eat healthily as a family and still remain within budget. With this in mind, the Hippo.co.za team has rounded up some affordable but tasty dinners from some of our favourite foodies, so you can shop smart and still eat well – without breaking the bank.
Golden Puff-Pastry Plait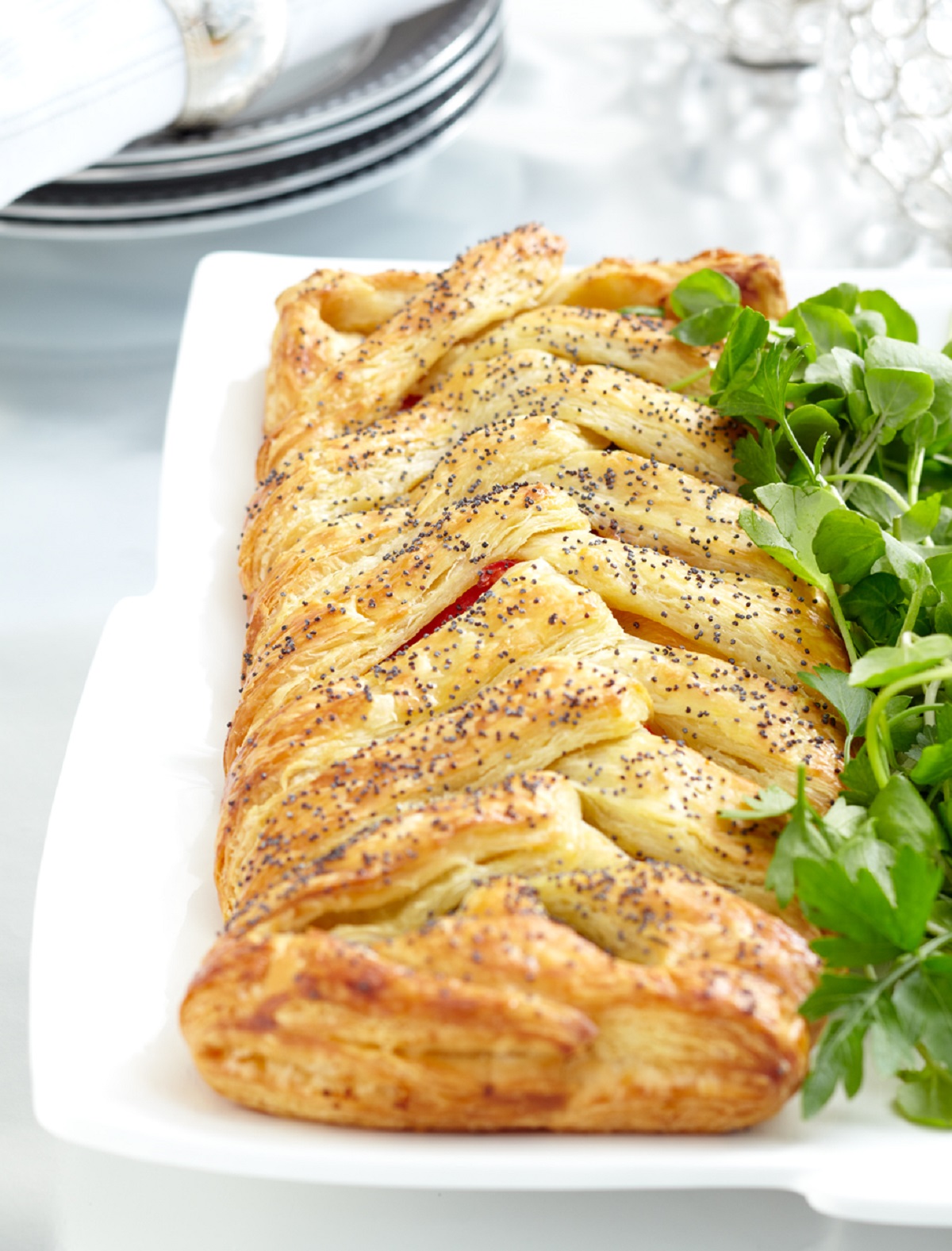 Sally Emery, editor of Good Housekeeping, has been serving this recipe to her family ever since it was first featured in the magazine over four years ago. "It looks so striking, but is really simple to make – plus the filling is perfect for turning leftovers into a delicious meal," she says. Puff pastry is also really affordable, so it's always good to have a couple of rolls in the freezer.
From shredded leftover chicken to a couple of slices of fried bacon and some chopped Peppadews, root around in your fridge and make up your own delicious filling combinations. "At Easter, I even made a sweet version of this for brunch by filling it with marshmallow eggs and sprinkling icing sugar on top," says Sally.
Sally's top tips for creating delicious meals on a tight budget include shopping smart and planning ahead. "Find meat producers near you who sell free-range meat at a discount and do online shopping so you can avoid temptation in the aisles," she advises. She also notes that you can save money by turning yesterday's leftover dinner into today's lunch. "If you spend R40 a day on lunch at the office, that means R800 a month," says Sally. Finally, get expert advice and ideas from websites such as Good Housekeeping, which has more than 600 easy and affordable recipes and inspiring 7-day supper plans.
Ingredients
350g filling of choice (shredded chicken, Peppadew, spinach, chopped bacon)
1 x ready-rolled puff pastry
50g feta or mozzarella cheese
2 thyme sprigs, leaves removed
Freshly ground black pepper
1 medium egg, beaten
½ tsp poppy seeds (or sesame seeds)
Method
Preheat oven to 190°C.
Prepare your filling, choosing suitable items from your fridge. If you're including Peppadews in your filling, remember to pat them dry – puff pastry doesn't like damp!
Unwrap the pastry and put on a baking tray so the short end is in front of you. Spread the cheese in a line towards you down the middle third of the pastry, then top with filling. Sprinkle over thyme leaves (or coriander) and season well with freshly ground black pepper.
With a sharp knife, cut 2cm-wide slits, running from 1cm away from the filling to the edges of the pastry, slanting the slits towards you. Brush pastry with beaten egg.
Starting at the end furthest from you, fold pastry strips, alternating sides, over the filling to give a plait effect. Brush top with beaten egg, then sprinkle with poppy seeds.
Cook the plait for 30 to 40 minutes or until pastry is golden. Serve warm with a fresh green salad.
Beef Bolognese and Tomato Salsa Subs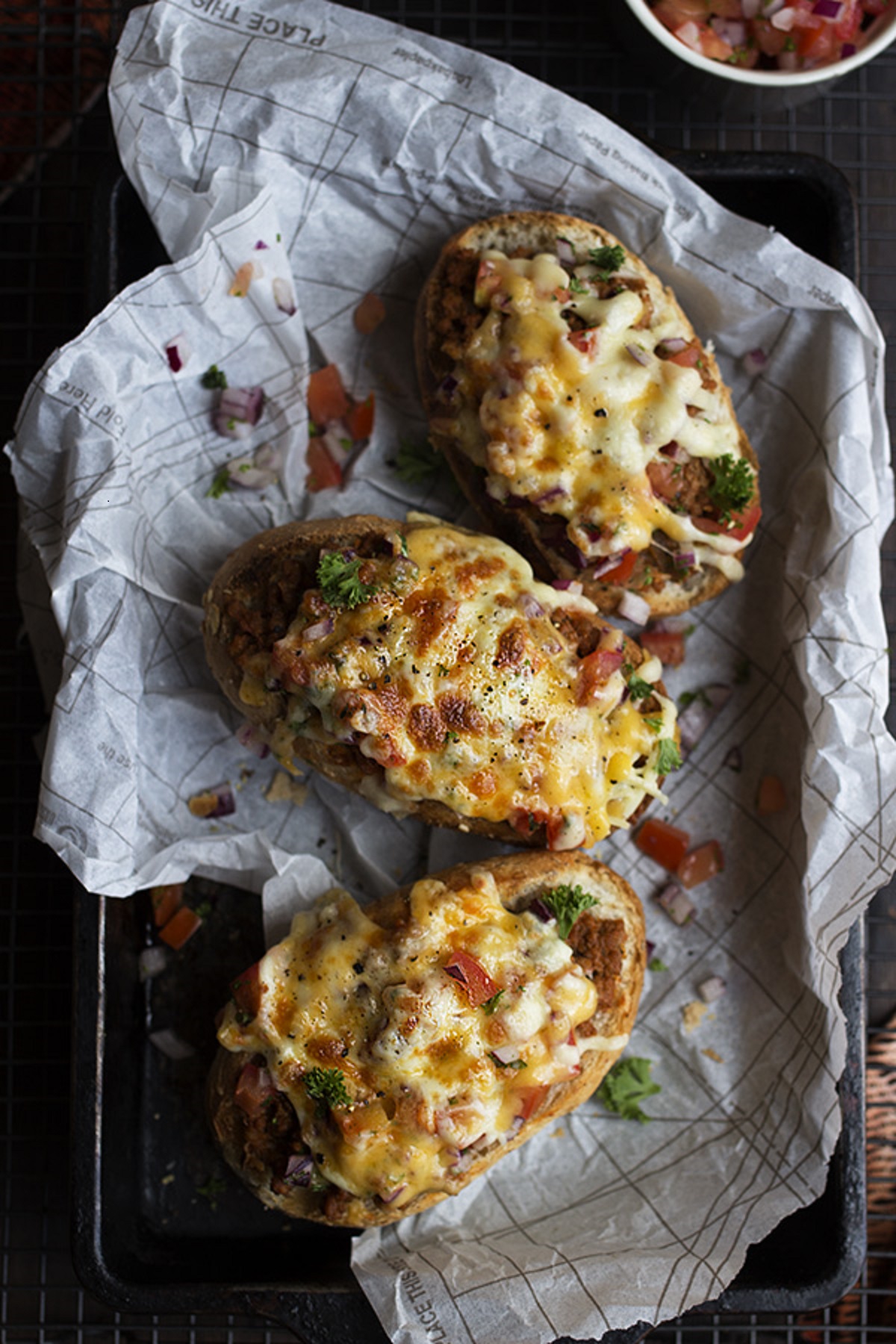 Anina Meyer from Anina's Recipes lists this as a really well-balanced meal that's easy to make and budget friendly because it uses beef mince and brown bread rolls as your main ingredients. The tomato and onion salsa gives it a uniquely fresh taste and lifts it above your typical Bolognese. Top it with cheese and grill it to perfection for a meal that's so delicious you'll definitely want to enjoy it more than once a week!
The ingredientsused – such as bread rolls, beef mince, tomato, onion and cheese – couldn't be easier to source and may even be sitting in your fridge and pantry right now. Anina's top tip when trying to cook healthy and affordable meals for the family is to keep it simple. "Have one meat option and one starch option and add your favourite combinations to that," she says. "And don't forget to save those leftovers!".
Ingredients
15ml olive oil
1 onion, finely chopped
1 teaspoon minced garlic
1kg lean beef mince
A handful of fresh thyme leaves
Salt and pepper to season
1 can chopped and peeled tomatoes
1 red onion, finely chopped
1 large, ripe tomato, finely chopped
A handful of fresh parsley, finely chopped
4 brown rolls/buns of your choice
1 cup grated cheddar
1 cup grated mozzarella
Method
In a large saucepan, heat the olive oil and sauté the onion and garlic until translucent.
Add the mince and brown.
Add the herbs, seasoning and tin of tomatoes.
Allow to simmer for 30-40 minutes on medium heat, checking in every few minutes so as not to burn it.
Combine the chopped red onion, tomato and parsley in a small mixing bowl and set aside.
Cut a hole from the top part of the bun to make a little boat that will hold the ingredients.
Scoop spoonfuls of Bolognese into the hollowed bread, followed by tomato and red onion salsa and finish off with cheese.
Freeze the leftover Bolognese for subs next week!
Grill in the oven until the cheese has melted and start to bubble. Serve hot.
The Not-Sweet Bobotie Packed with Veggies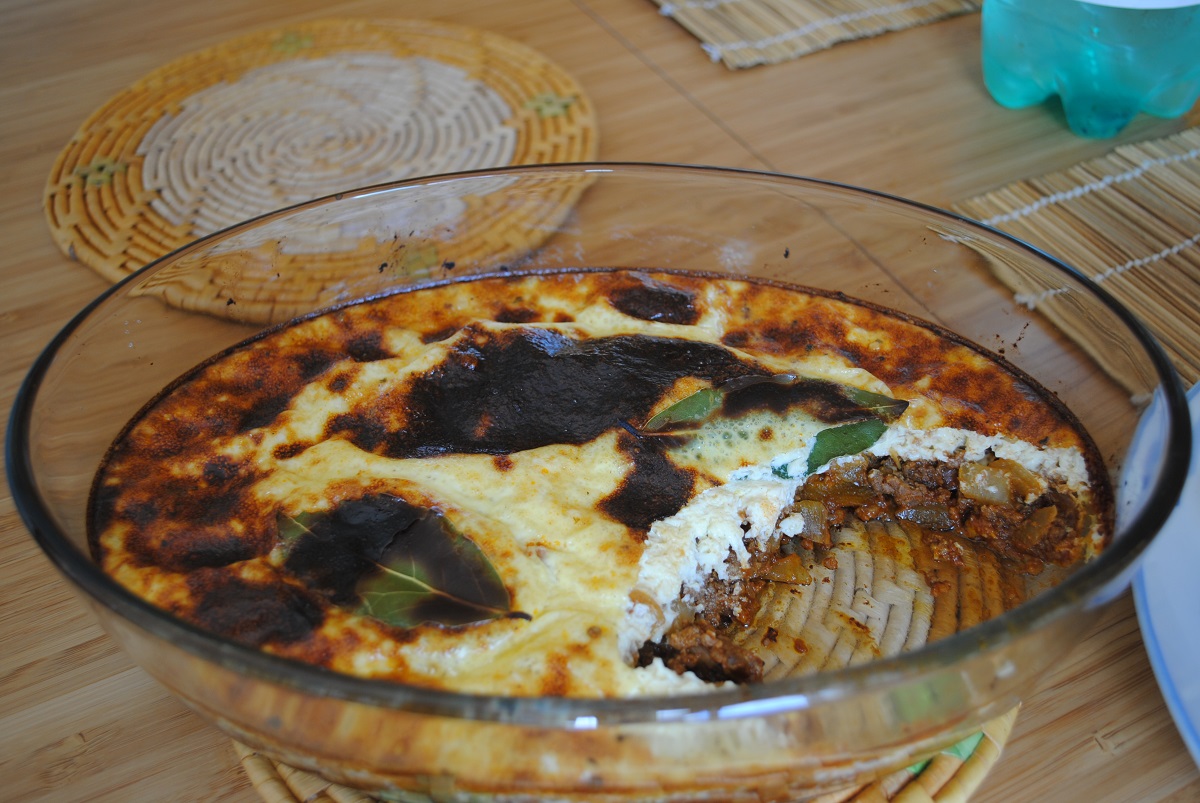 Christine Phillips from the Little Cooks Club loves this recipe because it's such an affordable option, as all the veggies bulk up the meal and make it go so much further. She suggests serving it with brown rice or a lovely green salad.
Her number one tip for creating healthy meals on a tight budget is planning properly. "If you don't plan your meals in advance, your meals that week will probably be expensive and not that healthy," she says. She suggests doing a menu plan for the week and doing your shopping for the week on the Sunday before. Other top tips include always making extras of a certain meal like mince and freezing it for another evening, as well as keeping your veggies in Ziploc bags so that they stay fresher for longer. Her final tip? "Always make sure when planning meals that you have lots of colour on the plate, as this makes meals a more enjoyable experience," she says.
Serves 6
For the bobotie:

Ingredients
2 tablespoons butter or coconut oil
1 large red onion
2 carrots, peeled and grated
1 red pepper, chopped
4 courgettes, grated
10ml fresh ginger, grated
3 cloves garlic, crushed
1 tablespoon mild curry powder
1 teaspoon turmeric
2 teaspoons ground cumin
2 teaspoons ground coriander
3 whole cloves
5ml allspice
2 tablespoons honey (optional)
1 tablespoon red wine vinegar
1 tin whole peeled tomatoes
800g beef mince
1 teaspoon dried mixed herbs
Salt & pepper
Custard
For the custard:

Ingredients
1 cup cream or milk
2 eggs, beaten
4 bay leaves
Salt & pepper
Method for bobotie
Preheat your oven to 180°C.
Melt the butter; fry the onions and all the veggies until soft.
Add in all your spices and cook for a further minute.
Pour in the honey, vinegar, and tomatoes, and then set aside.
Then add your mince and fry, breaking everything apart.
Add all your ingredients and season.
Cook for 30 minutes.
Place into an ovenproof dish, pour over custard and bake for 30 minutes.
Serve with cauliflower rice or a large salad.
Method for custard
Pour milk (or cream) into a small saucepan and place over medium heat. Cook, stirring constantly, for 5 minutes or until hot.
Whisk egg yolks, salt and pepper in a heatproof bowl until well combined. Then pour hot milk (or cream) into egg yolk mixture, whisking constantly.
Return mixture to saucepan over low heat. Cook, stirring constantly, for 15 to 20 minutes or until custard thickens.
Remove from the stove.
Baby Potato & Parmesan Frittata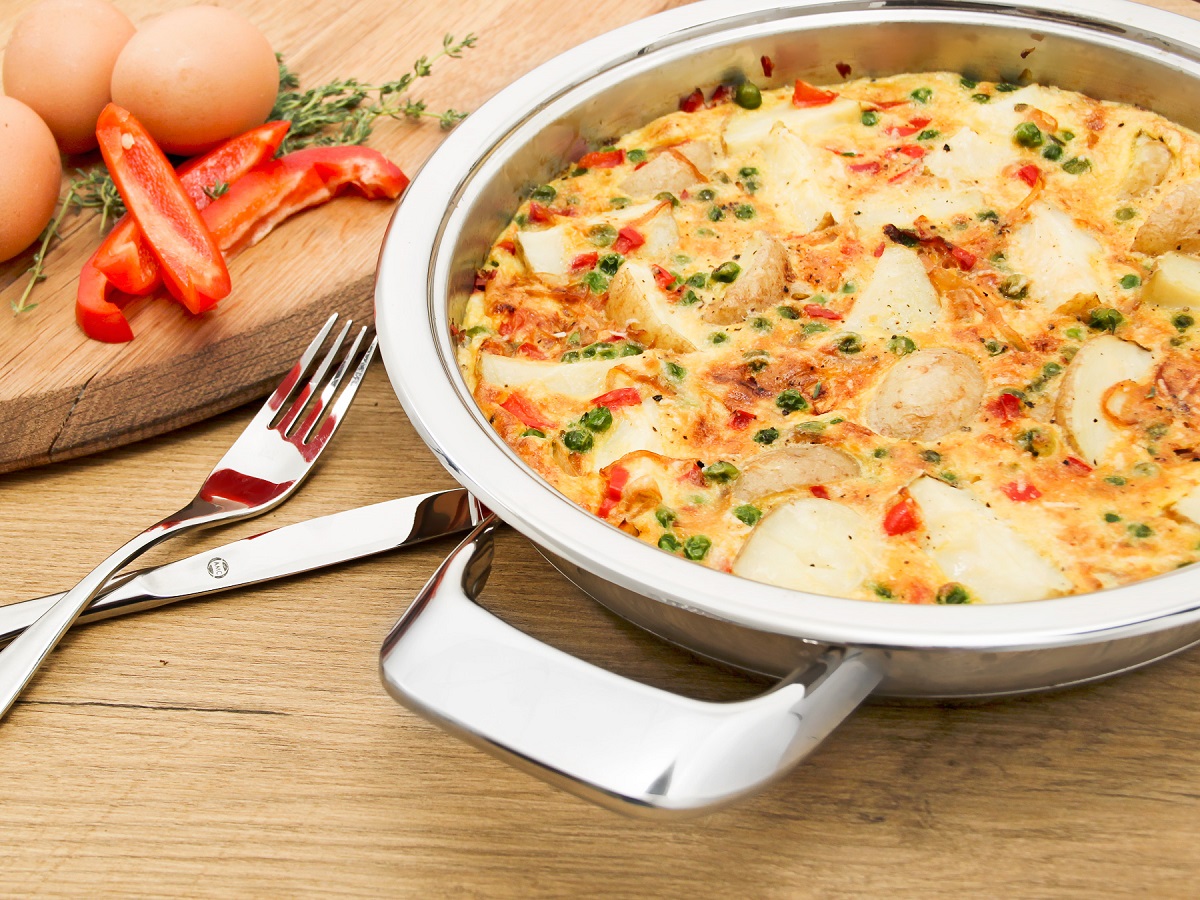 Kaye Cox from AMC Cookware says that this frittata is ideal if you need to prepare a meal in a hurry. It's similar to an omelette or crustless quiche, and it uses everyday staples to create a delicious dish.
Although the recipe doesn't have any meat in it, make this recipe uniquely yours by throwing in any leftovers you find in your fridge, from meats and cheese to veggies. This also means you don't have to go out and buy expensive ingredients, as you can simply use what you have at home. And, if you want to save even more, substitute the Parmesan with cheddar cheese, which is more affordable. You can also keep any remaining frittata and pack it up the next day in either the kids' or adults' lunchboxes.
Kaye's other tips for cooking within a budget are to always cook with foods that are in season, because these are generally more affordable. Buying tougher cuts of meats is another option (as long as you cook them well), as is using dried beans and pulses as the protein in a meal.
Ingredients
500g baby potatoes
2 leeks or 1 onion, thinly sliced
1 red pepper, seeded and chopped
½ cup (125 ml) frozen peas, rinsed
6 extra large eggs
100g Parmesan or pecorino cheese, finely grated (or use cheddar)
30-45g butter
Salt and freshly ground black pepper to taste
Method
Place baby potatoes in a saucepan with 50ml water and heat over a medium temperature. Reduce the heat to the lowest setting and cook potatoes for 15-20 minutes, or until cooked through. Remove from the heat and allow to cool slightly. Once cooled, cut into chunky slices.
Preheat a skillet over a medium temperature. Sauté leeks or onion and red pepper until tender. Add the peas and heat through. Beat the eggs together, add the cheese and season to taste. Add butter to pan and allow to melt. Add the potatoes, then pour the egg and cheese mixture over.
Cover with lid and reduce heat to the lowest setting. Allow eggs to set completely, which should take about 7-10 minutes.
Place in oven (without the lid) and grill for 5 minutes to brown the top.
Remove from oven, slice and serve warm or at room temperature with a salad.
NOMU Hot Chocolate Cake-In-A-Mug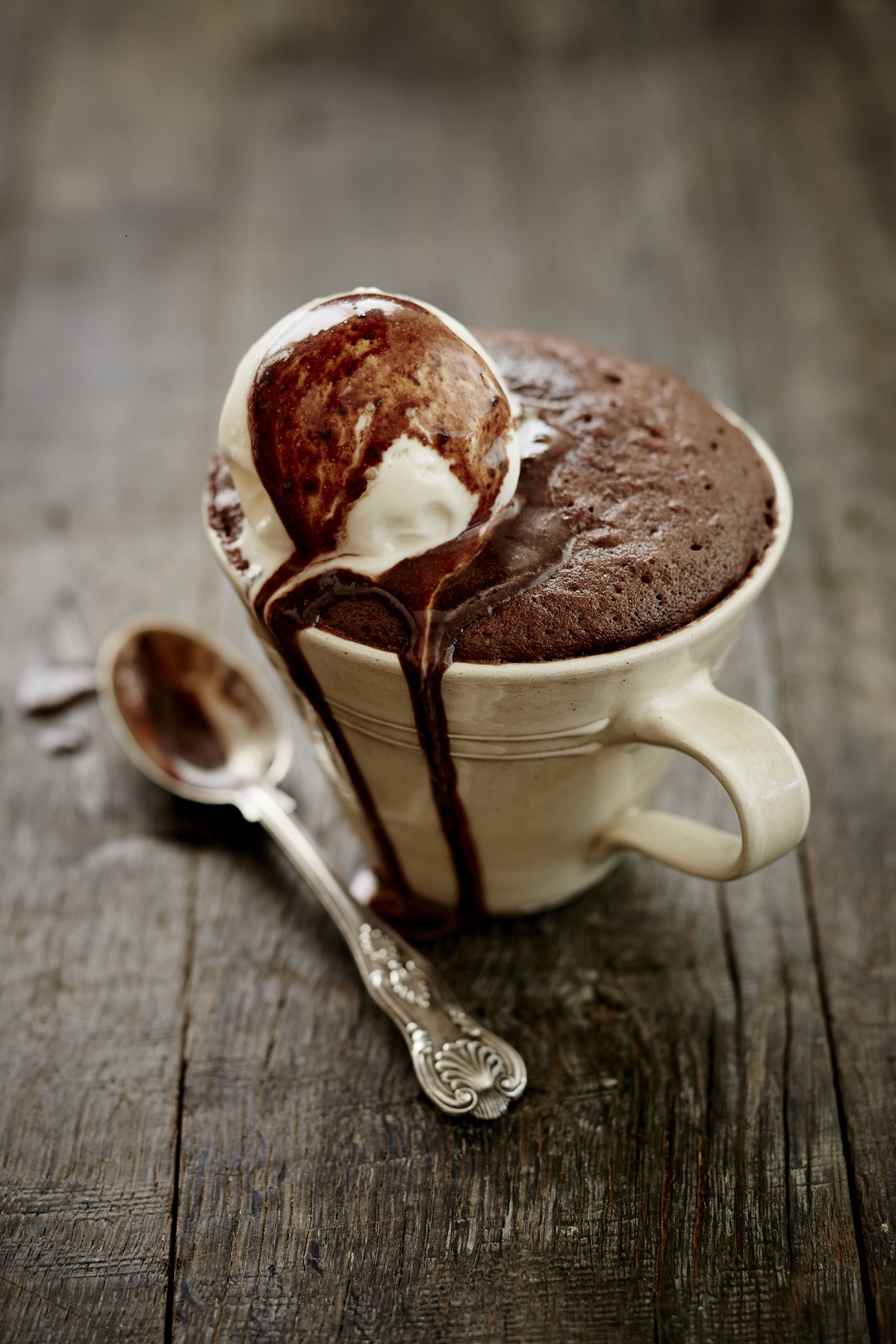 Lee Geldenhuys from NOMU says their Hot Chocolate Cake-In-A-Mug contains minimal ingredients with raw, unrefined sugar, but maximum decadence. Not only is this mini-cake easy to make, it's also fun to bake with the kids and it can fit into any budget.
Ingredients
Cake:
30g (or 1 sachet) New NOMU Hot Chocolate (Just Add Water)
1 tablespoon sugar
4 tablespoons flour
¼ tablespoon baking powder
1 tablespoon melted unsalted butter (or vegetable oil)
3 tablespoons milk
To serve:
Vanilla ice cream
NOMU Hot Chocolate sauce (you'll need 125ml cream, and NOMU Hot Chocolate– see recipe below)
Method
Combine the dry ingredients (sugar, flour and baking powder) in a bowl.
Add the melted butter and milk, and whisk until evenly combined.
Spoon the batter into a mug and cook on high in the microwave for 1 minute. If you're making more than one mug cake, remember to cook them one at a time in the microwave.
Serve immediately with a scoop of vanilla ice cream and hot chocolate sauce.
To make the NOMU Hot Chocolate sauce, place the cream and hot chocolate in a small saucepan and gently heat, stirring constantly until smooth and creamy. Alternatively, simply heat the cream in the microwave for 30-60 seconds. While still hot, add the hot chocolate powder and stir until evenly combined.
These tough economic times may be making it difficult to cover all your bills and still afford the basics such as food. Compare quotes on Household Insurance, while you're planning your budget for groceries and give yourself security in knowing that your kitchen items may be replaced in the unfortunate event of damage or theft.