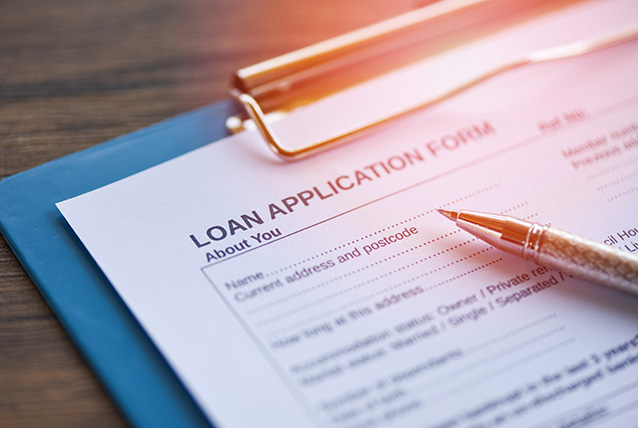 Do you need to get your finances back on track? A personal loan can help, but not all loans are the same. You'll need to know how the bank will determine whether it will grant you a loan, how much you can borrow and what interest rate they'll charge.
Your ability to receive a loan – and the amount of interest you'll have to pay – depends on your risk (in this case, the risk is that you won't be able to pay back your debt). If the bank considers you to be low-risk, you're likely to be charged a lower interest rate.
What's your credit history?
The first thing the bank will look at is your credit history. Do you have a record of paying your debts on time? Have you already paid off a sizeable chunk of your existing debt? Do you have any serious credit defaults against your name? Have you ever been declined credit before? If you can answer yes, yes, no and no to these questions, you're more likely to be granted a loan.
If you have a history of failing to meet your obligations, you will have a bad credit score. You are unlikely to be offered a loan, especially now in the recessionary economic state we find ourselves in.
In fact, it is generally a red flag when a lender promises loans to people with bad credit. The lender is unlikely to be willing to offer you a deal with reasonable terms that you can manage.
What's your credit rating?
Along with your credit history, the bank will also look at your credit rating (also known as a credit score). Each credit bureau has its own system, so your number might vary from institution to institution, but they all rely on one thing: a credit history. If you've never had a credit card or taken out a loan before, you won't have a history and you won't have a rating, and the bank might not give you a loan.
Building up a good credit score is all about consistently meeting your financial obligations. So even if it is a credit card, ensuring you keep up with your payments is vital to your score.
Your credit report will contain a complete record of your accounts, payments, amounts owed, defaults, and so on. By law, every South African is entitled to one free credit report every year. You can get your score/rating from credit bureaus like Compuscan, TransUnion, XDS or Experian.
Compare and save
Your credit history and credit rating are the two key factors that banks and other lenders will look at when they're considering whether to grant you a loan, how much to loan you and what interest rate to charge you. Before you accept the loan, be sure to compare offers – and keep that interest rate in mind. Hippo's online tool allows you to compare personal loans from a range of providers in a matter of minutes.
This article is for informational purposes only and should not be construed as financial, legal or medical advice.