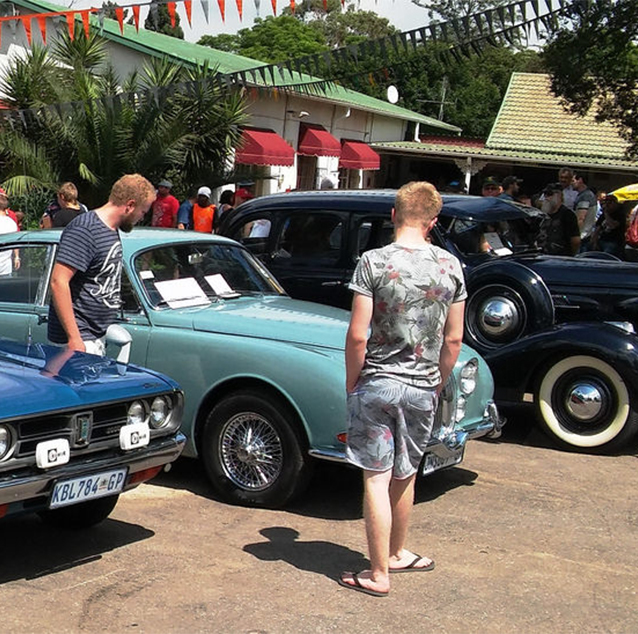 Are you looking to connect with others who share the same passions and interests you do? If you're a car fanatic, there are numerous and diverse car owners' clubs in South Africa that cater to almost any person, brand and category.
Joining a car owners' club can have several benefits, including access to service guides, more affordable parts, and being part of a community. Some owners' clubs also offer advanced driving courses and training, which could get you a preferential car insurance quote.
Here are three of the best car owners' clubs in SA:
1. Ferrari Owners' Club
One of the most popular owners' clubs is the Southern Equitorial Ferrari Automobili Club (SEFAC). SEFAC attracts the interest of fans and media alike at their popular annual get-together at Kyalami Race Track. The day consists of visitors engaging with Ferrari owners and cars, watching them race through Kyalami's sharp corners, and purchasing genuine Ferrari merchandise. It's a day out for the entire family with many retailers taking advantage of the large attendance to showcase their products.
2. Alfa Romeo Owners' Club
Like the Ferrari owners' club, the Alfa Romeo Club of South Africa (ARCSA) is a members-only club. By becoming a member, you enjoy numerous benefits, such as a monthly newsletter, the calendar of ARCSA events, access to a photo and video gallery, and member workshops with Alfa Romeo car guides and manuals. You also get discounts on ARCSA events and products.
You can register via the ARCSA website. Joining is easy and the costs are relatively inexpensive:
Application fee – R50
Annual membership fee – R400
The club is based in Gauteng but operates nationwide.
3. Suzuki Owners' Club
Another popular car club is the Suzuki Auto Club South Africa (SACSA). Founded by Monty Montgomery and Jaco Nel, the club developed from their desire to have a passionate Suzuki community in each province in South Africa.
SACSA organises several days each year where members and enthusiasts can watch Suzuki vehicles in action. Among the most popular days in the SACSA calendar are the Suzuki 4x4 Experiences, where owners take on tough off-road trails and learn new driving skills.
Enthusiasts can partake by driving themselves or by jumping in the passenger seat.
Suzuki training days are organised by the club with the following costs:
Driver – R800
Passenger – R500
If you're interested in joining the Suzuki Owner's Club of South Africa, you can register via their website.
Being a member of an owners' club means you love your car, so make sure you protect it as best you can. Use our comparison tool to get affordable car insurance that will make sure your four-wheeled baby is always looked after.
Prices quoted are correct at the time of publishing this article. The information in this article is provided for informational purposes only and should not be construed as financial, legal, or medical advice.