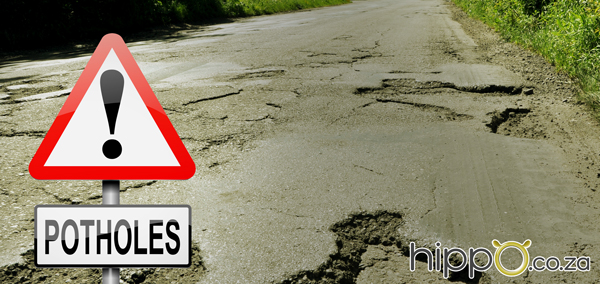 Potholes have become a serious point of discussion over recent years, especially in relation to the increased traffic on highways and suburban roads. According to CSIR (The Council for Scientific and Industrial Research), the main cause behind the pothole situation lies in a lack of adequate improvement in the preventative maintenance on a number of roads. There are several roads which are currently being rehabilitated to address the hazardous level that South African motorists are facing.

Arrive Alive previously stated 'human error as one of the primary causes in 57% of accidents' but the prevalence and encounters with potholes, which can be categorised as an environmental factor, has also been identified as a risk factor contributing towards accidents. To improve road safety, the pothole pandemic in South Africa needs to be addressed. To do this however, we need to understand what causes them and the level of damage they incur before they can be fixed.

Most dangerous roads with potholes
The roads in Gauteng have been under serious scrutiny. In recent media reports, it was identified that, in a space of six years, the amount of roads considered to be in a poor to very poor condition had increased from 20-46%. This deterioration has led the Johannesburg Roads Agency (JRA) to roll out a 'road rehabilitation campaign' which aims to address and repair 12 703 potholes and 37 545 patchings and clearings.

In the greater Mpumalanga region, motorists have been warned of the multitude of potholes. The Association for Safe International Travel (ASIR) makes mention of this in its guide for tourists visiting South Africa. The North West/Limpopo Province, however, seems to trump all with stretches of roads featuring some of the most intimidating craters. With 2 500 potholes between the Wolmaransstad and Schweizer – Reneke roads, 150 potholes between Klerksdorp and Vanderbijlpark deemed a horror for road users and 596 potholes between Klerksdorp and Ventersdorp. The state of the roads in these parts is clearly catastrophic. It has been said that road users in these parts are intimidated enough by the sheer size of these potholes to risk travelling in the shoulder lanes (which is actually illegal) as opposed to risking contact with these mineshafts in the road.

From a broader spectrum of thinking and surveying the damage to roads, Sanral has released a road condition report which classifies road conditions across the country as good, fair or poor. From all the listed roads, approximately 11 of the 15 national roads in the country are currently being rehabilitated due to poor conditions.

Specific areas on the below mentioned national roads are under rehabilitation: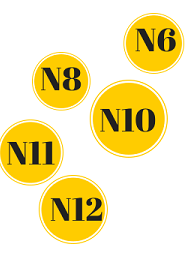 How are potholes created?
Research gathered from the CSIR pothole guide stipulates that the most common cause of potholes is the presence of water. However, the report also mentions that there are a number of cumulative aspects that contribute towards the formation of these craters on the roads.

Above and beyond the structural reasons, which involve the quality of the materials used, there are a number of other reasons (including the environment as well as traffic loading), which increase the likelihood of pothole formation.

Non-structural causes:
- Chemical spillages: diesel
- Mechanical damage: fires, accidents
- Rock fall
- Animal hooves on roads in warmer climates
- Inadequate road design (relates directly to the soil on which the roads are built)

The manner in which potholes form is determined by the pavement surfacing seals used in the road development process. The two main bituminous surfacing seals commonly used can either be asphalt or thinbituminoussurfacingseals (the latter is locally sourced and often referred to as 'chip and spray', surface dressing and surfacing treatment or 'chip seal').

Asphalt
Potholes that develop in asphalt are formed in two ways: the more primary cause is from the cracking of the asphalt seal, often caused by the ageing or fatigue of the material and inadequate support of materials. This is indicative of the quality of materials used, what it consists of, as well as the exposure to excessive water.

Environmentalcracking
A more secondary reason behind the formation of potholes revolves around environmental factors. This is typically the impact of the ultraviolet rays from the sun, extreme temperatures, oxidation or differential causes in relation to the weathering of the asphalt which may create cracks in the surface seal.

Potholes that form due to environmental and traffic conditions often occur as a crumbling of the asphalt surface seal and, on top of this, you're likely to find a crack, which may enlarge with time. If cracks are repaired within a reasonable period, significant impairment to the pavement may be avoided. However, if it's not repaired or rehabilitated but is left unattended, the crack's susceptibility to water will result in more deterioration over time.

Trafficloading
Heavy traffic loading may cause high road deflections. Deflections are a calculated measurement as to how the road is affected by the load it carries. Consistent high deflections and even the passing of overloaded vehicles is likely to lead to the cracking of the road, which will allow water to flow through these cracks. This will lead to further damages as it will result in the loosening of the structural layer works.

This makes overloading of vehicles and an other modes of transport on the road an important factor to control, monitor and address for the preservation of roads and the maintaining road functionality.

Thinbituminoussurfacingseals
In most of the cases of pothole formation, damage starts from the top base. The material itself is said to be quite flexible and can withstand a substantial amount of pressure from heavy traffic loading before cracking.However, once cracking starts the access of water into the pavement is imminent and greater depths of the affected area can suffer the impact much quicker, resulting in gross deterioration of the roads.

Without the necessary preventative maintenance, surfaces are likely to crack. Roads that are well constructed, regularly maintained and have the required bituminous seals should not cause potholes. This is why the preservation of the seal is important as this restricts pothole formation.

Contracts manager Duane Klue, from roadmarkings company ATN, gives some insights into the pothole pandemic in South Africa: "Potholes can develop quite easily on the road and one of the main causes of their creation has much to do with heavy rainfall. Heavy rainfall affects the structural layer works material that roads are made of. When the layer works of roads are affected especially by water, the materials used to make the roads, lose their tightness. This causes collapses in sections of the road, leading to the development of potholes.

Roads are made to last 10 years, that's what the quality standards are based on. If they're made properly from a structural perspective and receive regular maintenance, in as far as ensuring the protection of materials used, there would be no formation of potholes."

Plans for progress, road rehabilitation and maintenance
The JRA is dedicated to its mission to provide roads that are accessible and for their communities. The City Infrastructure Investment Program (CAPEX) has allocated 110 billion rand to a project that aims to repair roads over the next 10 years. This will involve the following improvements and maintenance programs on the below mentioned areas.

Project highlights
- Construction of Naledi bridge – linking two communities
- Construction of Le Roux bridge – Midrand
- Construction of the Alexandra Pedestrian bridge

The following budget has been allocated to city wide projects:
| | |
| --- | --- |
| Areas to be addressed | Budget allocated |
| Jan Smuts Avenue | R110 000 000 |
| M1 | R50 000 000 |
| City wide work | R287 000 000 |
| M2 | R30 000 000 |
| Soweto Highway | R30 000 000 |
In the pipeline to be rolled out citywide are Jan Smuts Avenue as well as sections of Republic Road, Sloane in Randburg, Bara Chris Hani roads as well as an upgrade in Rosebank. The M1 will be resurfaced at 50 million rand and citywide works expected are budgeted at 287 million rand, with the M2 and Soweto highway also being resurfaced with a budget of 30 million rand on each highway.

Gravel roads will also be upgraded - specifically the Diepsloot, Ivory Park, Braamfisherville, Tshepiso, Lawley, Orange Farm and Doornkop/Thulani areas.

All these projects are either in progress or being rolled out to address damage incurred by rainfall, improving storm water infrastructure and the rehabilitating of the many problems that road users are facing - especially the unexpected potholes they may encounter on the roads.

Anticipated expected damages from potholes
What some may see as a little glitch in the road could very well leave their wallets feeling the pinch later, especially in cases where vehicles are underinsured. In South Africa we're looking at a good 65% of the cars on our roads. If you're one of the statistics, it's advisable to make provisions for damages and accidents that may occur not only from the potholes but also from other factors which contribute towards the number of collisions we're currently facing.

The anticipated damage to your vehicle could result in damages to your:
- car suspension
- steering alignment
- tyres
- rims
- shocks/struts
- dents
- fluid leakages (engine)
The impact that hitting a pothole has on your car's tyres should not be taken lightly. Should you drive through/over a pothole, it's recommended that you immediately check your tyre pressure as well as any residual signs of dents and tearing.

Overinflated tyres
When tyres are overinflated and you drive over a pothole, the chances of experiencing tyre failure (also known as a tyre burst) are increased. Contact with the pothole is likely to puncture and tear away at the wheel. An important factor to remember is that, when your car is running, temperature levels increase in the tyre which further increases the pressure in them. This is why it's dangerous to hit a pothole when tyres are overinflated, as you're already at risk of tyre failure when the pressure levels are over-capacity.

Inflated tyres
When tyresare underinflated, rim damage is likely to be imminent and additional problems, such as wheel alignment problems, could potentially manifest. This is critical if the problem goes unnoticed, as it could contribute to further accidents.

In addition, ensuring that your tyres are pumped at the correct pressure will make it easier to handle your vehicle should you hit a pothole. Both under- or overinflated tyres may cause handling issues. The difference between the two is that when tyres are overinflated, the tyre contact with the road is reduced. Another important reason to have your tyres pumped at the right pressure has much to do with how it improves your braking capability. Having your tyres pumped at the required pressure level will ensure that you're able to brake in the shortest period of time. If your brakes are working effectively, you shouldn't have as much trouble avoiding a pothole.

A final word
Motorists, cyclists and motorcyclists alike are all at risk when it comes to potholes. Whether you're just going about your everyday commuting,or are on a road trip, be as vigilant as possible and always abide by traffic rules and regulations. It's also advisable to have your car serviced regularly and don't disregard the advice that law enforcement has to offer on the roads. More importantly, don't risk the chance of taking to the roads without the necessary car insurance cover. Of course, it's best to buckle up, secure in the knowledge that you're being a responsible road user with all your bases covered.

To compare and save on car insurance, click here.