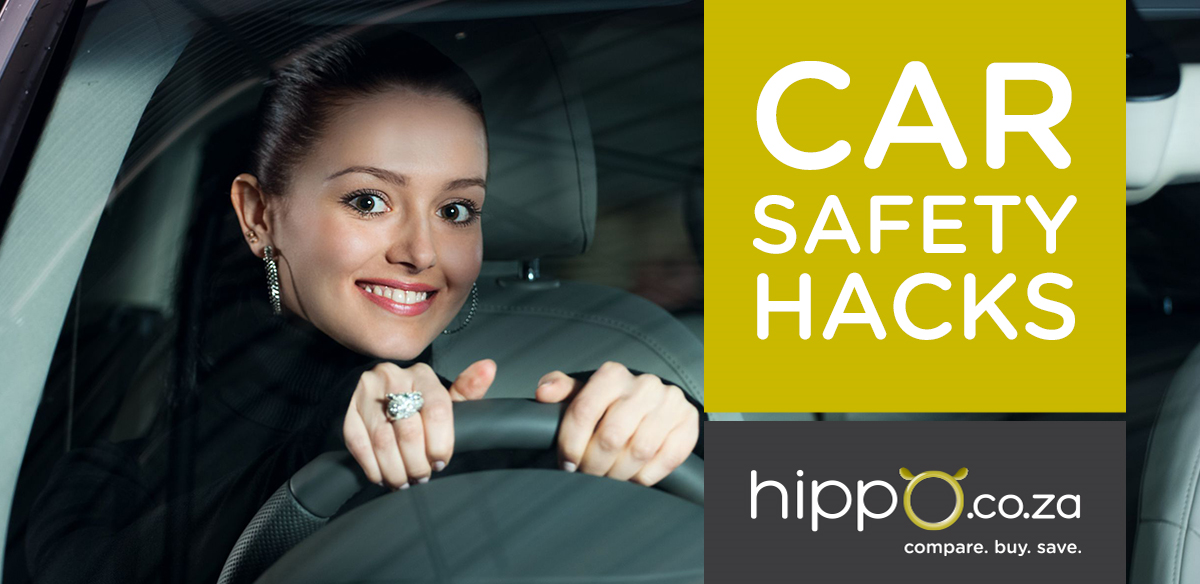 Given the 14.25% increase in car and truck hijackings in South Africa over the last year, having Car Insurance can be worthwhile as it provides you with financial protection from potential loss of and damage to your vehicle.
However, if you've already insured your precious set of wheels, you may still not have the most suitable cover. Suppose you're a 25-year-old male driving an insured vehicle, the chances are you're paying more on your monthly premium. Since you're a young male, you are considered a higher risk on the road and therefore more likely to submit a claim on your insurance policy. Companies have used, amongst others, gender- and age-based pricing for decades to calculate the risk profile of drivers because each driver is different in terms of driving behaviour.
While these demographic factors are beyond one's control, there are other considerations you can consider to minimise your risk on the road and potentially earn a discount on your premium. Hippo.co.za believes that drivers should never stop educating themselves on road safety, that's why we bring you little known car safety hacks, backed by modern research, which may keep your car protected and your insurer happy.
Car safety hacks for everyone
Don't have any part of your car in your side/wing mirrors.
When used appropriately, side mirrors can minimise blind spot related accidents. Research, however, shows that most people do not know how to adjust their side mirrors to reduce their blind spot. Some drivers depend on blind spot monitoring devices such as sensor alerts and although this technology can assist in defensive driving, there is a much more cost-effective way to blind spot navigation.
The trick is to position your side mirrors so that their reflection is clear of any part of your car. In this way there is no connected view between the wing and rear-view mirror, and cars passing you will be visible in your side mirrors until you'll be able to see them normally.
While this is a useful technique worth considering, it does not prevent blind spot accidents and you should always check your blind spot normally as well. "Many new drivers young and old quickly forget about doing their observations after they have passed their driver's licence test," says driving school website iDrive. "Always check your blind spot when changing lanes or turning. A blind spot in a vehicle is an area around the vehicle that cannot be directly observed by the driver while at the controls, under existing circumstances."
"A quick glimpse over your shoulder at the blind spots that are not visible in your rear-view or side mirrors could avoid potential collisions with other motorists or cyclists. After driving for a decade you wouldn't believe how many potential crashes have been avoided by simply checking the blind spots before overtaking, changing lanes or going around a corner."
Don't listen to dubstep
You might want to think twice before popping your favourite CD into the front loader on your way to work. While previous studies have shown that listening to music while driving improves driving ability, a new study by the Ben-Gurion University of the Negev (BGU) in Israel, found that listening to higher tempo music can increase the likelihood of an accident. Drivers who listened to fast and loud music such as dance and techno were more prone to risky and aggressive behaviour such as jumping red lights. Choosing slower paced music (less than 120 beats per minute such as Adele's Someone Like You) or turning down the volume could lower the risk of collisions since it improves concentration and relaxation.
Keep your remote car keys next to the ice cream.
If you own a car with a remote keyless system, it can still be vulnerable to burglary. In the latest break-in trend in the USA, criminals use a device known as a "power amplifier" to enhance the signal boost to your wireless fob (the tag or token attached to your car keys used to electronically unlock your car). Even when your fob is hanging safely on the key rack, your car will pick up the signal and give intruders access to the vehicle. Several international publications, including this article in USA Today, suggest storing your key fob inside electronic household appliances such as the freezer or microwave. The thick metal barrier of these appliances may decrease the chances of the amplifier's signal reaching the fob.
However, some key fobs have to be retained at room temperature to prevent damage to their batteries. Consult your car dealership to find out how to care for your key fob.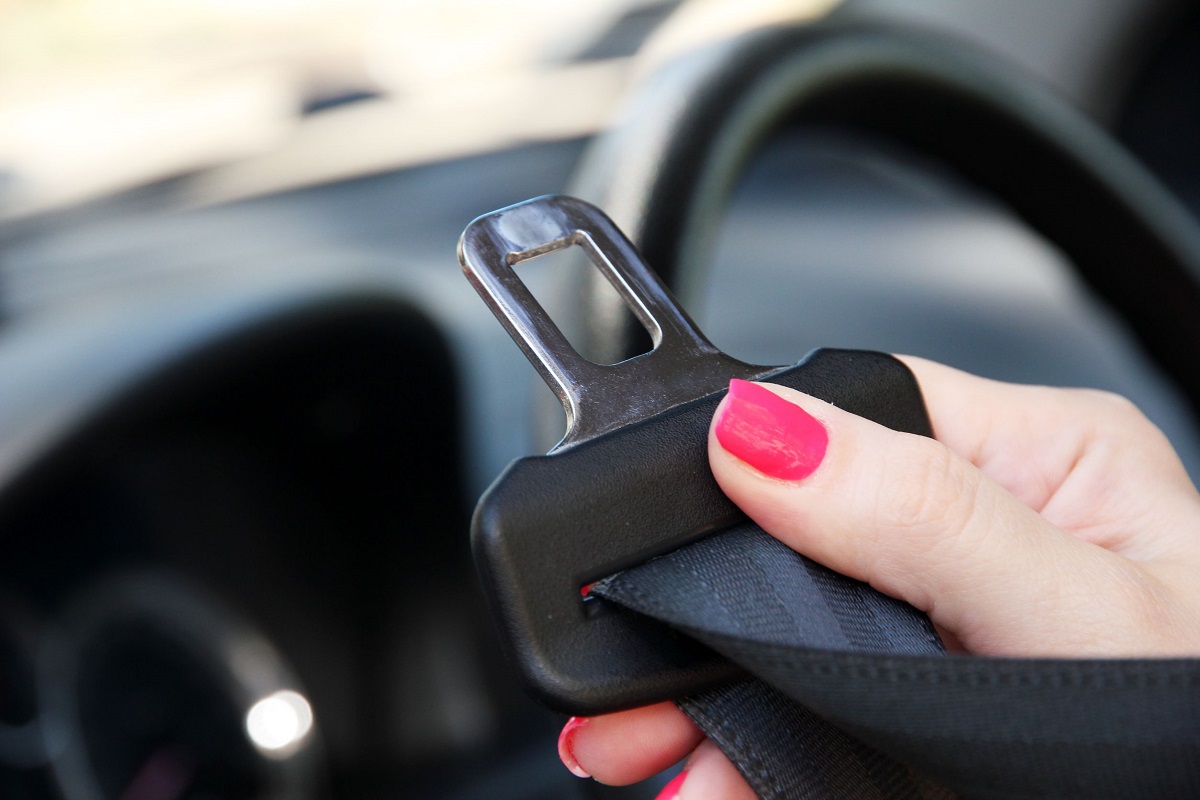 Car safety hacks for women
Car Insurance really is a lot cheaper for you
While there are a number of factors that determine how insurance companies add up the cost of Car Insurance, gender has always been a popular influencer. The ladies-first approach – which gives women an advantage over men – is based on the fact that women are generally considered to be safer on the road. Insurance companies have always known that women tend to drive less, take fewer risks on the road, get fewer speeding tickets and normally buy cars that are cheaper and safer. You may automatically fasten your seatbelt each time you get behind the wheel, but there are times when you might need to heighten your car safety standard and be extra careful on the road, especially during pregnancy.
Here are a few road safety tips from Inspiring Women on driving while pregnant:
Ensure that there is adequate space between the steering wheel and your stomach. It should ideally be 10 centimetres.
Always place the lower part of the seat belt underneath your stomach and not directly on top of it.
Keep a rolled up blanket or small pillow behind your lower back to ensure comfort.
Wear comfortable shoes that give you space and the best driving ability, as feet tend to swell during pregnancy.
In hot weather, drink enough water to stay hydrated and wear loose fitting clothes. In cold weather, wear warm clothing and heat up your car for the best comfort.
Do minor exercises when stopping in traffic such as stretching and wriggling your toes.
Women naturally navigate by landmarks
If you use imagery to navigate your way through town, you're not alone. A new study on cognitive differences indicates that women tend to rely on landmarks to successfully find their way and determine their surroundings. Whereas men normally use distances and directions in this regard, it might be easier for you as a woman to visually determine the directions you're driving, for example "left at the church and past the corner shop."
"Whilst driving, familiarise yourself with the routes you need to follow to your destination if the roads or areas are unfamiliar to you," says Europcar. "Note that GPS-type aids are indiscriminate to 'safe' and 'unsafe' routes in and around an unfamiliar area. As a backup, get accurate directions from a reliable person to assist you in getting to your destination safely."
"Remember where you parked with smartphone photos/apps," advises Zero 2 Turbo. "Large garages can be endless mazes so take out your smartphone, snap a few pictures of your location and markers around you before you leave the car, and you'll find it again in no time. There are also a few smartphone apps that help you locate your car in parking garages."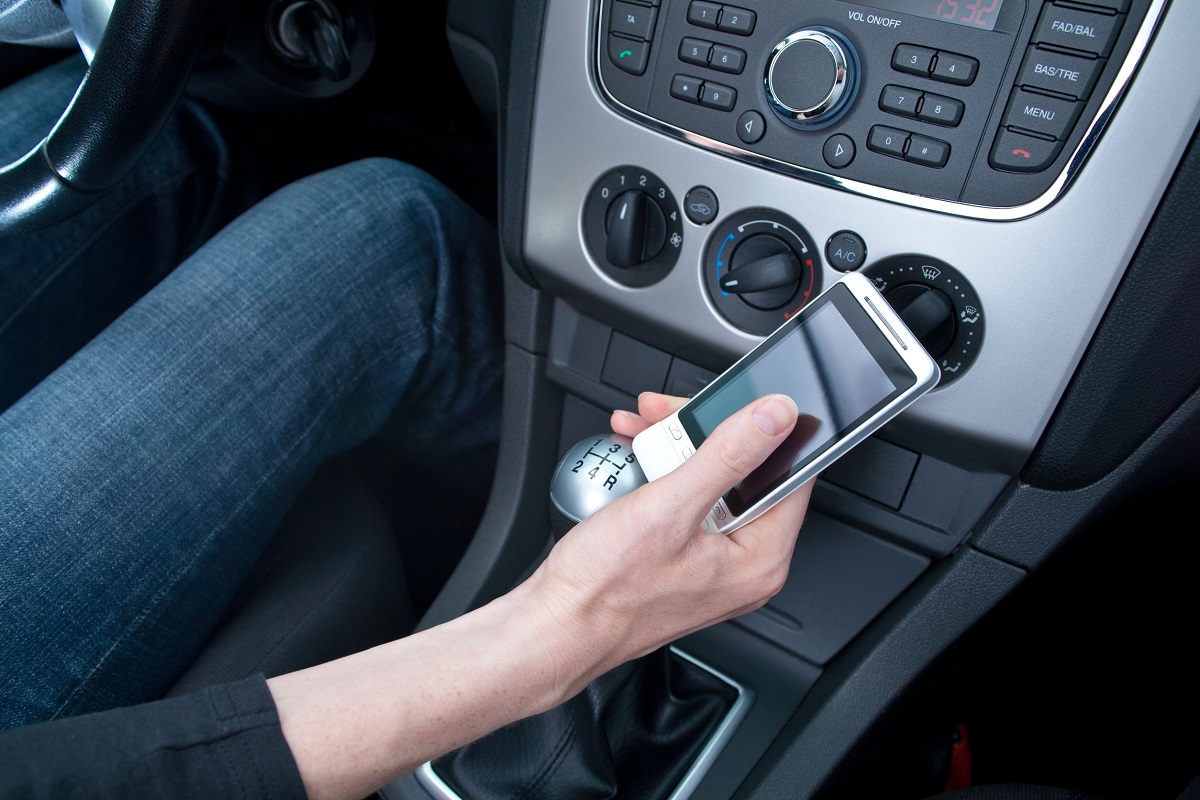 Car safety hacks for men
Men are most guilty of texting while driving
As mentioned before, men are considered the high-risk group, but a recent study may actually substantiate this claim. Upon surveying 1 085 adults, researchers found that men were more likely to answer cellphone calls or text while driving. Interestingly, the data also showed that women calling men initiated such risky driving behaviour.
Texting or answering phone calls behind the wheel, pose safety hazards more dangerous than driving intoxicated. Attending a cellphone requires the driver to take one hand off the steering wheel, as drivers concentrate on their cellphone instead of the road, their brake reaction are slowed down by up to 18%.
To avoid being distracted by a cellphone, drivers should conclude all communication with the relevant people before starting their journey. They can also keep their cellphones locked up in the boot for the duration of the drive or let passengers answer on their behalf.
Dashboard fonts help men concentrate
If you've ever spent more than five seconds reading the information on your GPS device, you are putting yourself at risk of distractive driving. But, unlike texting and driving, drivers might not be at fault here. The type of font that manufacturers use on car dashboard displays may make it difficult for men to focus on the road while driving. This is according to a new study by MIT, in which they found that a neat and distinguishable font can really make a difference in male concentration. The right typeface amounted to less time looking at the dashboard and more time concentrating on the road.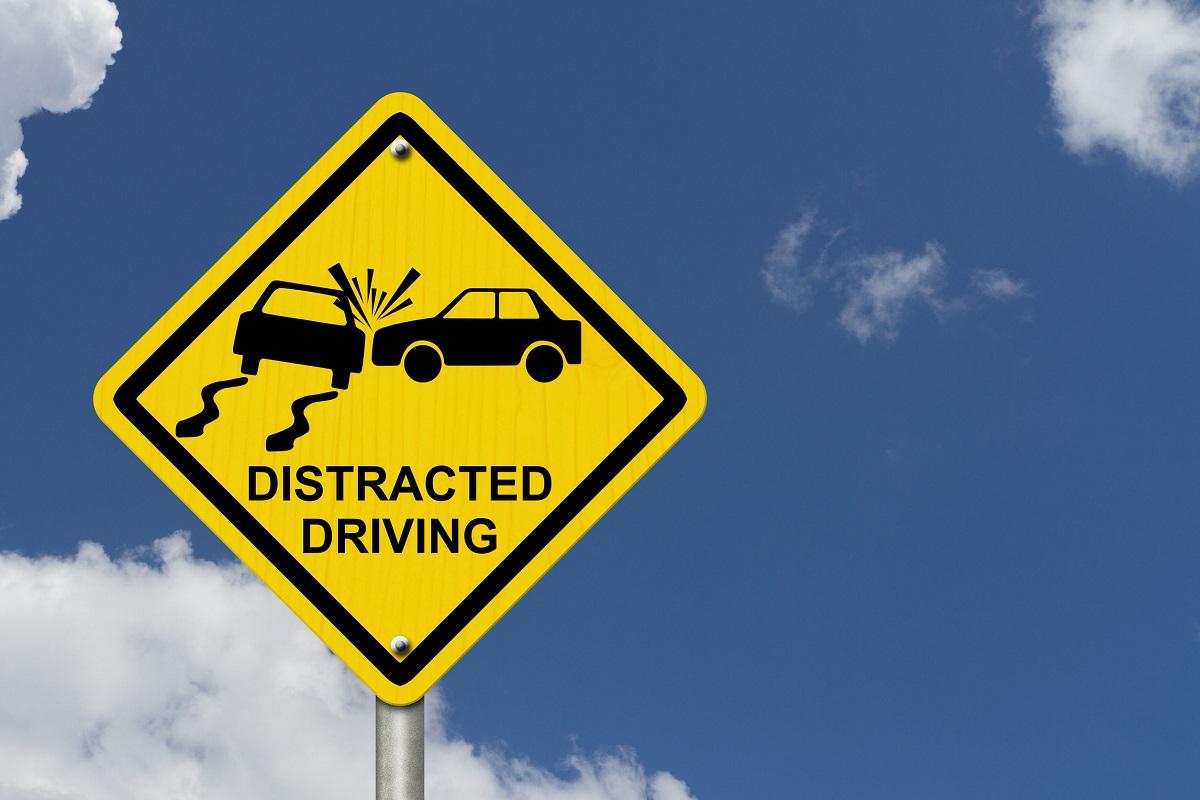 Car safety hacks for parents
Don't buy your teen an old car
Most parents choose to buy their teen a pre-owned car when they turn eighteen or pass matric; however, this may not be the best option. Apart from affordability, it would seem sensible to buy your teen a second-hand first car so that potential loss and damage to the vehicle would not be that great. But, because young drivers are more at risk of a car accident, modern safety features which cost more may be the most important thing for your teen. What's more, insurance companies generally favour safety features, so buying a car equipped with these may also give you an advantage on the Car Insurance premium.
If you cannot afford a new car, then look out for a pre-owned model with safety features that will help protect your teen on the road. These include airbags, a seat belt reminder system, electronic stability and accident avoidance systems.
Young drivers are generally also inexperienced when it comes to the rules of a road accident. Here are a few safety tips by The South African:
The law requires everybody involved in an accident to stop, even if it is a minor accident. The only exception is when your life or the lives of your passengers are threatened.
To help prevent a chain collision, switch on hazards and headlights and place warning triangles to warn other motorists.
Apply first aid or keep injured people company until help arrives.
Keep emergency numbers on speed dial and call for help.
Collect basic information
For insurance purposes, you should record all relevant information such as the exact time of the accident, the full names of all the drivers involved, ID numbers, home and office addresses, licence plate numbers and all passengers' relevant contact details.
Don't drink alcohol or take drugs on the scene
Remain sober so you can accurately record what happened or make statements. Don't take any medication from paramedics without asking about it.
All accidents should be reported to the police within 48 hours.
Use technology to track your teen's driving
You will not always know when and where your child is driving, but modern technology now allows you to easily keep track of their whereabouts. Technology installed in your car or linked to a cellphone in the car can provide parents with feedback on their child's driving habits, allowing them to influence the child without having to be present. Insurance companies have begun to use these telematics devices to measure the driving practices of their clients in order to more accurately calculate the risk and associated premiums.
Not only will this give parents peace of mind, it could also help insurance companies to work out the right risk profile and related Car Insurance premium for you and your teen.
In conclusion
As drivers, road safety should always be first priority, even if you do not fall into the "high-risk" group. Implementing these driving hacks may ensure that you take on the road safely and confidently, with the added benefit of possibly lowering your risk and Car Insurance premium.
*Please note that the information offered here are the opinions of the authors and do not necessarily reflect the views of Hippo.co.za, its employees and affiliates. Hippo cannot be held liable for any injury or losses resulting from following this advice.